Willis Receives Winship/PEN New England Book Award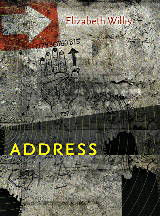 Elizabeth Willis, the Shapiro-Silverberg Professor of Creative Writing, professor of English, is the recipient of the 2012 Winship/PEN New England award for her poetry book Address, published by Wesleyan University Press.
The L.L. Winship/PEN New England Award was established by the Boston Globe in 1975 to honor long-time Boston Globe editor Laurence L. Winship. The awards celebrate best works of fiction, poetry, and nonfiction by New England authors.
PEN (Poets/Playwrights, Essayists/Editors, Novelists) New England is an organization of published authors, aspiring writers, and all who love the written word. PEN aims to advance a culture of literature in New England and defend free expression.
Sebastian Junger '84 is a past recipient of the award for his book, A Death in Belmont.
According to Wesleyan University Press, Address draws us into visible and invisible architectures, into acts of intimate and public address. These poems are concentrated, polyvocal, and sharply attentive to acts of representation; they take personally their politics and in the process reveal something about the way civic structures inhabit the imagination. Poisonous plants, witches, anthems, bees—beneath their surface, we glimpse the fragility of our founding, republican aspirations and witness a disintegrating landscape artfully transformed. If a poem can serve as a kind of astrolabe, measuring distances both cosmic and immediate, temporal and physical, it does so by imaginative, nonlinear means. Here, past and present engage in acts of mutual interrogation and critique, and within this dynamic Willis's poetry is at once complexly authoritative and searching: "so begins our legislation."