Brighter Dawns Featured on News 8 WTNH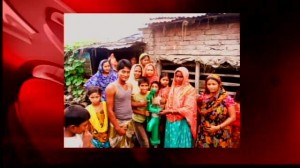 The Wesleyan Chapter of Brighter Dawns, a non-profit organization founded by Tasmiha Khan '12, was featured on News 8 WTNH on May 11. Brighter Dawns raises funds to build latrines and wells in Bangladesh.
According to the report, Brighter Dawns started when Tasmiha Khan went to a slum in Bangladesh with her family and visited a young woman living in poverty. "Her name was Usma. She was about 15 years old. Had three children. Was forced into poverty at that time," she said.
Khan started doing a few things to help that family, and when she came back to the U.S. she kept helping, forming the local chapter.
Brighter Dawns is currently trying to win the Dell Social Innovation Competition.
For information on the group and their mission visit http://brighterdawns.org/.