Strauss Remembered for Rejuvenating Private Music Lessons Program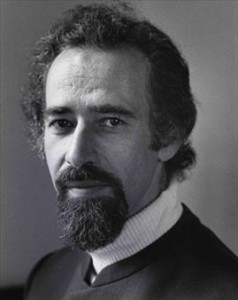 Melvin "Mel" Strauss, adjunct professor of music, emeritus, died Sept. 5 following a prolonged illness. During his time at Wesleyan, Strauss directed and conducted the University Orchestra and Concert Choir and also served as director of the Private Music Lessons Program, which he helped to rejuvenate.
Born in Newark, N.J., in 1929, Strauss earned his bachelor of arts degree in humanities from Rutgers University, and his master of arts degree in musicology from New York University. Subsequently, Strauss worked with Leonard Bernstein at Tanglewood (then the Berkshire Music Center), and it was through Strauss's involvement at Tanglewood, with the Boston Symphony Orchestra's Contemporary Music Weeks, that he came to prominence in contemporary music circles. Strauss was appointed conductor of the Fromm Players at Tanglewood (as recipient of the prestigious Fromm Fellowship in Contemporary Music) and awarded the esteemed Koussevitsky Conducting Prize by the Boston Symphony.
Strauss taught at Wesleyan from 1985 to 1998, after serving for a decade as President of Seattle's Cornish College of the Arts. Prior to his role at Cornish, Strauss served as associate conductor (to Michael Tilson Thomas) at the Buffalo Philharmonic Orchestra, and taught at SUNY-Buffalo, University of Pennsylvania and Rutgers.
Among his many accomplishments in conducting a variety of orchestras, opera companies and choruses, Strauss co-founded and directed the celebrated Orquesta Filarmonica de Bogota, Colombia's premier symphony orchestra. Perhaps most famously, in 1988, he led the Wesleyan Symphony Orchestra during the "John Cage at Wesleyan" festival; one performance from this was publicly released for the first time, to considerable critical fanfare, as part of Mode Record's 2007 3-CD set, "The Complete John Cage Edition, Volume 2." Taped at Crowell Concert Hall, the set features the "first recording of all 86 instrumental parts of Atlas Eclipticalis, recorded under Cage's supervision … with all-star players including the Arditti Quartet, Alvin Lucier, Christian Wolff, Neely Bruce and others."
"[Mel's] musicianship was deep, but so was his insight into life," says Strauss's Music Department colleague, Mark Slobin, the Winslow-Kaplan Professor of Music.
Strauss's obituary is published in The Seattle Times.