Smolkin-Rothrock Delivers Lecture on Soviet Atheism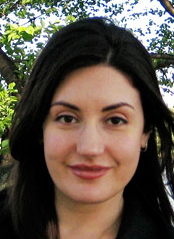 Victoria Smolkin-Rothrock, assistant professor of history, assistant professor of Russian and Eastern European studies, tutor in the College of Social Studies, delivered the Sherman Emerging Scholar Lecture titled "A Sacred Space: The Spiritual Life of Soviet Atheism" Oct. 18 at the University of North Carolina-Wilmington.
Paul Townsend, chairman of the History Department at N.C. Wilmington, said Smolkin-Rothrock was chosen because her work "explored the connections between art, culture and history."
A native of Ukraine, Smolkin-Rothrock studied at Sarah Lawrence College and received her master's and Ph.D. degrees from the University of California at Berkeley. She has published articles on "scientific atheism" and the Soviet space program.