Jurgen, McFadzen, Neale, Sarver Receive Cardinal Achievement Awards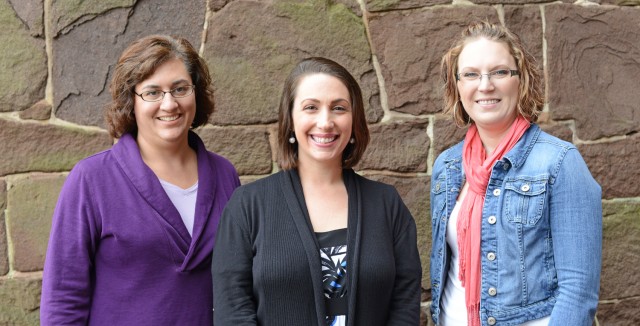 Jen Jurgen from University Relations, and Ali McFadzen, Margaret Neale and Shannon Sarver from the Financial Aid Office, received Cardinal Achievement Awards in January. The staff members were honored for demonstrating extraordinary initiative or providing outstanding service with regard to specific tasks in their department. This special honor comes with a $150 award and reflects the university's gratitude for those extra efforts.
Jen Jurgen, associate director of University Relations operations, was nominated for being a "a cheerful and responsive problem solver who provided invaluable help to administrative support of University Relations during a period of significant short staffing, and she hasn't hesitated to take on duties outside her normal tasks when the need arose, such as fulfilling requests that normally handled by U.R. report writers."
Department assistants Alisha McFadzen and Margaret Neale and assistant director Shannon Sarver each received a Cardinal Achievement Award for their "exceptional work in helping the Financial Aid Office reach a new benchmark of 100 percent financial aid application completion rate for all admitted Early Decision I applicants."
The award recipients are nominated by department chairs and supervisors. Nominations can be made anytime throughout the year.
For more information or to nominate a staff member for the award, visit the Human Resources website and scroll down to Cardinal Achievement Award under "Forms."