Innovations Symposium Brings Together Artists, Scientists on Feb. 28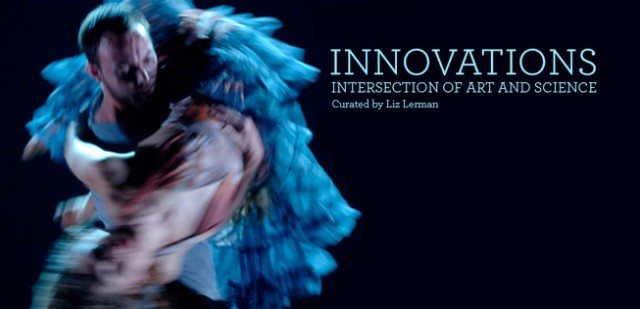 Starting on Feb. 28, Wesleyan will bring together teams of artists and scientists to share approaches, skills and outcomes of their research at the intersection of art and science.
The symposium, titled "Innovations: Intersection of Art and Science," is part of the Creative Campus Initiative at the Center for the Arts.
"The goal of this experimental program is to elevate the arts as a means of teaching, learning and knowing through co-teaching opportunities for artists and non-artists, as well as commissioning new works by artists who are invited to work with faculty and students across disciplines in their creation process," said Pamela Tatge, director of the Center for the Arts.
"Innovations: Intersection of Art and Science" is co-hosted by the Center for the Arts and the Hughes Program in the Life Sciences and curated by choreographer, performer, writer, educator and speaker Liz Lerman. Lerman is the founding artist director of the Liz Lerman Dance Exchange.
Speakers include Katja Kolcio, associate professor of dance, associate professor of environmental studies at Wesleyan; Leila Kinney, executive director of the Arts Initiatives at the Massachusetts Institute of Technology; Marda Kirn, founding director of EcoArts Connections; and Richard Prum, professor of ornithology and director of the Franke Program in Science and the Humanities at Yale University.
Faculty and artists from Wesleyan's Science Choreography group also will speak at the symposium. By using various movement-based tools developed by the Dance Exchange, the team has developed curriculum for K-12 schools and universities to teach science and to encourage students to think creatively about science. A new website for Science Choreography was launched in 2011. This multi-media site has tools for embodied learning and modules that include lessons and supplemental materials for classroom teachers.
The speakers are Laurel Appel, adjunct associate professor of biology, director of the Wesleyan McNair Program; Laura Grabel, the Dachs Chair of Science and Society, professor of biology; Michael Weir, professor of biology, director of the Wesleyan Hughes Program in the Life Sciences; Elizabeth Johnson, choreographer, dancer, and educator with a focus on youth and embodied learning; and Liz Lerman.
This symposium is funded by the Reintegrate program of the Arts Council of Greater New Haven, the State of Connecticut Department of Economic and Community Development's Office of the Arts, The Andrew W. Mellon Foundation, the Hughes Foundation, the Center for the Arts and the Office of Academic Affairs.
The symposium will begin at 5:30 p.m. Feb. 28 and end at 5 p.m. March 1. The cost is $35 for the general public or $20 for Wesleyan students. For more information or to register see this link.