Roach '81 Explores Alimentary Canal in Latest Book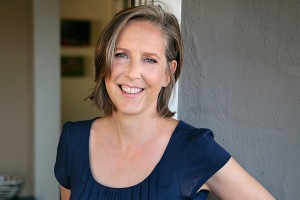 Best-selling author Mary Roach 81 has just published her latest gift to readers, Gulp: Adventures on the Alimentary Canal (W. W. Norton), in which she takes a memorable tour inside and outside of the body. Her fascinating book on the process of eating brings readers upclose with the bodily equipment that turns food into the nutrients and sustenance that keeps us ticking.
On her quest for knowledge of the digestive tract, Roach meets with professors and technicians, murderers, mad scientists, Eskimos, exorcists, rabbis and other unique characters. She is fearless in asking taboo and embarrassing questions with relish and humor. Questions such as: Why doesn't the stomach digest itself? How much can you eat before your stomach bursts? Can constipation kill you?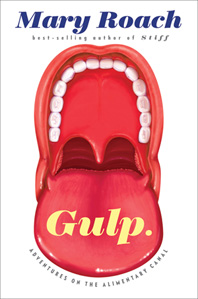 In her rave review in The New York Times, Janet Maslin writes: "Never has Ms. Roach's affinity for the comedic and bizarre been put to better use. … Gulp is a big leap forward for Ms. Roach because it doesn't require her to do any padding or stunt work. Simply thinking about the body and interviewing the most oddball experts she can find are enough to rivet interest. And the circumstances she describes are sometimes hilarious, sometimes repellent, never dull. She's at her cheeriest in describing rectal smuggling of items into prison, which is a more creative enterprise than you might imagine."
Mary Roach talks to The New York Times Dining Journal
Roach interview with NPR
Roach is a guest on The Daily Show with Jon Stewart