New Solar-Powered Recycling, Waste Stations Located on Campus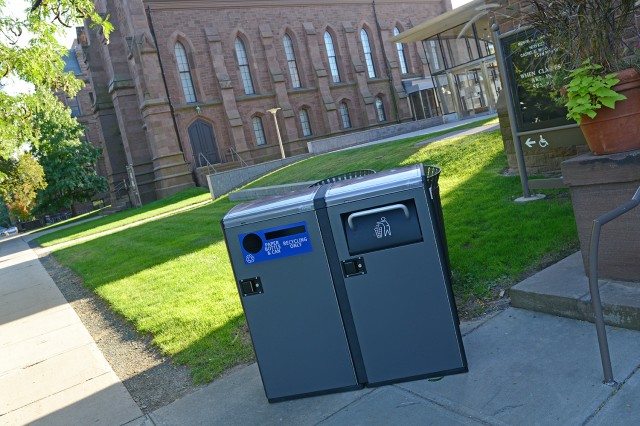 Wesleyan University continues to go green. Campus is now equipped with four solar-powered waste compactors and single-stream recycling stations which may reduce collection frequency by up to 80 percent.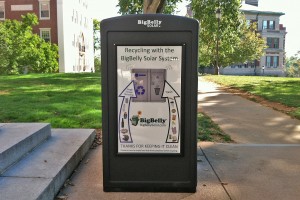 Wesleyan's Sustainability Office and Physical Plant have been working since last fall to bring the stations, designed by BigBelly Solar, to campus. The four new campus stations are located at Memorial Chapel, Usdan University Center, Olin Library and the Office of Admissions.
Single-stream recycling reduces the number of bins necessary to collect recyclable goods and waste compactors reduce the number of times Wesleyan's custodial division needs to pick up trash.
The BigBellys also are expected to increase recycling rates significantly (based on what the City of Middletown has seen downtown).
The enclosed design also eradicates any animal-related issues.