Scibona Honored with Writing, Book Publishing Award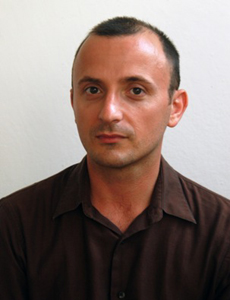 Salvatore Scibona, the Frank B. Weeks Visiting Assistant Professor of English, is the winner of this year's Ellen Levine Fund for Writers Award for his novel-in-progress Where In the World Is William Wurs?
The award is sponsored by the New York Community Trust and the Ellen Levine Fund for Writers. Members of the Teachers and Writers Collaborative nominated Scibona for the award, which comes with a $7,500 grant. Awards go an author who has previously published a print edition of one or two books of fiction, and who doesn't currently have a publishing contract for a second or third book of fiction.
Scibona's first novel, The End, was a finalist for the National Book Award and winner of the Young Lions Fiction Award from the New York Public Library. The End is published or forthcoming in seven languages. A former FAWC Fellow and a graduate of St. John's College and the Iowa Writers' Workshop, Scibona has been awarded a Guggenheim Fellowship, an O. Henry Award, a Pushcart Prize and a Whiting Writers' Award.
In 2010 he was named one of the New Yorker's "20 Under 40" writers to watch. His short fiction has appeared in The New Yorker, A Public Space and Harper's. Scibona also will leading seminars at the 2014 Wesleyan Writers Conference.
Ellen Levine, award-winning author, teacher, mentor and social justice advocate, died in 2012.