Cardozo '08 Produces CD with Show of Cards Band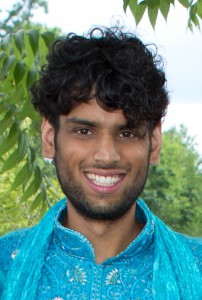 Mike Cardozo '08 has produced a new CD titled Something Better, performed by the band Show of Cards (showofcards.com), of which he is a member. The band was originally formed as a trio of Cardozo siblings: singer-songwriter Karen (of Chattering Magpies), bassist Joe (of Cold Duck Complex) and lead guitarist Mike. With drummer Makaya McCraven and engineer Justin Pizzoferrato, they released their debut Leap Year in 2009.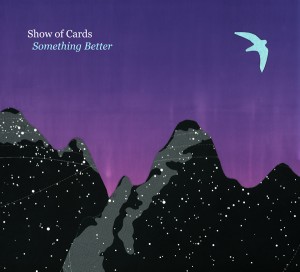 With Something Better, Mike puts on his production hat to showcase his sister Karen's thoughtful songwriting in the textures, rhythms, and arrangements of musical languages from jazz to West African to classical. Karen and Mike are joined by bassist/engineer Garrett Sawyer, drummer Sturgis Cunningham, and notable guest collaborators including cellist Eric Remschneider  (of many acts including Smashing Pumpkins), Jeff D'Antona (keyboards), Zoe Darrow (fiddle) and Tim Eriksen (backing vocals). Live shows may also feature Dave Chalfant of The Nields on bass and Joe Fitzpatrick of Trailer Park on drums.
Mike currently works as a high school biology, chemistry, and math teacher at The Academy at Charlemont in Massachusetts. He recently shared his thoughts on how his Wesleyan education has inspired his musical career:
"Although I majored in biology at Wesleyan, I have been continuously and simultaneously immersed in my work as a musician from my college years until today.  I am grateful to have gained a well-rounded musical education at Wesleyan and to have learned from several deeply knowledgeable and inspirational professors, as well as to have been stimulated by working with numerous talented peers.
"I spent several semesters working with Jay Hoggard '76 in the Jazz Orchestra. Besides deepening my appreciation for this particular language of music, Jay served as a model for true professionalism as he guided us through all the intangibles involved in preparation to bring our best performance to every opportunity we had. I bring the focused attitude he helped me develop to every performance and studio session, and I apply the specifics of arrangement and harmonic structures that I learned.
"Anthony Braxton just loved music in a very pure way and showed me how deeply one can delve into music. I took his course  The Music of Coltrane, Mingus, and Tristano  and always remember to look deeper into anything I listen to, no matter how many times I've heard it, to find new principles that I can examine and build upon.
"After studying jazz for many years, West African Drumming with Abraham Adzenyah was a transformative experience. Gaining comfort with a variety of complex Ghanaian rhythms really expanded my vocabulary, and that rhythmic mindset has a huge influence on my arrangement choices.
"Being part of several senior thesis musical performances (Marlon Bishop '07, Nate Kaufman '08, Miles Turner '08, Nate Ash-Morgan '08) was inspirational as I appreciated the unique qualities of each composer and bandleader. Playing in some reggae and Afro-beat bands with my classmates also directly influenced my arrangement and production style. I am honored to have worked with so many incredible peers and teachers, and every experience played a role in what I brought to the studio as a producer for Something Better."