Robertson '81 Tells Story of LEGO's Trials and Triumphs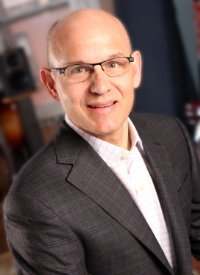 In Brick By Brick: How LEGO Rewrote the Rules of Innovation and Conquered the Toy Industry, David C. Robertson '81 (with Bill Breen) traces how the company grew from a small woodworking shop in a tiny Danish town to become one of the most beloved global brands of all time. In 2003, LEGO was heading toward bankruptcy but a new management was able to steer things in the right direction, transforming the business into one of the world's most profitable, fastest-growing companies.
From 2002 through 2010, Roberston was a professor of innovation and technology management at the Institute of Management Development (IMD) in Lausanne, Switzerland. He was named the LEGO Professor at IMD in 2008, which provided him with first-hand access to the insular company and its customers. He toured the factories that produce billions of bricks each year, watched designers dream up new toys, and interviewed the company's top executives.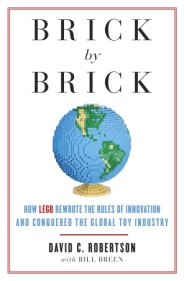 His book reveals the grueling years of failed attempts that led to the invention of the plastic brick in 1958, followed by successful toys in next four decades. Then the seven key elements of LEGO's growth strategy from 1999 to 2003, driven by the business world's most popular innovation strategies, nearly ruined the company. A new leadership team pinpointed the root cause of LEGO's problems—an overly aggressive approach to creating distinctive new offerings, with no overall guidance of the innovation process. This team then set up an innovation management system for consistently inventing new toys, building a culture where profitable innovation flourishes.
Robertson includes candid insights and critiques from the company's leadership, employees, designers, and fans. He shares lessons that will guide leaders in their own efforts to improve their organization's innovation.
Scott Davis in his Forbes review of the book wrote: "LEGO is a fascinating story about innovation run rampant. And it very nearly paid the price with failure. But instead, LEGO used the experience to figure out where it went wrong, change course and transform itself in the process. … In Brick by Brick, Robertson uncovers and shares a rare inside exploration of innovation-led transformation at its worst—and best. Any manager can learn from these lessons."
In 2011, Robertson joined the Wharton School at the University of Pennsylvania, where he is a Professor of Practice. He teaches innovation and product development in Wharton's undergraduate, MBA, and executive education programs. Click here to learn more about his work.