Civil Rights Proponent Shaw '76 to Deliver 2014 Commencement Address; Kraemer, White to Receive Honorary Degrees
Theodore M. Shaw '76, one of the nation's leading proponents of civil rights, will present Wesleyan's Commencement address on May 25, the 50th anniversary of Dr. Martin Luther King's address here. Wesleyan also will award honorary degrees to Helena Chmura Kraemer, whose work in biostatistics has had a transformative impact on medicine and psychiatry, and to Hayden White, a distinguished theorist of history.
Theodore Shaw '76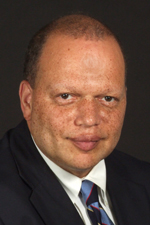 For decades Ted Shaw has been one of the nation's strongest advocates for equity and inclusion in our society. In courts throughout the nation, including the U.S. Supreme Court, he has argued cases involving voting rights, education, housing discrimination, capital punishment, and civil rights. He played a key role in initiating and drafting the admissions policy that was upheld by the U.S. Supreme Court in Grutter v. Bollinger, and he has often testified before Congress and other legislative bodies.
He has worked with human rights lawyers in Africa, South America, Europe, and Asia, written numerous articles and opinion pieces for national publications, and has often provided expert commentary for television and radio shows.
He is professor of professional practice at Columbia University School of Law and is "Of Counsel" to Fulbright Norton Rose. For 23 years he served as an attorney with the NAACP Legal Defense Fund, concluding as director-counsel and president from 2004–2008. He obtained his law degree from Columbia Law School and started his career as a trial attorney in the U.S. Department of Justice.
The recipient of numerous awards and honors, he currently serves on the board of the Wesleyan University Center for Prison Education. He is a trustee emeritus of Wesleyan.
Helena Chmura Kraemer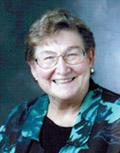 Helena Chmura Kraemer, professor of biostatistics in psychiatry, emerita, at Stanford University, is one of the nation's foremost authorities in evidence-based medicine and in the use of statistical analysis for answering pressing questions in public health. She has transformed methods for determining the efficacy of treatments or preventive interventions, measuring risk factors for diseases, and determining how to formulate public policy so as to do the most good with limited resources. Most recently she played a leading role in revising the Diagnostic and Statistical Manual of Mental Disorders, providing crucial guidance for medical researchers and clinicians.
She is widely regarded as a superb teacher and inspiration to women in nontraditional fields of research. Her many honors include membership in the Institute of Medicine of the National Academy of Sciences, the Franklin Ebaugh Prize from Stanford University, the Harvard Prize in Psychiatric Biostatistics and Epidemiology, and a Fulbright Scholarship.
A Phi Beta Kappa graduate of Smith College, she holds a Ph.D. in statistics from Stanford University.
Hayden White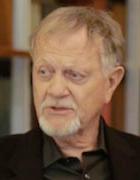 Hayden White is widely regarded as one of the most important theorists of history of the last 50 years. In one of his best known works, Metahistory: The Historical Imagination in 19-Century Europe (1973), he argues that historians impose their own structure on the past by creating literary narratives that cannot be truly objective but nonetheless give history its meaning. Professor White's own contributions to how we understand meaning and culture are profound, and he has had a powerful influence on humanists around the world.
He is a former director of Wesleyan's Center for the Humanities (1973–76) and is a contributor to Wesleyan's journal of History and Theory. He has returned often to campus—last May, for instance, when he met with a group of scholars from China and the United States to discuss comparative approaches to the Enlightenment.
White is the University Professor and Professor of History of Consciousness, Emeritus, at the University of California, Santa Cruz, and formerly was professor of comparative literature at Stanford University. He received his BA degree from Wayne State University and his MA and Ph.D. degrees from the University of Michigan.
Among his many honors, he is Fellow, American Philosophical Society; Fellow, American Academy of Arts and Sciences; and a recipient of an honorary doctor of humane letters degree from the University of Michigan.