White '91 Studies Cultural Exchange between 19th-Century Britain and India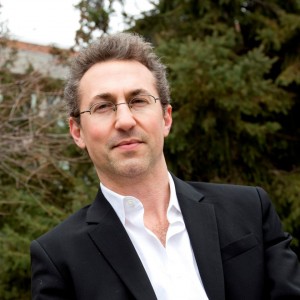 In From Little London to Little Bengal: Religion, Print and Modernity in Early British India 1795-1835, (The Johns Hopkins University Press), Daniel E. White '91, associate professor of British Romanticism at University of Toronto, examines the traffic in culture between Britain and India during the Romantic period. In the early part of the 19th century, part of Calcutta could be called  "Little London," while in London itself an Indianized community of returned expatriates was emerging as "Little Bengal." Circling between the two, this study considers British and Indian literary, religious, and historical sources alongside newspapers, panoramas, religious festivals, idols, and museum exhibitions.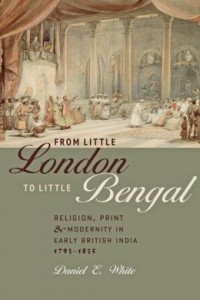 White shows how an ambivalent Protestant contact with Hindu devotion shaped understandings of the imperial mission for Britons and Indians during the period. He focuses on global metaphors of circulation and mobility, communication and exchange, commerce and conquest, and he follows the movements of people, ideas, books, art, and artifacts initiated by writers, publishers, educators, missionaries, travelers, and reformers. In the course of the book, he places luminaries such as Romantic poet Robert Southey and Hindu reformer Rammohun Roy in dialogue with a fascinating array of lesser-known figures, from the Baptist missionaries of Serampore and the radical English journalist James Silk Buckingham to the mixed-race prodigy Henry Louis Vivian Derozio.
White also is the author of Early Romanticism and Religious Dissent (Cambridge University Press). At the University of Toronto, he has directed the graduate collaborative program in Book History and Print Culture.