Willis's Poetry Published in Several Journals, Anthologies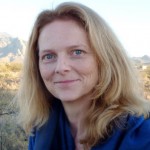 Elizabeth Willis, professor of English, authored several poems recently:
"Alive" is forthcoming in American Reader in 2014.
"Ephemeral Stream" was posted on Poem-A-Day, Academy of American Poets online on Jan. 2, 2014.
"Survey" was published in A Public Space No. 17 in 2013.
"The Witch" is included in the forthcoming 100 Poems Your Teachers Don't Want You to Read anthology to be published by Penguin Putnam in 2015.
"Watertown Is Ninety-Nine Percent Land" is included in the forthcoming Collected in One Fund Boston Benefit anthology to be published by Granary Books in 2014.
"Oil and Water" included in the Oh Sandy!: A Remembrance anthology was published by Brooklyn Rail in 2014.
"The Witch" was included in the Norton Anthology of Postmodern Poetry anthology published by Norton in 2013.
"R. D. / H. D." appeared in Far From the Centers of Ambition published by Lenoir-Rhyne University in 2013.
"Bright Ellipses: The Botanic Garden, Meteoric Flowers, and Leaves of Grass" is forthcoming in Active Romanticism to be published by the University of Alabama Press in 2014.