Wesleyan Launches Pilot Pre-Frosh Math and Science Program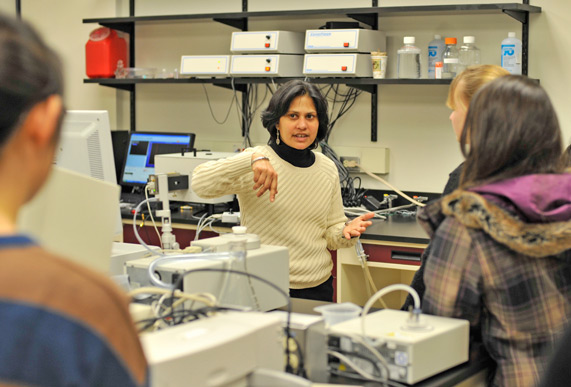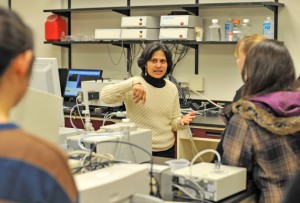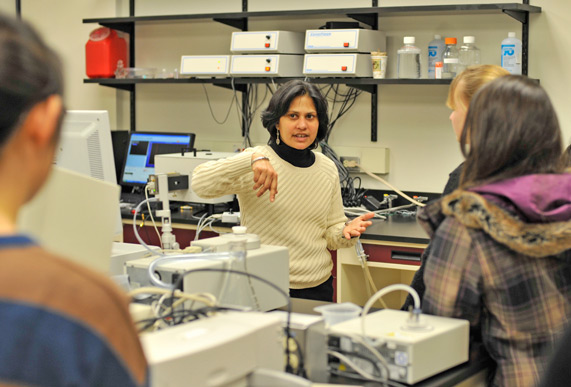 New students interested in math and the sciences,  who want to get a jump start on their college experience, are taking advantage of a new program this summer.
The Wesleyan Physical Sciences and Mathematics Scholars Program will welcome 11 students from the Class of 2018 to campus for its debut summer session July 27-Aug. 1. An additional 11 students will participate online.
"We're really excited to put this program into place," said Ishita Mukerji, dean of Natural Sciences and Mathematics. "One common variable among all these scholars is a very strong interest in science."
The WPSMS scholars were selected from a pool of about 100 incoming students, Mukerji said; faculty mentors chose the residential group, which will take a math class and do a group project involving 3D printing. The class will be taught by PhD candidate Sarah Vigliotta. The online scholars will work with lecture materials from introductory Chemistry, Physics and Computer Science classes.
"The program, of course, does not end with the summer," Mukerji said. "We will continue to mentor these students, provide programming and generally work with them in many different capacities over the next two years."
The program, which is designed especially to broaden access to the sciences and math for all students, and introduce them to the rigors of college level work, is the result of a partnership among Academic Affairs, Student Affairs and the Office of Equity and Inclusion. It is directed by David Westmoreland, associate professor of chemistry, and will include workshops led by Antonio Farias, vice president for equity and inclusion; Marina Melendez, the dean for the class of 2018; Laura Patey, the associate dean for student academic resources; Miriam Cope, the academic computing manager for natural sciences and mathematics; and Melissa Behney, the science librarian.
"We're hoping that with this introduction, these students will have a smoother transition to their first semester as college students," Mukerji said.