Students, Alumni Attend Neuroscience Meeting, Reunion Dinner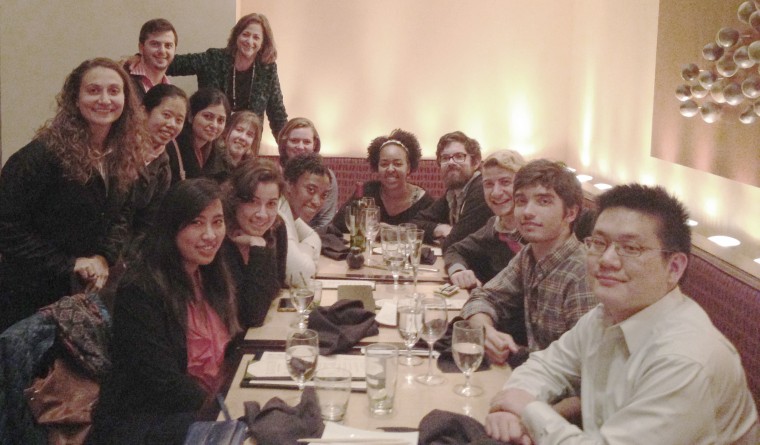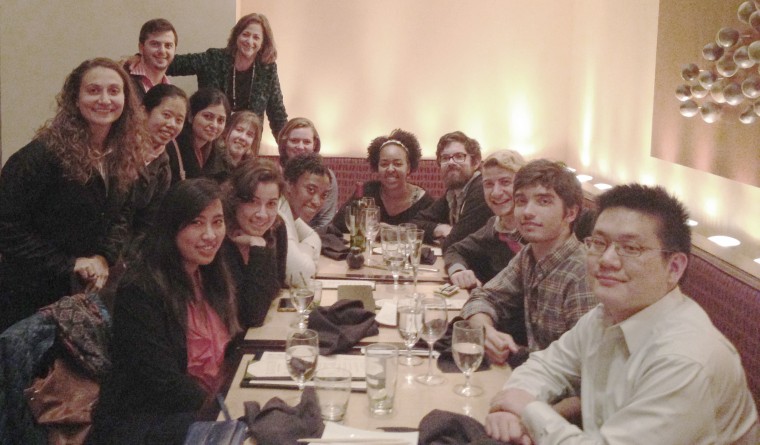 Eighteen Wesleyan students, research assistants, alumni and one professor attended the Society for Neuroscience's annual meeting, held Nov. 15-19 in Washington D.C.
The student group included Wesleyan lab technicians/research assistants Felicia Harrsch and Adam Lombroso and biology graduate students Kemal Asik, Jyoti Gupta, Swechhya Shrestha, Chris Chen, Nickesha Anderson, Meghan van Zandt, Chelsea Lassiter, Samantha Maisel, Julian Gal and Chris Suriano.
The alumni group included XiaoTing Zheng '14, Eniola Yeates '10, Efrain Ribiero '10, Michaela Tolman '13 and lab tech/research assistant Katharine Henderson. Most of these alumni are enrolled in Ph.D. or MD/Ph.D neuroscience programs at other universities.
Jan Naegele, professor of biology, professor of neuroscience and behavior, director of the Center for Faculty Career Development, organized a reunion dinner that included 14 students and alumni.
The Society for Neuroscience's annual meeting is the premier venue for neuroscientists to present emerging science, learn from experts, forge collaborations with peers, explore new tools and technologies and advance careers. More than 31,000 people attended the SfN meeting.