Hadley, Stegmaier Honored with Cardinal Achievement Awards
The Office of Human Resources awarded two Cardinal Achievement Awards in November 2014.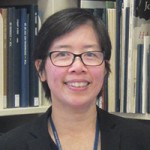 Library assistant Jennifer Hadley received a Cardinal Achievement Award for her volunteer work as coordinator of the Friends of Olin Library. Over time, Hadley has become the primary organizer for the activities of the Friends that include a semi-annual book sale, two or three annual issues of the library's newsletter, Check it Out, and the sponsoring of an annual Constitution Day lecture by an invited scholar.
For the recent book sale this fall, Hadley coordinated the sorting of books, publicized the sale on campus and in the community, arranged the setup of Olin's lobby and clean up after the event, and reconciled and deposited the money collected from the event in the Friends account and reported this to the Friends Board.
"Jennifer's primary motivation for all of this, as a member of the library staff since 1991, is simply a love of the library itself and a willingness to step in and take responsibility for what she feels needs to be done. She has earned the appreciation of three library directors and the rest of the library staff for this work," said Alec McLane, music librarian and director of Olin's World Music Archives.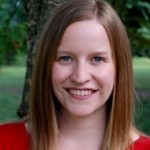 Heather Stegmaier, assistant director for stewardship in the Office of University Relations, was presented with a Cardinal Achievement Award for her efforts during Homecoming Weekend in organizing and managing a special luncheon to celebrate the life of Rabbi George Sobleman, Wesleyan's first rabbi.
"The timeline and work associated with the planning and implementation of this event were extraordinary. I am grateful to Heather for her wonderful work and unwavering professionalism," said Marcy Herlihy, director for stewardship.
Nina Sobelman, widow of Rabbi Sobelman, said, "the event itself was infinitely more glorious than I could have dared to hope."
This special honor comes with a $250 award and reflects the university's gratitude for those extra efforts. Award recipients are nominated by department chairs and supervisors. Nominations can be made anytime throughout the year. For more information or to nominate a staff member for the award, visit the Cardinal Achievement Award website.
Recipients will continue to be recognized in News @ Wesleyan.
See past Cardinal Achievement Award recipients here.