Tucker to Study Victorian Sustainability, River Pollution Prevention Reform as Visiting Fellow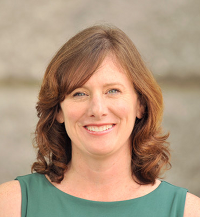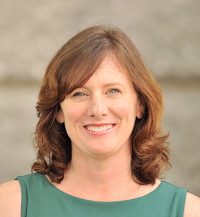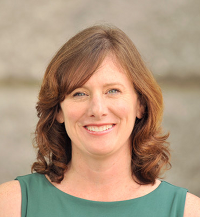 As a 2015 Humanities Research Centre Visiting Fellow, Associate Professor Jennifer Tucker will study Victorian sustainability, photography, law and river pollution prevention reform at Australian National University (ANU) in Canberra, Australia.
Her appointment will be May 15-July 15.
Tucker's ongoing research, tentatively titled "Science Against Industry: Photographic Technologies and the Visual Politics of Pollution Reform," traces the historical roots of the use of visual evidence in environmental science and pollution reform. Using nearly 300 visual representations (drawings, engravings photographs, and graphs) from archives and libraries, many of which have never previously been studied, she analyzes the scientific impact of new forms of visual representation in chemical climatology and examines the presentation and use of specific visual exhibits in Victorian courtroom debates over air and river pollution.
The research addresses current questions that lie at the heart of several fields and disciplines, including environmental history, public policy and law, Victorian studies, science and technology studies, and modern British history art and visual culture: How do scientists convey their ideas? On what complex conditions and activities does the meaning and use of representations and visual displays depend? Has the introduction of new visual technologies affected the practices of scientific, legal, and policy decision-making; if so, how and why?
"This work promises to be the first in-depth analysis of the role of photographs and other visual exhibits used in the scientific investigation of chemical air and river pollution during the second half of the 19th century — years that witnessed the passage of the world's first environmental regulations designed to regulate hazardous waste from modern chemical factories," she said.
The Humanities Research Centre administers the annual visiting fellowship program to enhance its national and international links with humanities scholars. The Humanities Research Centre visiting fellowship program has been running for the last 35 years. This years theme is "Global Languages." As a visiting fellow, Tucker will participate in the programs of the Research School, meet regularly with other fellows and students, make public presentations of her research, and provide scholarly exchange.
Tucker applied for the fellowship at ANU to broaden the frame of her research through intellectual exchanges with faculty and students there. While in Canberra, Tucker will collaborate with her Australian colleagues on organizing a lecture and day-long workshop exploring the relationship of photographic history, legality, and ideas of sovereignty.
"ANU is home to some of the leading international specialists in the study of the image of law and justice, environmental policy, and photographic history," she said.
She'll also conduct research at the National Library, which includes resources vital to her study including the papers and visual sources of late 19th century Australian scientists who were working in the new field of chemical climatology, as well as early photographs that document 19th century scientific and environmental interest in rivers.
Tucker started this project as a member of the College of the Environment's think tank. The theme this year is "Struggling Through the Anthropocene: Art, Science and Politics."
Tucker, who holds a Ph.D. in the history of science, medicine and technology from Johns Hopkins University, is an expert on British history during the 19th century, the history of science and technology, Victorian visual culture, history and theory of photography, early science film, feminist science and technology studies, and the visual culture of Victorian environmental law. Her first book, Nature Exposed: Photography as Eyewitness in Victorian Science (Johns Hopkins University, 2006, released in paperback, 2013) explores the history of debates over photography and visual objectivity in Victorian science and popular culture from planetary astronomy and meteorology to bacteriology and spiritualism. She has published numerous articles and essays on subjects ranging from the historical relationship of law and image, visual history and the archive, photographic evidence in Victorian law, street photography, news pictures, the relationship between gender and genre in 19th century European scientific and medical illustration, the significance of the British Association for the Advancement of Science in the history of photography, graphic methods, and science cinema from 1831 to 1940, and the significance of the railway station in the creation of photographic networks.
At Wesleyan, Tucker is associate professor of history; associate professor of environmental studies, associate professor of feminist, gender, and sexuality studies; associate professor of science in society and faculty fellow in the College of the Environment.