Varekamp Elected Chair of Geology, Public Policy Committee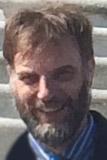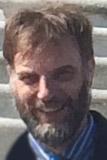 Johan "Joop" Varekamp, the Harold T. Stearns Professor of Earth Science, professor of earth and environmental sciences, was elected to be chair of the Geology and Public Policy Committee (GPPC) of the Geological Society of America (GSA). The group prepares position statements for GSA (e.g., on fracking, climate change). Varekamp has already made six congressional visits in March, visiting the offices of Senators Richard Blumenthal, Elizabeth Warren, Ed Markey and Representative Rosa DeLauro. He does similar work as chairman of the board of the Connecticut Fund for the Environment / Save the Sound.
Varekamp also was elected to be the chair of the LimnoGeology ('lakes') division of GSA for the next two years, which involves organizing conferences and sessions at annual GSA meetings, and editing special volumes on lakes.
In addition, Varekamp received funding through the Keck Geology Consortium for a research project on the two crater lakes of Newberry volcano in Oregon. Varekamp will visit the lakes this summer with a group of student researchers from Wesleyan, Amherst, Colgate and Smith College.