Obama's "Auto Czar" Rob Bloom '77 to Speak on Campus April 8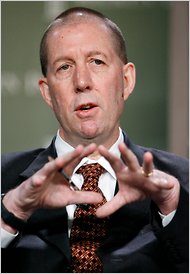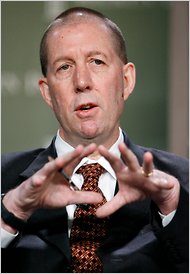 The Allbritton Center for the Study of Public Life welcomes "auto czar" Ron Bloom '77 to campus April 8.
Bloom will speak on "We almost lost Detroit: A hopeful tale about cars, crises, cities and America," at 7:30 p.m. in PAC 001.
After graduating from Wesleyan with a BA in history in 1977, Bloom received an MBA with distinction from the Harvard Graduate School of Business Administration in 1985. After working as the assistant to the president for United Steelworkers, Bloom was appointed by President Obama be the senior advisor to the Secretary of the Treasury on the President's Task Force on the Automotive Industry. In this role, the "auto czar" presided over the restructuring of General Motors and Chrysler as the government attempted to bail out both companies.
In 2011, he worked as the assistant to the president for manufacturing policy at the White House, providing leadership on policy development and strategic planning for the administration's agenda to revitalize the manufacturing sector. Bloom led the discussions with the auto industry which resulted in the industry's support for new standards that will double the fuel economy of cars and light trucks, saving consumers over $1.7 trillion and reducing oil consumption by 2 million barrels per day.
Bloom currently is vice chairman of U.S. Investment Banking at Lazard where he focuses on mergers and acquisitions, restricting and infrastructure.
On April 29, 2010, he was named as one of Time Magazine's 100 Most Influential People in the World in the category of World Leaders. In the Time 100 issue, Bill Saporito wrote that "his role in brokering the rescue of General Motors and Chrysler while preserving more than 100,000 jobs demanded a synergist who could work both sides of the equation with authority and respect."
In addition to the evening talk, Bloom will meet with students enrolled in Professor of History Ron Schatz's American Labor History class, and also with selected students and faculty in Woodhead Lounge at 4:30 p.m. Anyone interested in participating in the informal conversation should RSVP to Rob Rosenthal, director of the Allbritton Center for the Study of Public Life, at rrosenthal@wesleyan.edu.