Student-Athletes, Area School Children Play During Recess at Wesleyan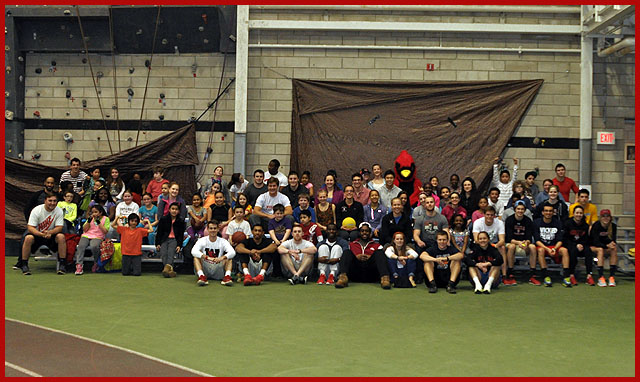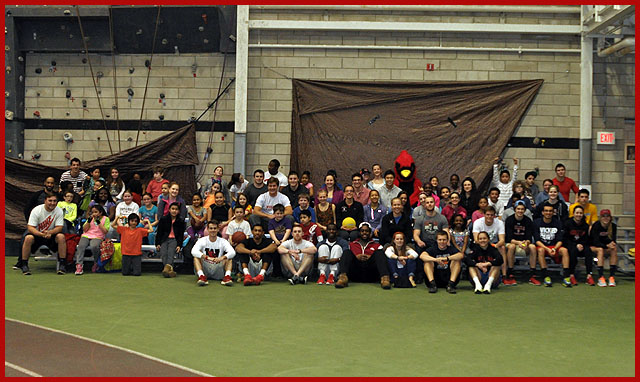 Approximately 45 student from the Macdonough School in Middletown came to Wesleyan for recess April 2. It was the fifth year in a row that an area school has been invited to Wesleyan's Bacon Field House for a noontime recess in eary April.
Student-athletes from many Wesleyan athletic teams have spent significant amounts of time at Macdonough over the last five years to act as role models and speak to the students there on a variety of topics, such as sportsmanship.
Students at the school have been working hard throughout the year to earn the opportunity through good behavior to be able to attend the recess.
An array of photos from this year's Recess at Wesleyan, showing the children in activities such as kickball, basketball and ball toss alongside Wesleyan students-athletes, can be viewed here. Student-athletes and interns from the sports of men's and women's basketball, women's soccer, men's and women's swimming and diving, women's crew, women's cross country, men's lacrosse and football, as well as the Wesleyan Cardinal, took part in the event.