Green Street Teaching and Learning Center Celebrates 10th Anniversary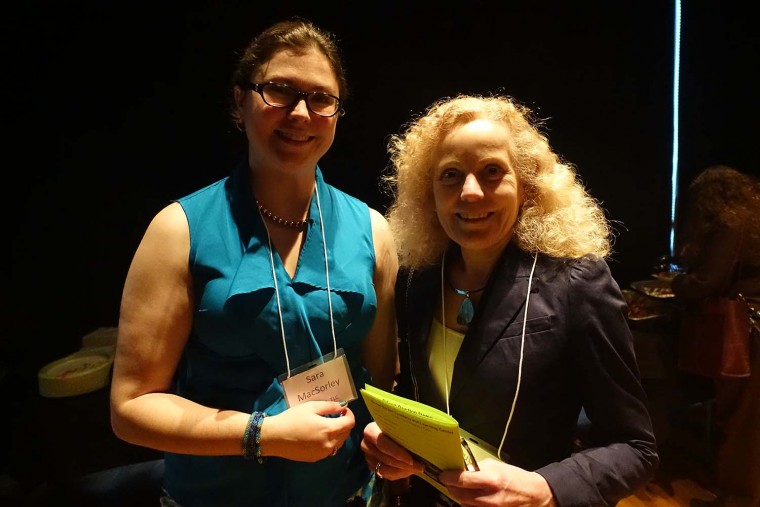 On April 24, the Green Street Teaching and Learning Center celebrated its 10th anniversary at an event that brought together students, teachers, supporters, and advocates to celebrate the past decade.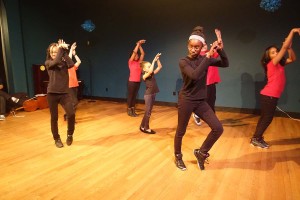 Speakers at the event included Middletown Mayor Daniel Drew; Connecticut State Senator Paul Doyle; Pamela Tatge, director of the Center for the Arts; Robert Rosenthal, director of the Allbritton Center for the Study of Public Life; and Sara MacSorley, director of the Green Street Teaching and Learning Center. Students from Wesleyan and Middlesex Community College spoke about the impact that working at Green Street has had on their college experiences. The attendees also watched a performance by the Green Street hip hop crew.
MacSorley said it was the community that made Green Street a success. "It was great to recognize so many of the people who played a role in getting the Green Street Arts Center started 10 years ago and those who have helped us transition to the Teaching and Learning Center this year. The support of Wesleyan and the greater Middletown community make it possible for us to do our work with area kids and teachers. It's truly a team effort."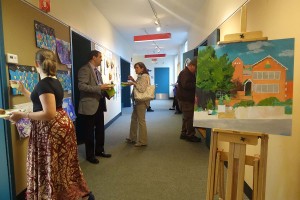 MacSorley also acknowledged the service of another key individual: "We also got to recognize our AfterSchool Supervisor, Cookie Quinones, for her 10 years of service. She has been here since the beginning and is our biggest community liaison."
In his speech, Drew announced that April 27 would be officially declared "Green Street Day" in Middletown.
For those who would like to support these efforts, Green Street is accepting donations here.