Scholar-Athletes Honored at Banquet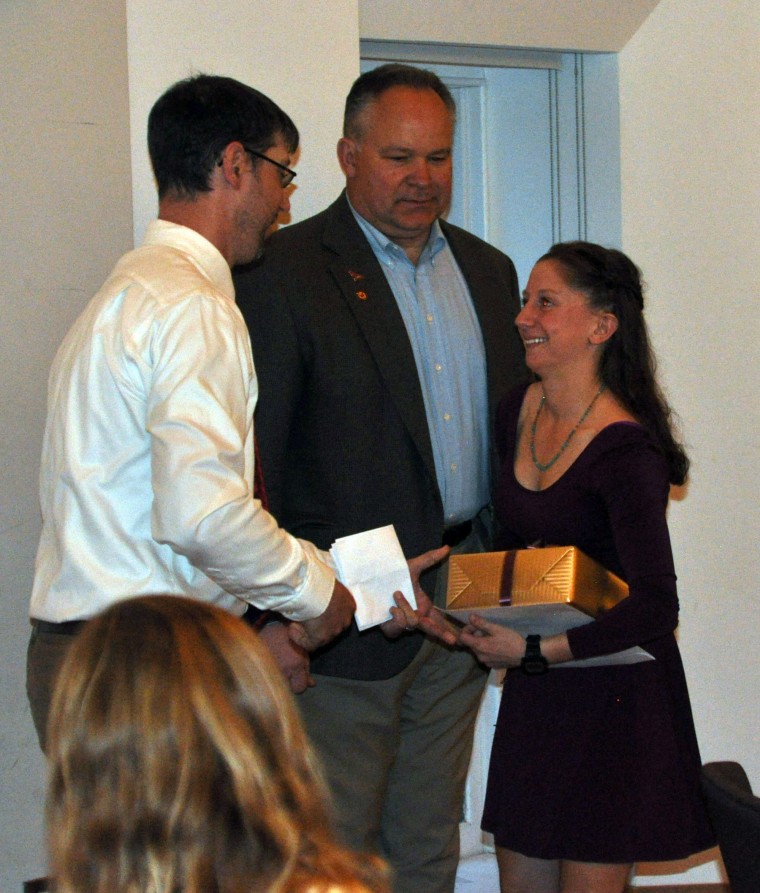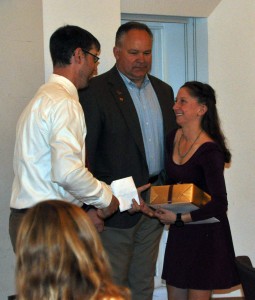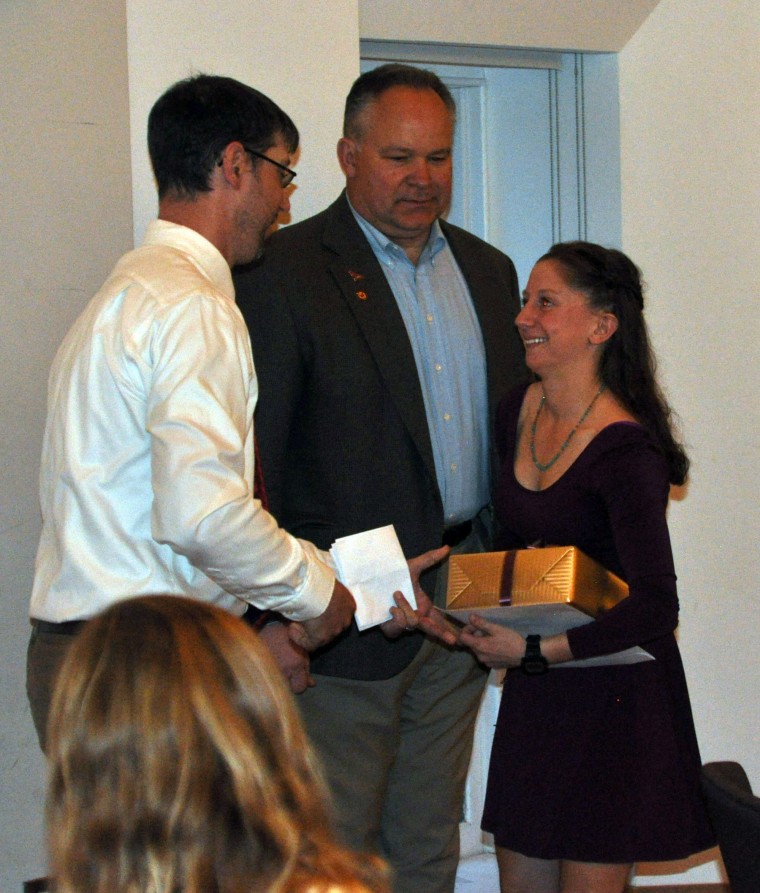 On April 30, more than 150 scholar-athletes, along with their coaches, faculty and staff members, attended the third annual scholar-athlete banquet, held in Beckham Hall.
Among the evening's highlights was the presentation of the Roger Maynard Memorial Awards to women's crew coxswain Brianne Wiemann '15 and baseball second baseman Andrew Yin '15. Since 1970, the award has been presented to the male and female senior student-athletes who best exemplify the spirit, humility and accomplishments of Roger Maynard '37, a former Wesleyan trustee and standout cross-country and track letterman.
As the varsity-eight cox the last two seasons, Wiemann was integral in helping the Cardinals reach the NCAA Division III Championships a year ago. During that competition, she was named the Elite 89 winner for Division III women's rowing as the participant in the Championships with the highest overall GPA. Wesleyan's 2015 varsity eight squad is ranked ninth nationally in Division III heading into the New England Championships on May 2.
Yin took over as the Cardinals' starting second baseman during his freshman year and enjoyed a string of 118 consecutive starts for the team over a four-year span. Heading into the final weekend of the 2015 regular season, Yin has 183 career hits, ranking third all-time at Wesleyan. He was a first-team CoSIDA/Capital One Academic All-American in 2014 after earning third-team honors as a sophomore. That year he also received first-team all-NESCAC and second-team all-ECAC New England Division III laurels.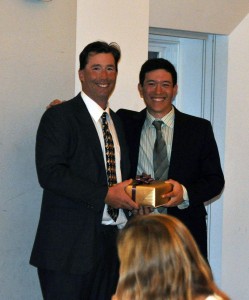 Wesleyan supporter and team orthopedic surgeon Dr. Bruck Moeckel, who has serviced the Cardinal athletic community for 23 years, was also honored at the banquet with the Cardinal Award. Presented by Wesleyan's Athletic Advisory Council (AAC), the award recognizes a member of the Wesleyan community who has provided tremendous service and support to athletics.
During the banquet, Yin and women's swimming standout Angela Slevin '15 also spoke about their time as Wesleyan student-athletes. Slevin holds or is part of 11 Wesleyan school records, and was an NCAA Division III Swimming & Diving Championships qualifier as a junior. She has been all-NESCAC throughout her career.
Attendees at the event were selected from 310 student-athletes who met the minimum qualification of a 3.2 cumulative GPA with at least sophomore status academically. That group was then whittled down to the 168 who received an invitation to the dinner based on a combination of their athletic accomplishment and the strength of their academic achievement.