Stanton '15 Co-Edits Loam, a New Environmental Arts Magazine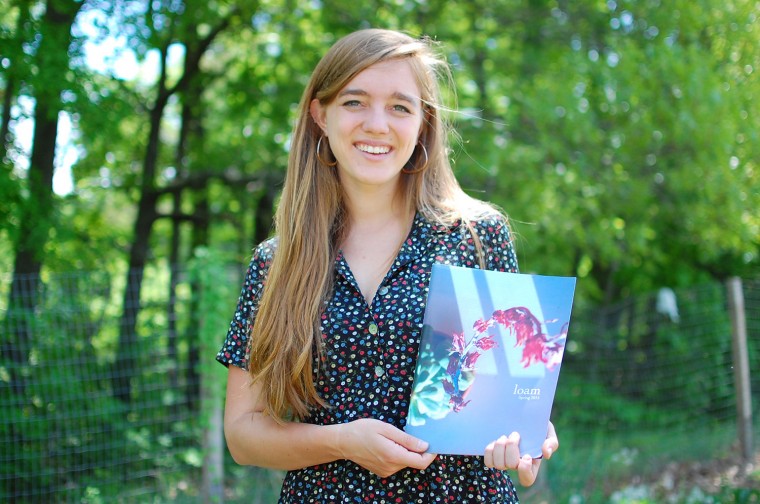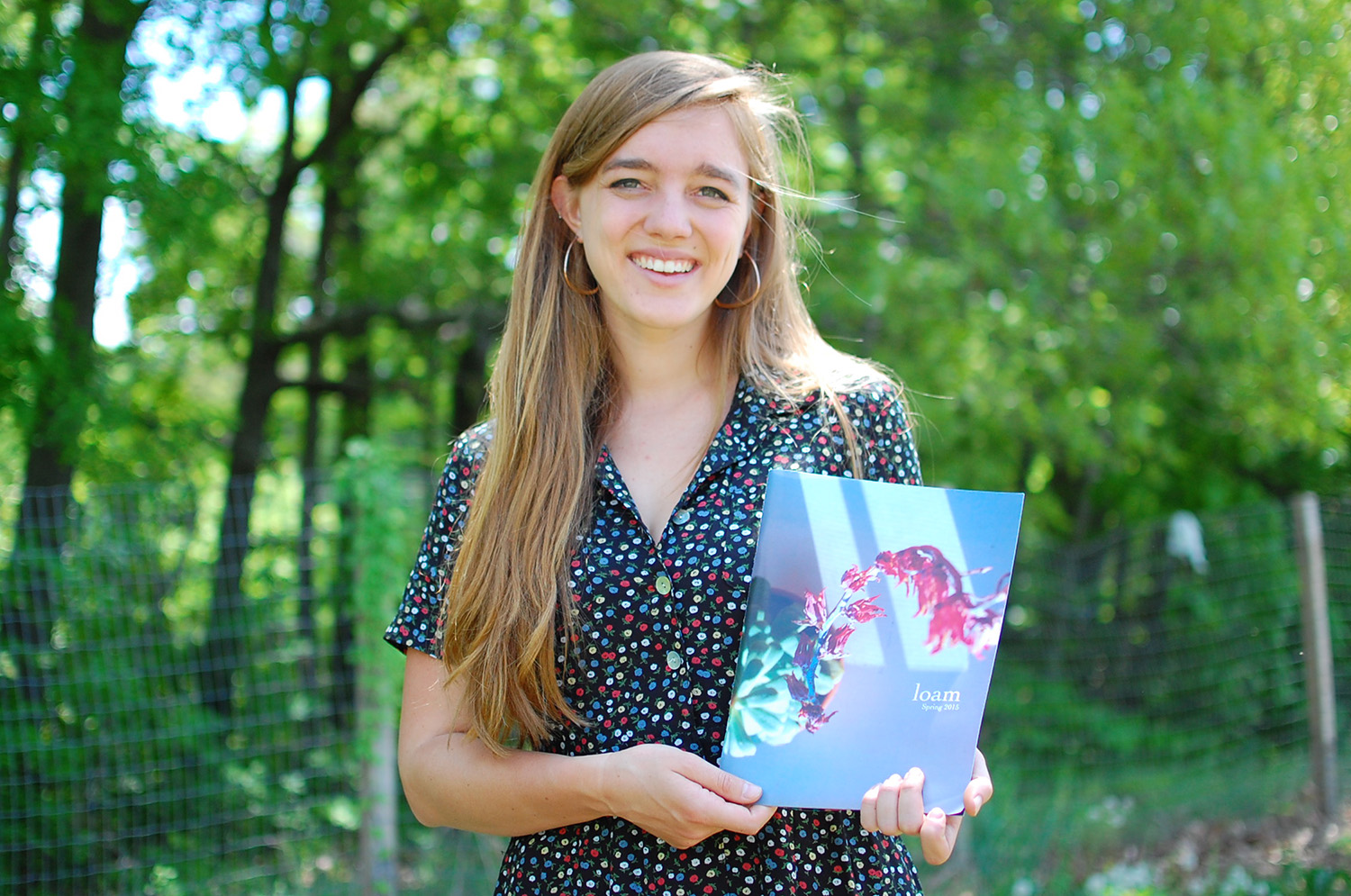 #THISISWHY
In this News @ Wesleyan story, we speak with Nicole Stanton from the Class of 2015. Stanton is a College of Letters and Hispanic literatures and cultures major.
Q: Nicole, you and Kate Weiner '15 are the co-editors of a new student publication called Loam. What is the meaning behind the title?
A: Loam is a humus-rich fertile soil. We chose that name because we wanted Loam to serve as a productive site for generating positive environmental change and fostering the growth of sustainability initiatives.
Q: Who is the audience and who are the contributors? What do you generally publish?
A: We like to publish profiles on awesome individuals and initiatives that we think are taking a creative approach to environmental issues. We love to share how-tos, thought-provoking photo essays, and prose pieces as well. Loam's intention is to cultivate a self-sufficient and sustainable community and so we gravitate to works of art that we believe provide people with an entryway into environmentalism. Elijah Stevens '15 is an incredible photographer and has contributed significantly to our vision as well.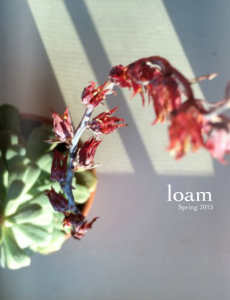 Q: What is in the spring 2015 issue?
A: Loam's spring 2015 issue will be an exploration of place. How can we use art to make sense of our interactions with nature? What kinds of experiences make this encounter sacred? Exploitative? Hallowed? We're imagining the foraging human, the entanglement of roots and city concrete, spaces of dwelling. We've asked contributors to share with us how, why, and where they inhabit place.
Q: What is your editorial process? How do you solicit content, edit and decide on the layout?
A: Kate and I work together to generate content for the magazine and lay out the issue. We develop a theme for the magazine and then reach out to the student body to collect work. Then as we're working on layout, we look for ways to evoke resonances between the photographs and prose. We want poring through the pages of Loam to be an immersive experience.
Q: How many issues have you published?
A: We have published three issues of Loam; you can find our most recent issue online and we regularly distribute copies for free across campus. We are currently organizing an Indiegogo campaign to raise funds to sponsor a stronger online platform and are hopeful that we will be able to publish an eco-friendly harvest edition for wider circulation this coming fall!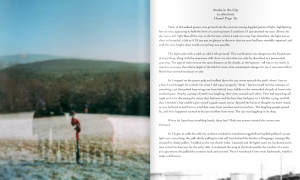 Q: Who sponsors/funds the publication?
A: The Green Fund has very graciously supported Loam since the start and we have also received generous funding from The College of the Environment.
Q: How did the idea for Loam come about?
A: During the spring semester of Kate's junior year, she was part of the Environmental Organizer's Network (E.O.N.). The group worked on a weekly newsletter, "The Green Scene," that shared updates on sustainability at Wes with the campus. Kate thought it would be helpful for E.O.N. to work together to produce a magazine to celebrate their work. So often, environmental issues on campus are filtered through the lens of doom-and-gloom news reports and scientific academic articles. By melding photography, prose, and profiles, she saw Loam as a way to provide students who might not otherwise connect to these channels with an entry point into environmentalism. In the fall of my senior year, I joined the team and we've since grown Loam together.
Q: You'll both be graduating Sunday! What are you majoring in and also, what will become of Loam?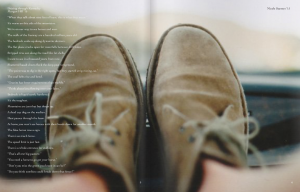 A: I'm a College of Letters and Hispanic literatures and cultures major. Although Kate and I are initiating this shift from being funded and run by Wesleyan to being a self-funded and public magazine, we are committed to keeping this a collaborative project. We are hoping Loam will be a tool to stay connected to Wesleyan artists, writers, and individuals involved in the environmental movement.
Q: What other activities were you involved in during your four years at Wesleyan? And what are your hobbies?
A: In addition to being co-editor of Loam, I also am an organizer of the Wild Walls, member of the Beekeeping Club, and on-campus concert planner. Planning concerts has been one of my most rewarding parts of Wesleyan, and is very much like Loam in that it involves me curating a space, using the talent of this community and of professional artists.
I suppose my hobbies would be creating spaces for people to make things together — organizing free writes and potlucks.
Q: What are your plans after graduating?
A: After Wesleyan, I will be moving to Aspen, Colo. to work for a literary arts foundation, Aspen Words. I will be working as the education programs coordinator and doing Loam as well!