Farrar Selects, Monitors Investment Managers to Support Wesleyan's Endowment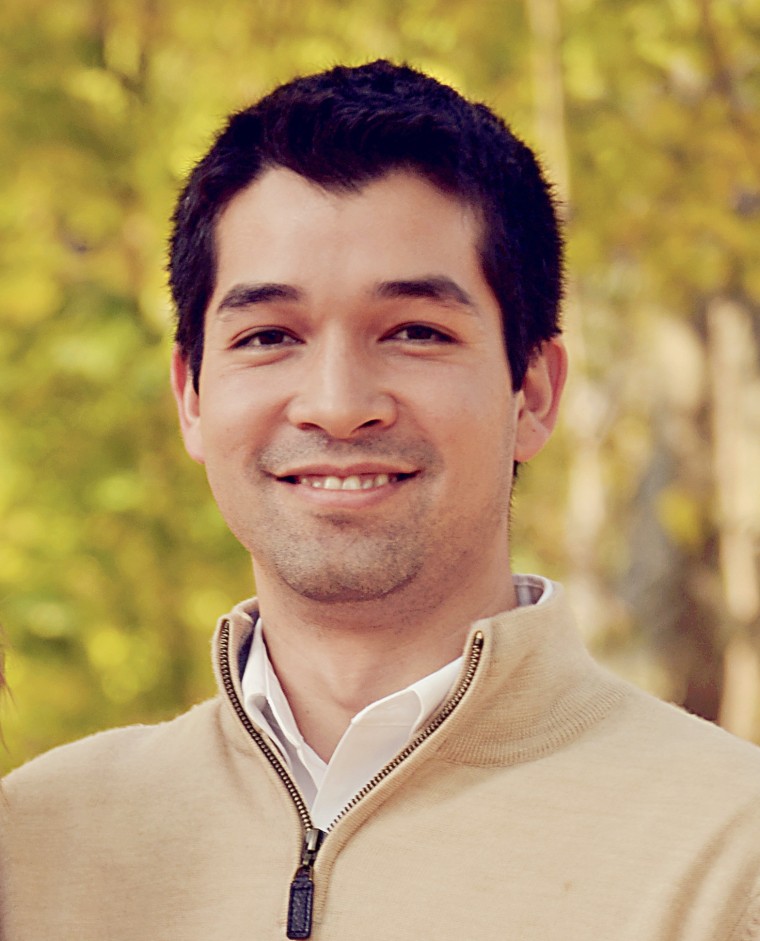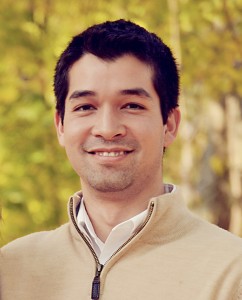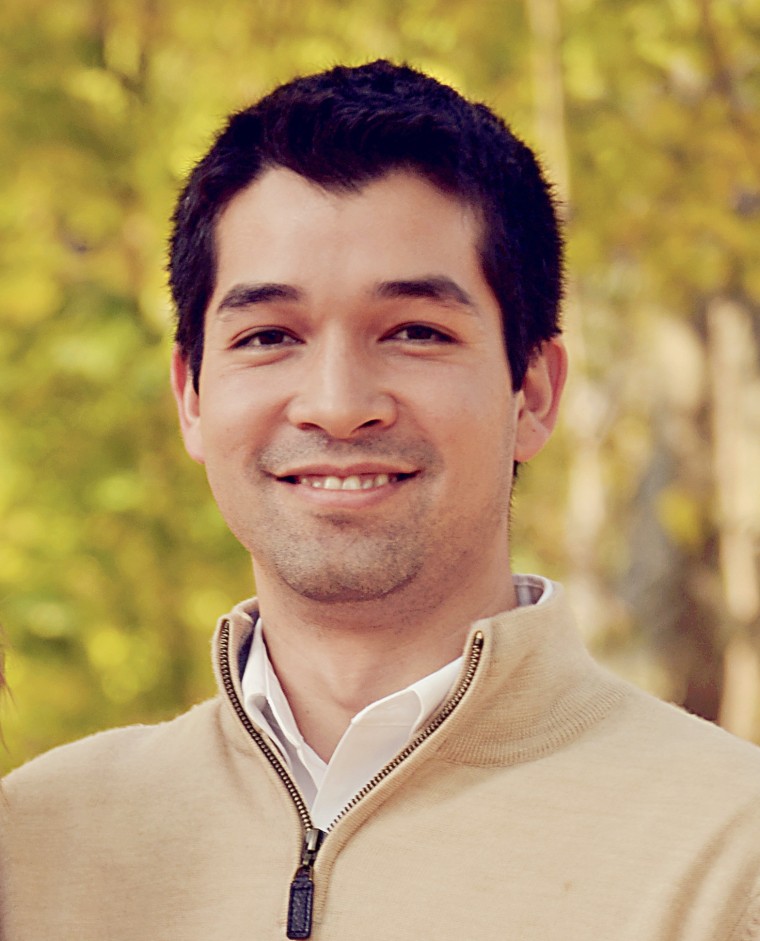 In this issue of News @ Wesleyan, we speak with Jonathan Farrar, a senior investment associate in the Wesleyan Investments Office.
Q: Jonathan, when did you join the staff at Wesleyan's Investments Office?
A: I joined the investments office in mid-October 2014, though in most appropriate fashion (as you'll soon discover) my first day on the job was actually on the road in San Francisco with Anne Martin, our Chief Investment Officer. I seized the opportunity to tag along since she was seeing some of our existing investment managers as well as a few that I have invested with in the past. I moved my family up on Halloween day just in time for my oldest, Jay, to throw on his elephant costume and go trick or treating in his new neighborhood.
Q: The Investments Office offers guidance and makes recommendations to the Investment Committee in the ongoing management, evaluation and growth of the University's Endowment. What is the Wesleyan Investment Committee? Who are members?
A: The Wesleyan Board of Trustees is the primary fiduciary of the University's endowment with the ultimate responsibility for how these assets are invested. The Board fulfills that responsibility by establishing policies governing its management, delegating appropriate responsibilities to the Investment Committee, and taking reasonable steps to verify that the Board's policies are being adhered to. The Investment Committee is responsible for a number of things, including setting asset allocation, overseeing the work of the investments staff, and making recommendations to the Board for adjustments to the endowment's investment policy. You can find a list of the investment committee members as of the last fiscal year at the end of our last annual letter.
Q: What is the Wesleyan endowment?
A: The Wesleyan endowment is a roughly $800 million dollar pool of capital that is perpetual in nature. Everyone in the investments office is dedicated to achieving the long-term returns necessary to enable the University to continue to offer one of the finest liberal arts educations in the country. Every year, the endowment pays out a small percentage to fund a piece of the University's budget. Last fiscal year, that amount was about $31.5 million.
Q: What is your personal role dealing with the endowment?
A: My role is very similar to that of everyone else in the office. The essence of our work is selecting and monitoring investment managers rather than picking individual stocks and bonds. While some of us might have more experience looking at certain asset classes than others, with a small team, it's an all-hands-on-deck approach. No investment will make it through the vetting process and ultimately to the Investment Committee without everyone in the office voicing an opinion and openly debating the risks and merits of the investment. Anne has really fostered a culture of encouraging open debate, which has been one of the most refreshing and enjoyable parts of my job since joining the staff. The team here is really open to criticism without taking things personally. Everyone understands that we're working for a purpose higher than ourselves in helping steward the University's endowment. This culture of inclusion and avoidance of hyper-specialization in a single asset class will only make us better investors over time. Not to mention it also makes for a fantastic learning environment.
Q: You previously mentioned that you may speak to 300 investors a year, but if you're lucky, only end up partnering with two or three. Why is it so challenging to find the right people? How many does Wesleyan partner with now?
A: In general, the endowment is invested with 40 – 45 external managers. We are looking for truly long-term partnerships, and we think those partnerships need to be built on solid footing from inception in order for them to have duration, which is why we keep an incredibly high bar for embarking on them in the first place. It's not just about finding smart people – there are plenty of those out there. If I had to generalize what we look for it would be investment managers who understand the true meaning of the word "partnership." Embedded within that statement are a whole host of things we look for including alignment, focus, prudence, and integrity, to name a few. I could spend hours talking about what we look for, but I'll just focus on alignment for a second. Oftentimes it's one of the things that allows us to pass on a potential investment manager quite quickly. It goes without saying that a manager with a significant investment of his or her own alongside ours is a great form of alignment, but it's definitely not enough to just be a co-investor with us. We are looking for managers who treat their investors as they would like to be treated. That extends to the level of transparency we have into both their business decisions and their investments, the fees they charge, the liquidity terms they set, and a whole host of other areas. It is incredibly difficult to find the overlapping cross section of managers who take their role as a fiduciary seriously, have a strategy that we think is genuinely differentiated and repeatable in order to achieve successful investment outcomes, and who stick to their strategy and convictions with discipline. In general, we want someone whose horizons are similarly long-term as ours when it comes to business and investment decision-making.
Q: How do you spend the majority of your time? On the phone? Meetings? Traveling?
A: It definitely varies. If we are seriously considering an investment, I could be spending the majority of my time on the phone making reference calls, for example. The underwriting of our investments is anchored on the people and the process. Once we feel like we have a solid understanding of both, we will embark on a very deep due diligence process with reference calls with former employers, company management teams of former/existing investments, friends, and just about anyone we can track down who can provide insight into the people with whom we may be partnering. We are looking for all of them to be consistently jumping out of the phone with endorsements. It can certainly be invasive, but the investment managers we want to partner with appreciate the thoroughness and seriousness of our process because it's indicative of our intended long-term commitment.
But in general, we work tirelessly to make sure we're staying on top of our existing relationships and understanding the underlying investments we own in addition to ensuring that we are aware of new investment opportunities worth pursuing. That means we frequently find ourselves on the road meeting with new managers and spending time with our existing partners deepening our understanding of the companies and assets we own, whether that's through sitting down and walking through a model, joining them in a management meeting with a corporate executive or walking around a property site and understanding how they intend to develop it and create value. For example, I have traveled to China, Singapore, Hong Kong, Brazil, the U.K. and all over the U.S. in the first six months of the year.
Q: Is your office responsible for providing funds to various departments on campus?
A: Indirectly, yes, through our annual payout to the University that contributes to the budget.
Q: Where did you attend college and what did you major in? What is your background in this area?
A: I attended a small liberal arts college in Pennsylvania called Lafayette College, and I graduated with a degree in physics and a degree in mathematics. I was always interested in investing, but one of the great things about a liberal arts school is that you have the freedom to pursue disparate interests. After taking a course in quantum mechanics my freshman year, I was hooked on physics. I tacked on a degree in math because of the amount of overlap in coursework, to be honest. Meanwhile, I was able to take a number of courses in finance along the way. I was fortunate enough to land my first job at a multi-family office called Veritable, LP, where I developed a fantastic foundation for the work I do at Wesleyan today. It was a small team, so I was given a lot of responsibility early on and ultimately helped run a large fund that invested in external managers much like we do in the investments office here. The fund was focused on managers investing internationally, and we only invested with them at or near the inception of their firms, so I spent a lot of time abroad meeting with existing investments and trying to discover new managers.
Q: Who do you work with in the Investments Office?
A: I work with Anne [Martin], Brett Salafia, Iain York, Doris Zhao, Katia Porter and our summer intern this year, Ting Gao '16. Most of their bios are on our website.
Q: What are your hobbies and interests?
A: I used to play a lot of golf and read a lot of non-fiction. Now I play with my kids. So my interests are shaped by my 3.5 year old (Jay) and my 1.5 year old (Amelia), which these days is mostly reading There's a Wocket in my Pocket! over and over, playing soccer, anything involving water and projectiles, shoes, and cooking (real and pretend). I'm hoping that their interests evolve to include golf one day, and maybe a little more non-fiction in the bedtime story ritual, but it will probably be a while before they'll sit through any books on the long list of biographies I've been meaning to read. After story time, if my wife (Leigh) and I aren't at the point of exhaustion, we'll crash in front of the TV for an hour and flip between sports and her preference: anything but sports.
Q: Is there anything else you'd like to share about the Investments Office?
A: This is a great place to learn, and I wish that I had known about Lafayette's endowment when I was an undergrad. One of the opportunities we have at Wesleyan is for our students to come work in the Investments Office either over the summer or during the year (or both). It's a fantastic chance to be exposed to a plethora of learning opportunities while helping to support the University. I would encourage anyone with the slightest interest in investing or in just learning something new to visit our website.