Wesleyan Posse Veterans Attend Benefit for Wounded Ranger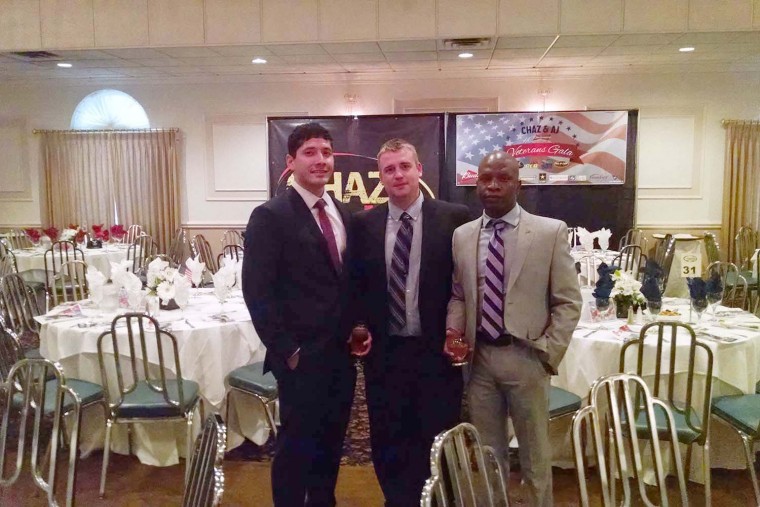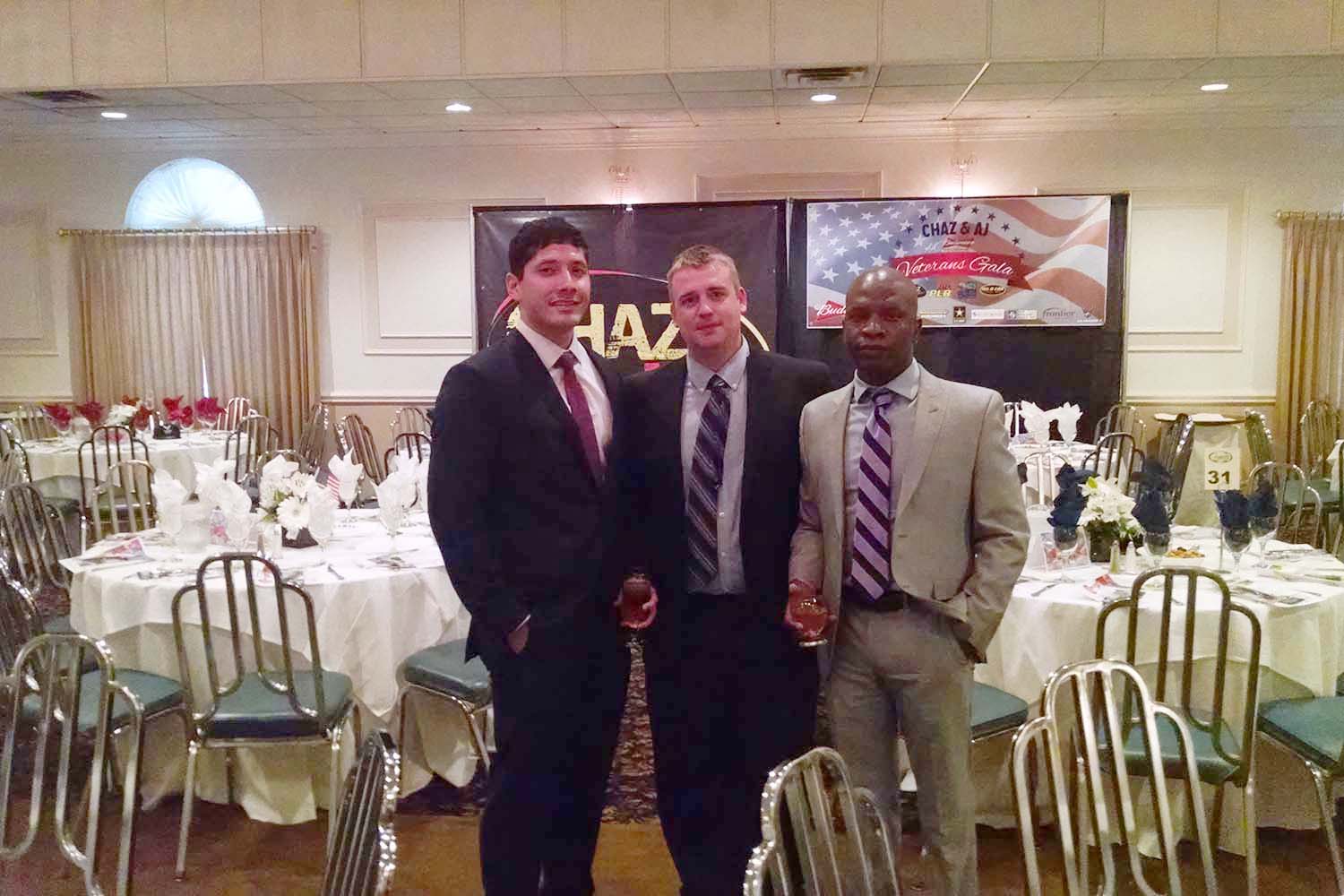 Wesleyan sponsored three Posse Veteran scholars to attend the Veteran's Gala for Specialist Sean Pesce, an Army Ranger who was shot 13 times and paralyzed from the waist down during a mission in Afghanistan in fall 2012. Michael Smith '18, Andrew Po '18, and Bryan Stascavage '18 attended the June 19 benefit to show support for a fellow veteran, and to learn more about a smaller non-profit organization that is helping those who served in the Iraq and Afghanistan wars. The charity that is helping Pesce, Homes For Our Troops, modifies or builds homes that allow wounded veterans to live independently.
"We were amazed by how our radio station rallied around the mission of Homes For Our Troops," said Chaz and AJ, in a preamble before showing a video about Pesce.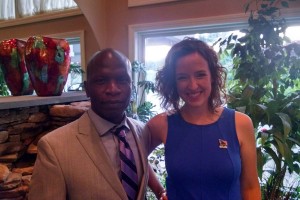 Brianne McNamara, a community fundraising coordinator for Homes For Our Troops, spoke with the Wesleyan Posse attendees about the organization.
"We don't do any self-promotion or advertising," she said. "This allows us to give 90 cents out of every dollar directly to helping veterans. Instead, we rely on word of mouth and events like this gala to spread word of our organization."
The national average for refurbishing a home for a veteran costs more than $400,000, she noted, and Home For Our Troops has been able to help more than 180 wounded veterans. The organization also provides financial counseling services to ensure that the veteran will be able to maintain the house after renovations are complete.
The gala was particularly important to the Wesleyan Posse Veterans: Po and Pesce served in the same Ranger Company while deployed to Afghanistan. Although they hadn't known each other well at the time, the two spent much time in conversation at the benefit. Afterwards, Po shared some notes about his conversation.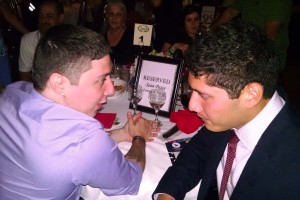 "Pesce still loves to golf, and is looking forward to attending the University of New Haven in the fall," said Po, noting that Pesce is interested in earning a degree in business or political science. "He wants to open his own restaurant and perhaps run for public office one day."
Despite his new home and college plans, the road ahead still has challenges for Pesce. "He still has a lot of medical appointments between now and when he starts college," says Po. "He'll also have building events at his new home over the summer—and while these events are exhausting for him, he knows it is for a great cause."
Those in the Wesleyan community interested in volunteering with Homes For Our Troops can find more information here.
Additionally, details on Pesce's story can be found here.