O'Connell Edits Book that Focuses on Women in the Geosciences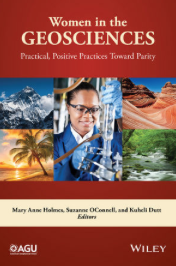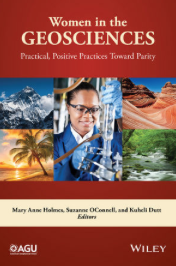 Suzanne O'Connell, professor of earth and environmental sciences, is the co-editor and co-author of the book, Women in the Geosciences: Practical, Positive Practices Toward Parity, published in May 2015 by Wiley and the American Geophysical Union.
The geoscience workforce has a lower proportion of women compared to the general population of the United States and compared to many other STEM fields. This volume explores issues pertaining to gender parity in the geosciences, and sheds light on some of the best practices that increase participation by women and promote parity.
Highlights include lessons from the National Science Foundation-ADVANCE; data on gender composition of faculty at top earth science institutions in the U.S.; implicit bias and gender as a social structure; strategies for institutional change; dual career couples; family friendly policies; the role of mentoring in career advancement for women; recruiting diverse faculty and models of institutional transformation.
O'Connell's chapters are titled "Multiple and Sequential Mentoring: Building Your Nest"; "Learning to Develop a Writing Practice"; "Hiring a Diverse Faculty"; and "Lactation in the Academy: Accommodating Breastfeeding Scientists."
O'Connell also is the faculty director of the McNair Program.