Shapiro Reads from Fables in a Modern Key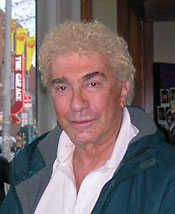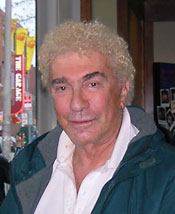 On June 28, Norman Shapiro, professor of French, provided light verse readings, including a passage from his recently translated Fables in a Modern Key, as part of the Find Your Park summer festival event series. The reading took place at Longfellow House–Washington's Headquarters in Cambridge, Mass.
Shapiro is a member of the Academy of American Poets and an Officier de l'Ordre des Arts et des Lettres de la République Française.
Fables was written by by Pierre Coran (whose real name is Eugene Delaisse), a poet and novelist of the Belgian French-language. One of Begium's most renowned poets with some 45 poetry books published to date, he also is the author of 25 published novels, 24 books of fables, hundreds of comic book stories, and several albums which have been translated into more than a dozen languages. His children's stories and fables are published around the world, but this the first selection of his fables to be translated into English in a full length book format.
Longfellow House–Washington's Headquarters National Historic Site was home to 19th century poet and scholar Henry Wadsworth Longfellow and his family from 1837–1950. The historic 1759 colonial mansion also was General George Washington's first major headquarters during the American Revolution. The house and its collections were a gift to the nation from Longfellow's descendants in 1972. Its extensive collections and grounds represent more than 250 years of America's history and literature.
Shapiro's book can be found here.