Starr, Mukerji Explore Ways to Better Engage Students, Faculty in the Sciences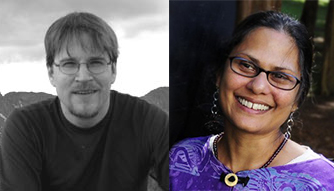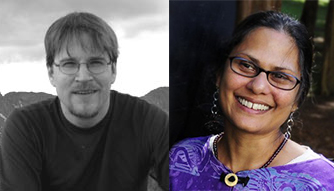 For their efforts enhancing undergraduate science education and supporting teaching innovations, two Wesleyan faculty members were named National Academies Education Fellows in the Sciences for 2015-2016.
Francis Starr, professor of physics and director of the College of Integrative Sciences, and Ishita Mukerji, the Fisk Professor of Natural Science, professor of molecular biology and biochemistry, received the fellowships while participating in the 2015 National Academies Summer Institute on Undergraduate Education, held June 14-19 at Princeton University.
The Summer Institute, a five-day program of discussions, demonstrations and workshops, brought college and university faculty together to develop teaching skills. Co-sponsored by the National Academies and the Howard Hughes Medical Institute, Starr, Mukerji and 44 other participants were taught ways to transform the undergraduate classroom and engage students and fellow faculty in the sciences. Current research, active learning, assessment and diversity were woven into the program, creating a forum to share ideas and develop innovative instructional materials to be implemented at each participant's home institution.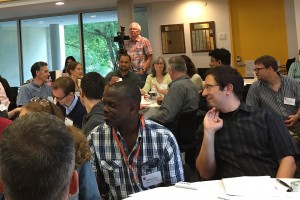 "Wesleyan's commitment to teaching innovation puts us at the forefront of improving undergraduate education that is essential to prepare future scientists and scientifically literate citizens," Starr said.
During the institute, Starr and Mukerji developed a "teachable tidbit" with four other institute participants. These tidbits can be implemented in a course during the academic year. In addition, Starr and Mukerji are planning to speak about their experiences to fellow faculty at an NSM luncheon. They're also working on creating an Academic (Technology) Roundtable meeting with one of the co-directors of the institute.
"Francis and I were both interested in learning these new teaching methods and we're excited to share them with others on campus," Mukerji said.