Wesleyan, Yale Reenact Historic Baseball Game on 150th Anniversary of Event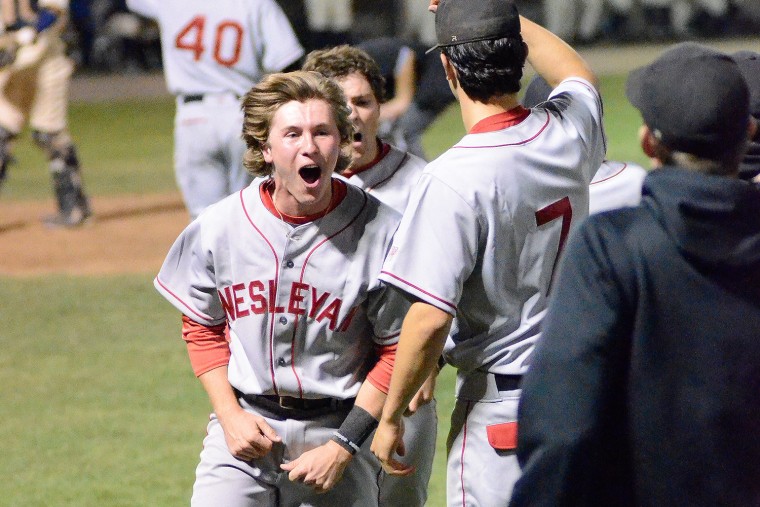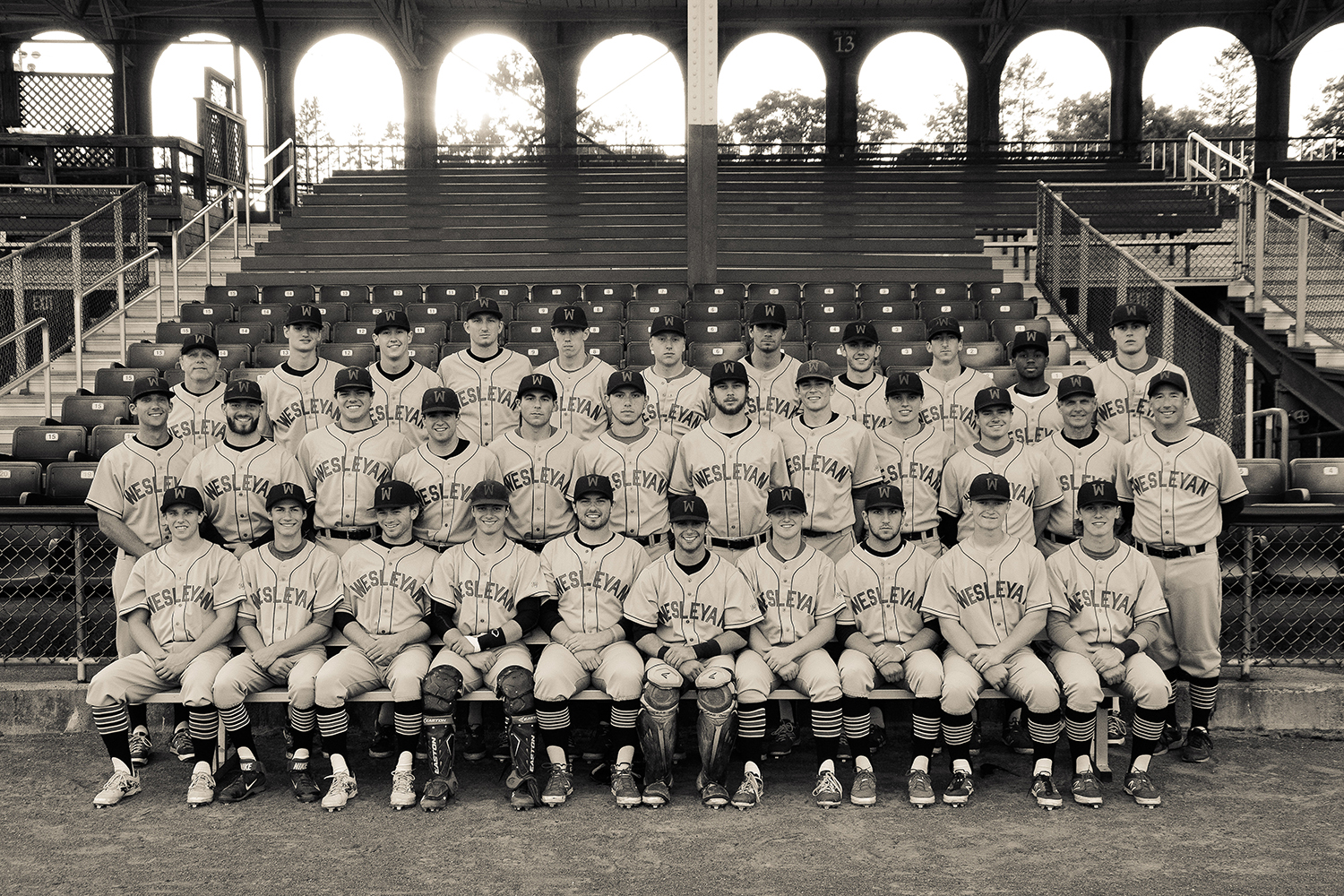 Wesleyan, founded in 1831, and Yale University, founded in 1701, are both celebrating the 150th anniversary of baseball at their respective colleges this year as the two met on Sept. 30, 1865 to inaugurate intercollegiate competition. A lot has changed since then, on and off the diamond, but for one night, students and alumni celebrated the rich history of these two prestigious programs and the great game of baseball.
On Sept. 26, to commemorate that first contest, the two clubs squared-off wearing throwback uniforms in an exhibition game at Yale Field. The idea for the game was spawned more than five years ago when Wesleyan head coach Mark Woodworth '94 and Yale head coach John Stuper talked about playing the game while together at a summer camp.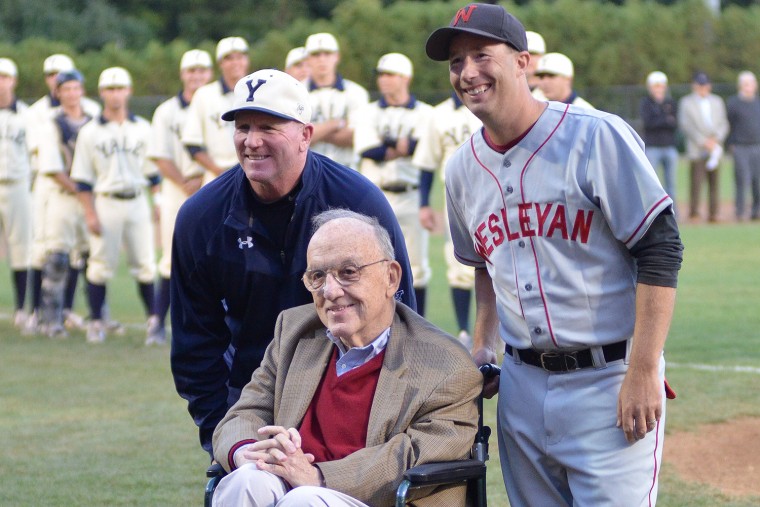 "It seemed really important to me to celebrate the great traditions of both of these historic programs," Woodworth said. "Both schools have been at the forefront of establishing college baseball and we are excited to recognize all the alums and all the players that have been a part of it."
More than 50 Wesleyan baseball alumni attended the game at Yale.
The Cardinals hoped for a better outcome than the 39-13 final score of the original contest, concluded after just eight innings so Wesleyan could make it back home on the last train of the day. That game lasted 3:05. In the 150th anniversary contest, Wesleyan exacted its revenge with a 6-3, 10-inning victory.
Woodworth and Stuper both made opening comments in the ceremony,which preceded the contest, followed by remarks by two special guests: Wesleyan's Jim Dresser '63 and Yale's Fay Vincent '63. Vincent, a graduate of Yale Law School, served as the Commissioner of Major League Baseball from 1989 to 1992. Dresser, for whom Wesleyan's baseball field is named, was a former standout in the sport and chairman of Wesleyan Board of Trustees. Dresser and Yale President Peter Salovey threw the ceremonial first pitches.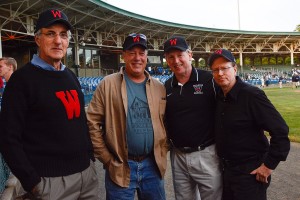 Twenty-three players on the Wesleyan roster contributed to the 6-3 win, combining for seven hits, six runs and the first win over Yale since April 27, 1983, at Yale Field. Dylan Millhouse '18 pitched the final three innings of the 10-inning marathon, and induced two crucial inning-ending double plays. Millhouse also padded the Cardinal lead in the top of the 10th inning with an RBI triple to right center. He finished the job in the home half of the inning and earned the win for Wesleyan, avenging the loss of 150 years earlier.
"Our game at Yale exceeded my expectations," Woodworth said. "It was amazing to have 50 alumni out on the field before the game, joining our current players in an affirmation of the tradition and energy of the Wesleyan baseball program. And for our team to play their hearts out and win in extra innings was a moment everyone who was there will always remember."
(Portions of this article were provided by Yale Sports Information and Wesleyan Sports Information intern Nick Vennochi. Photos by John Van Vlack. )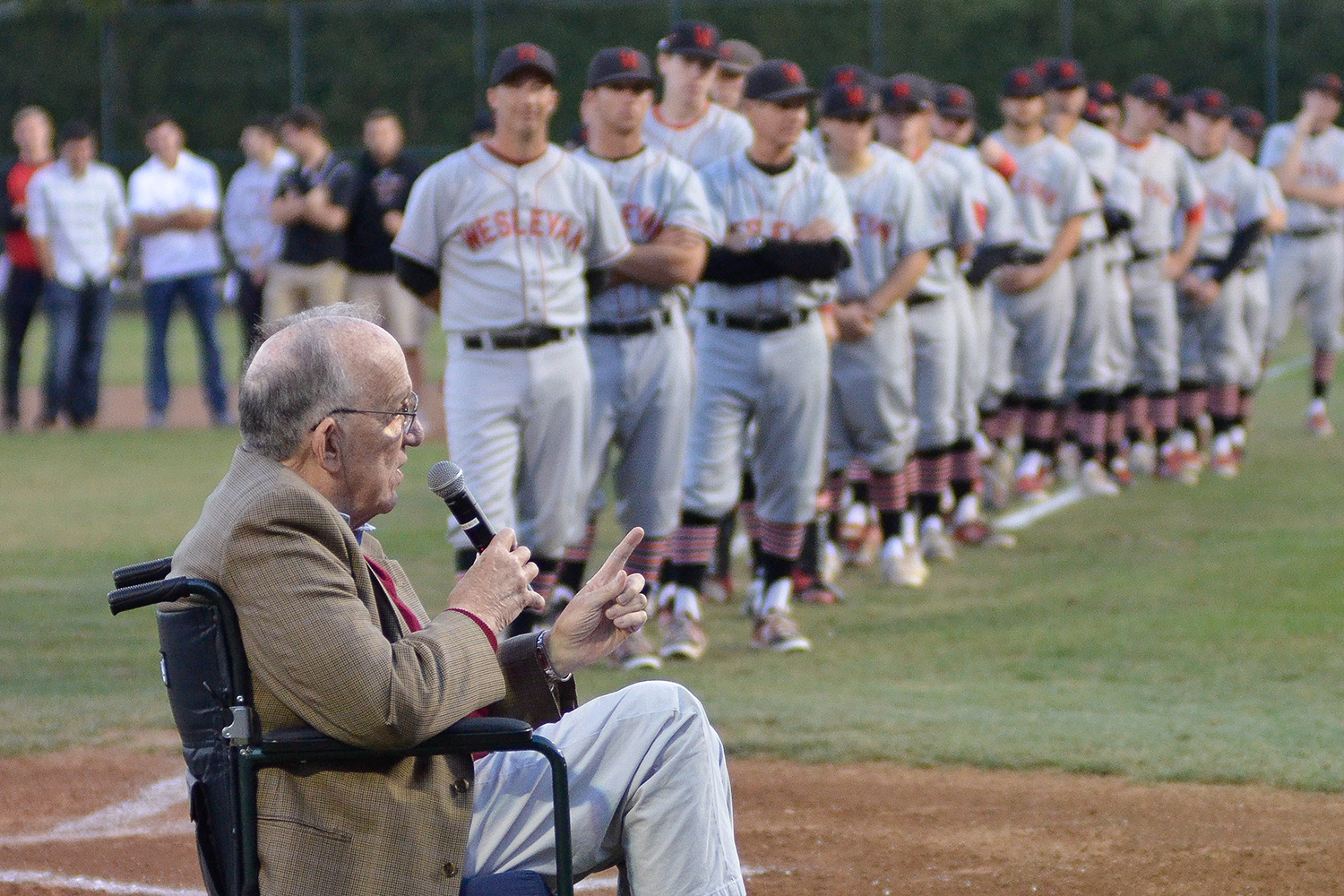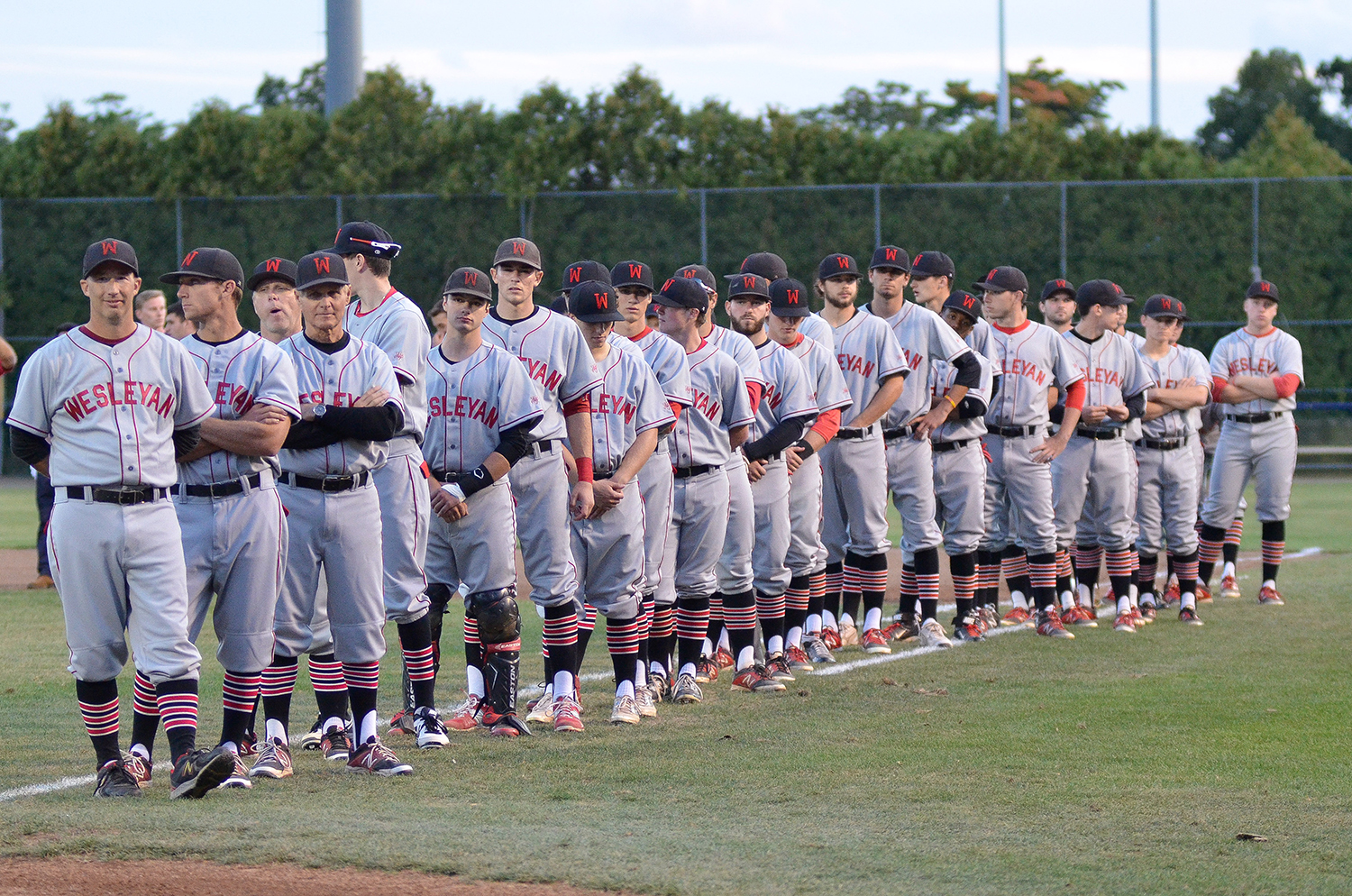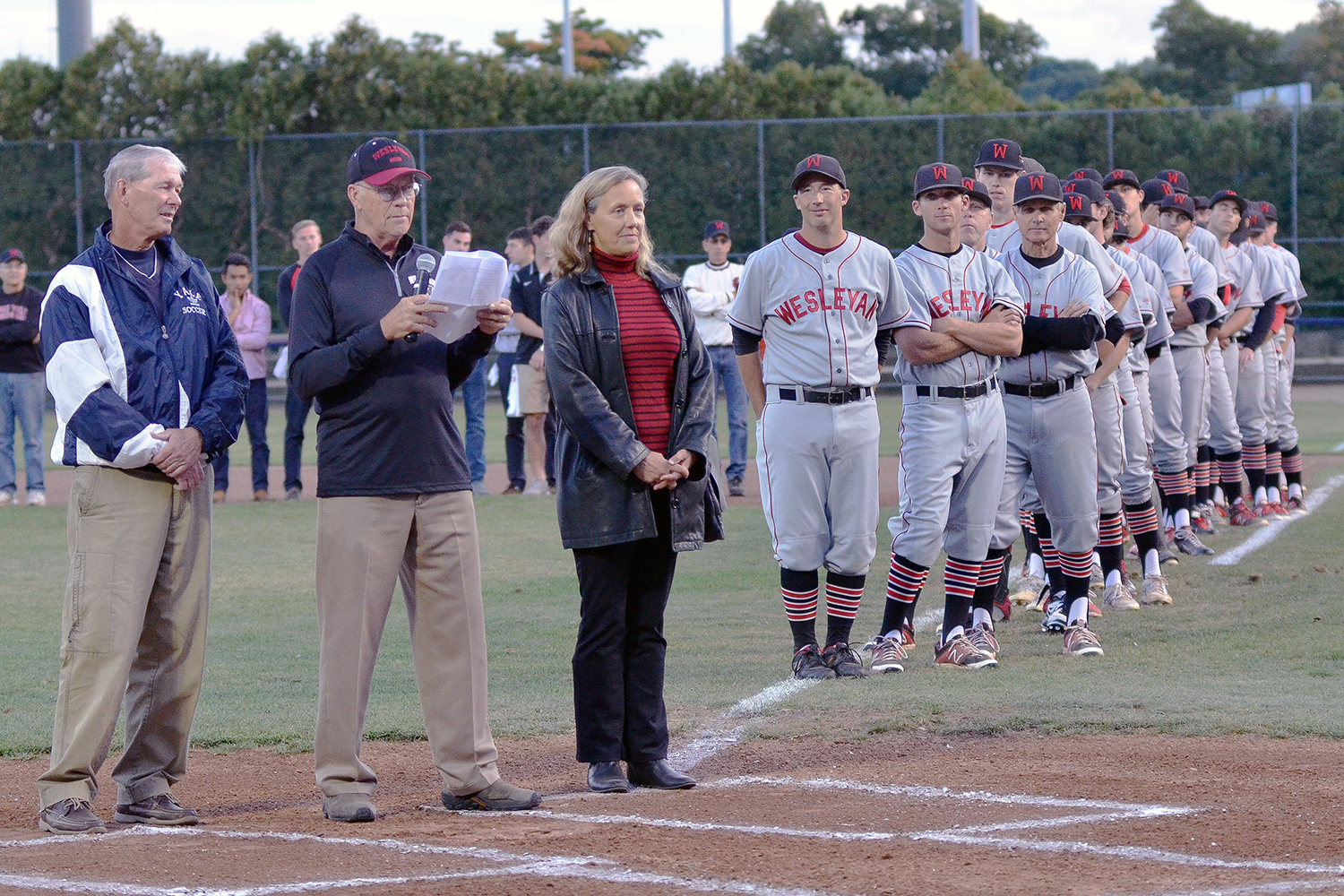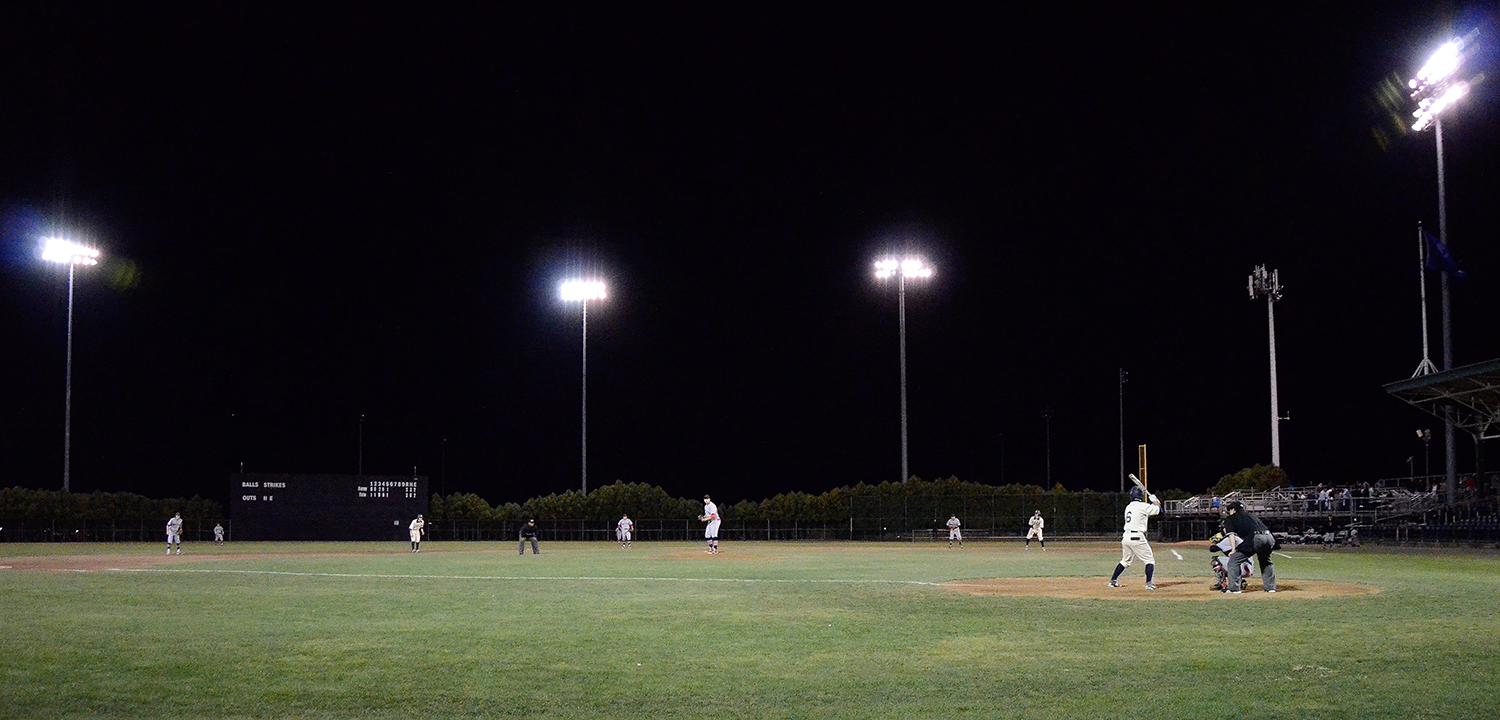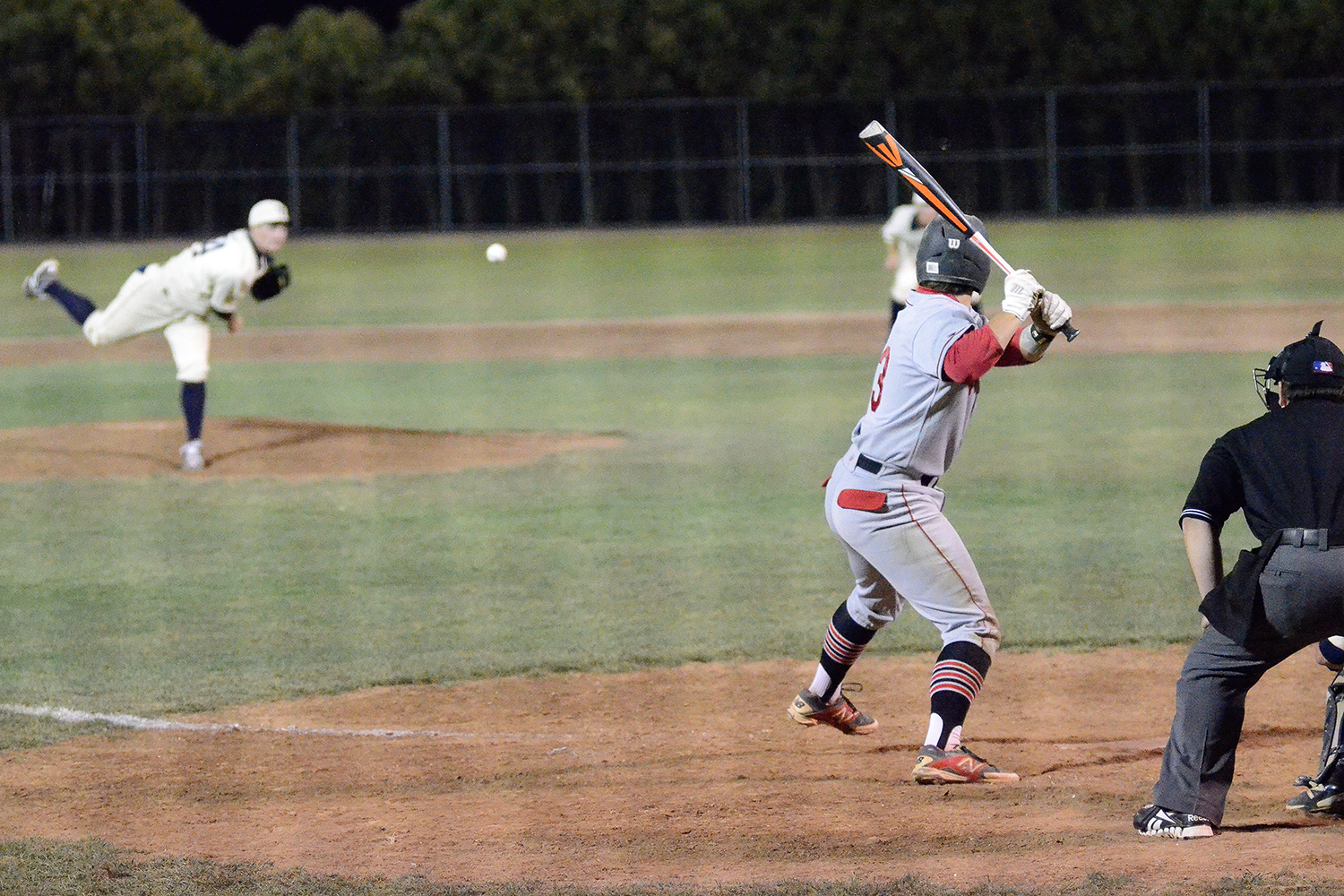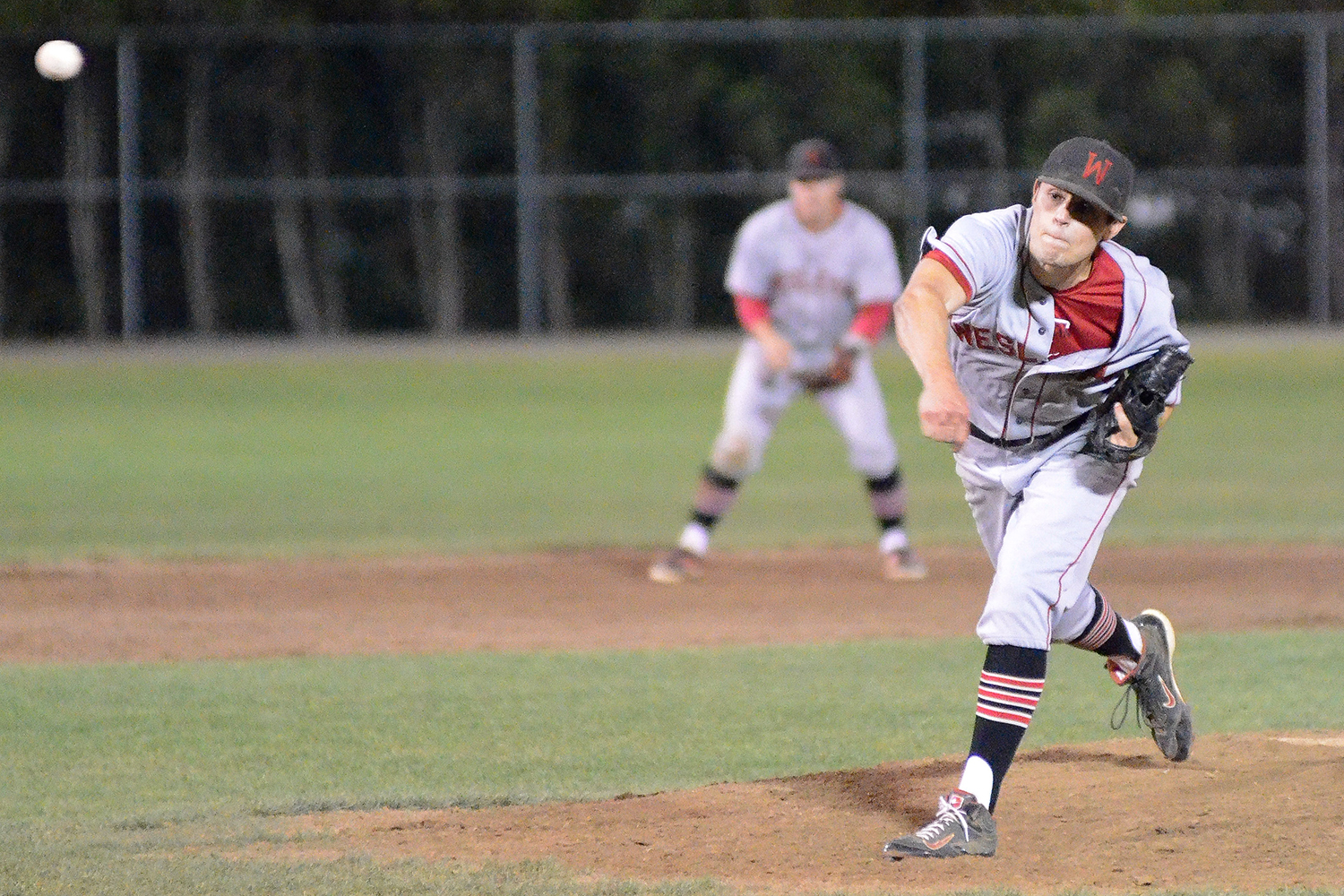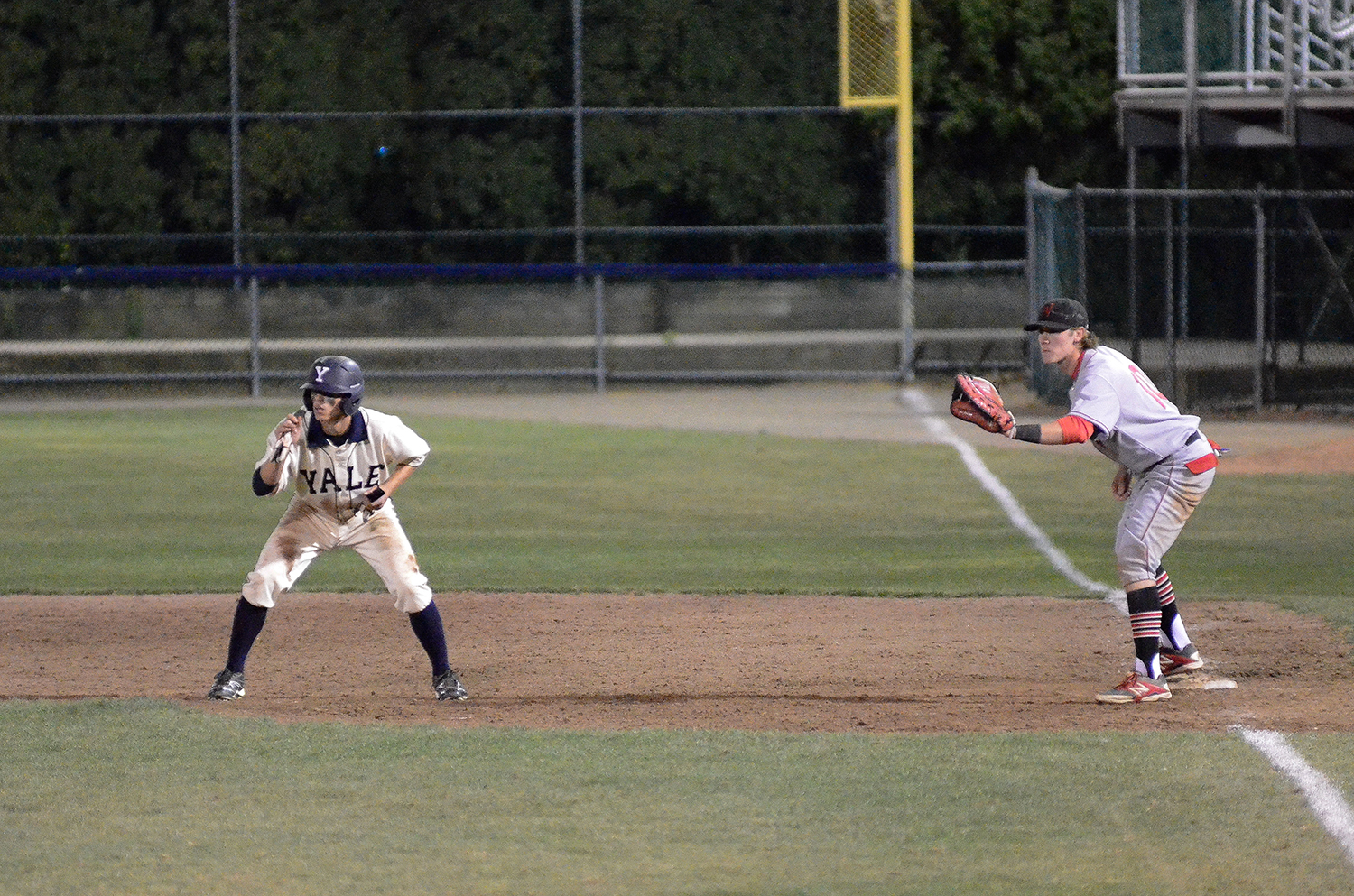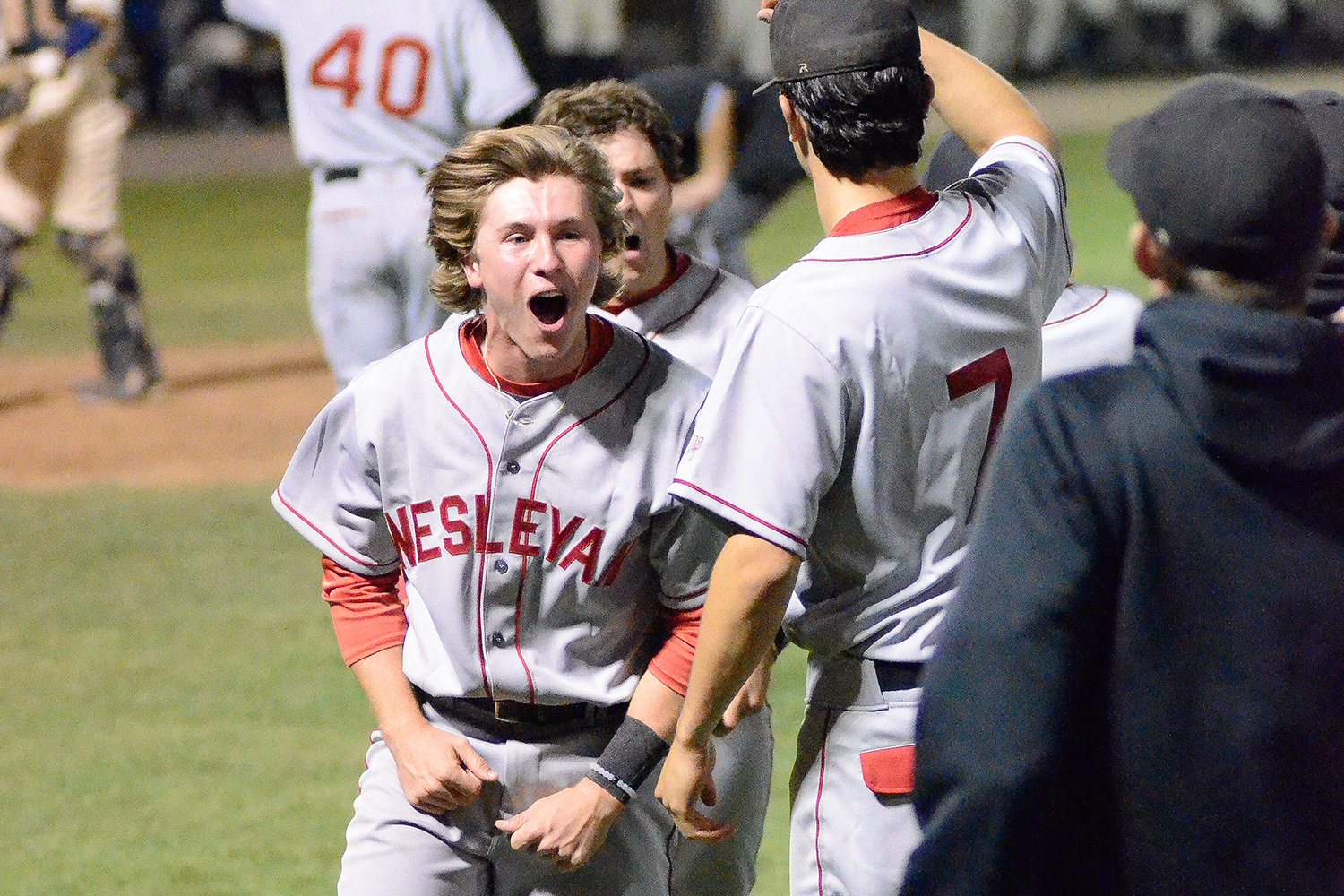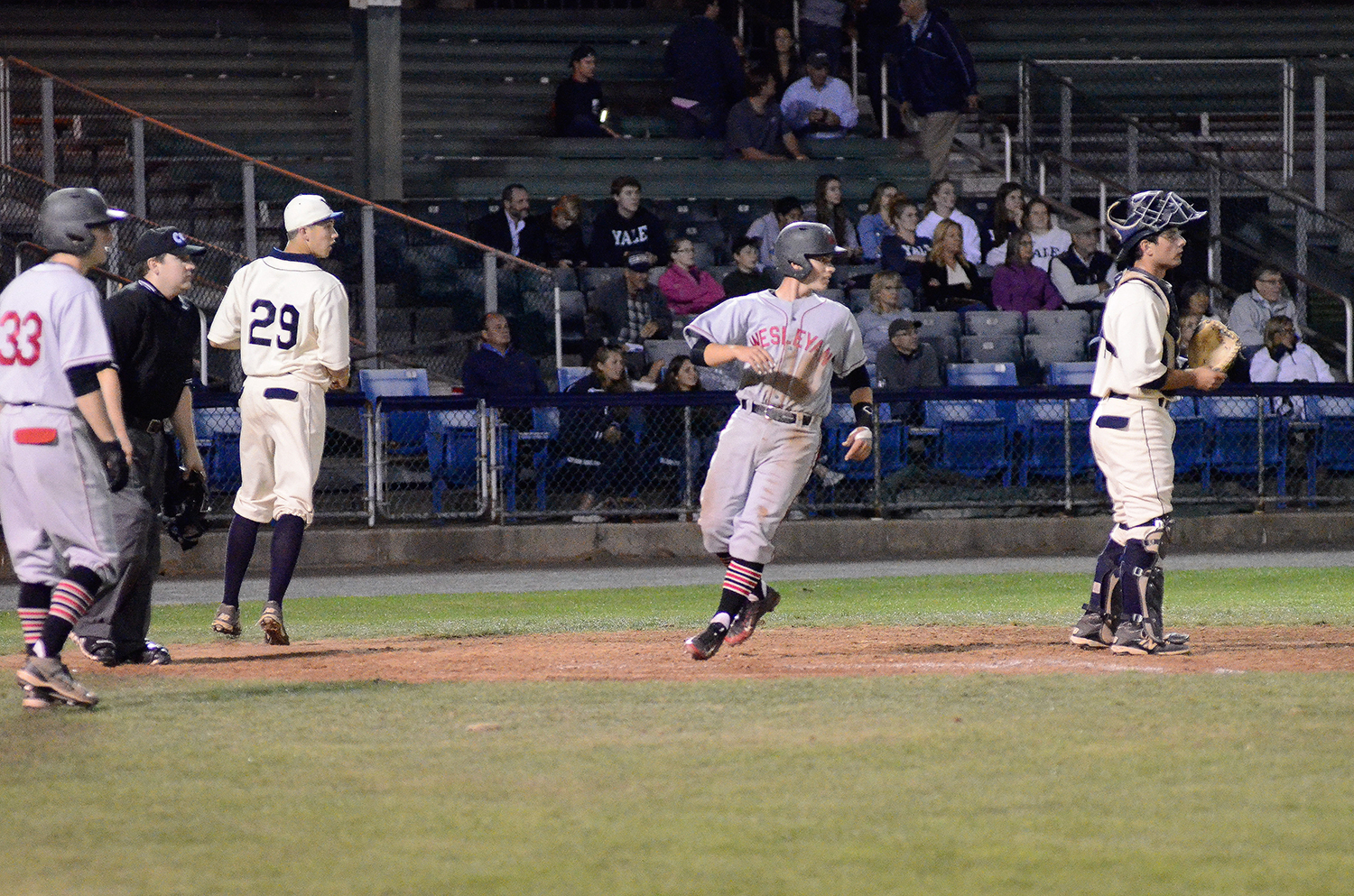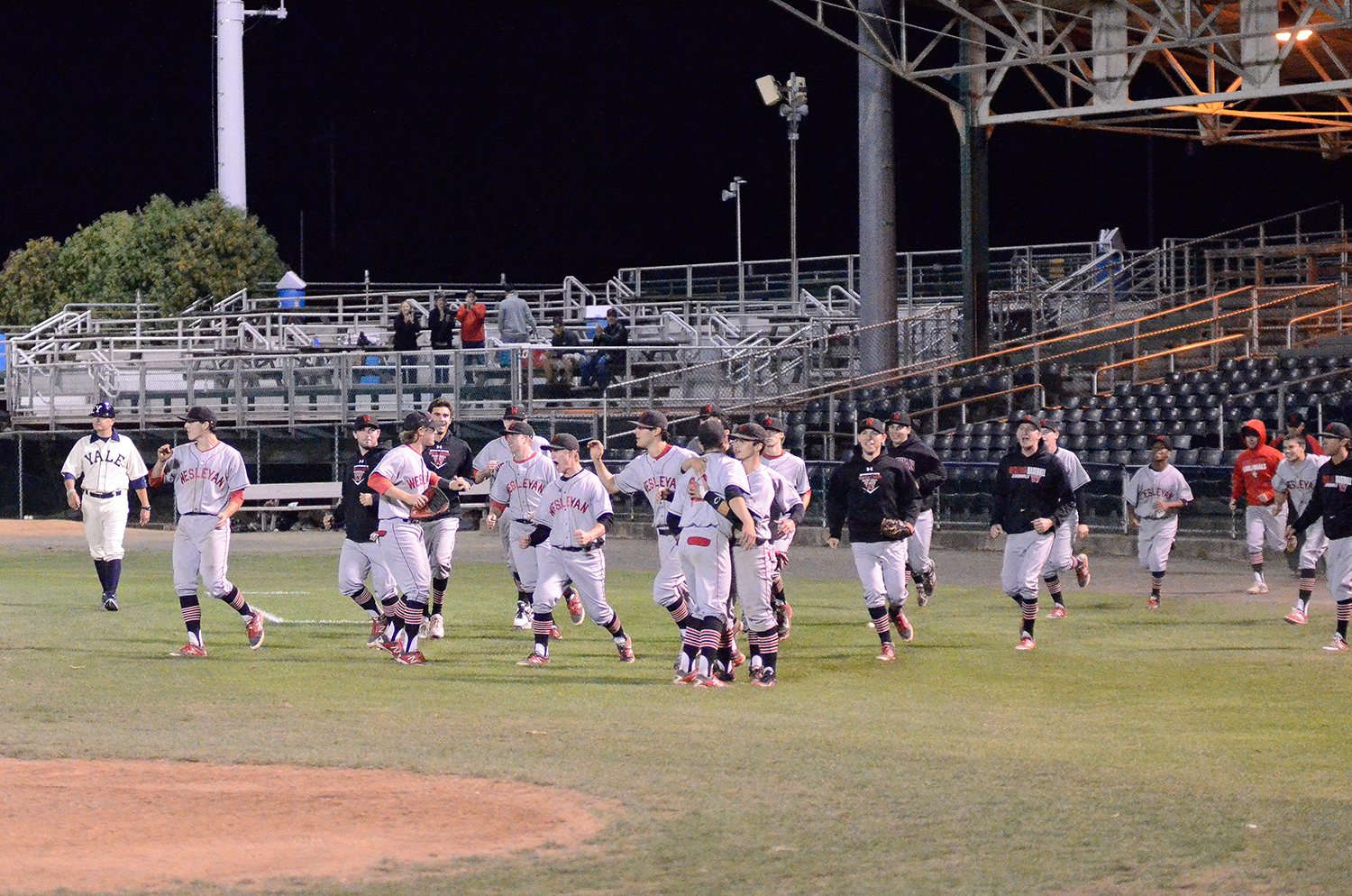 Watch game highlights below: (Video by Nick Vennochi)
[youtube]https://youtu.be/cLNnp2NfjaY[/youtube]