Football Victory, Family Activities during Homecoming/Family Weekend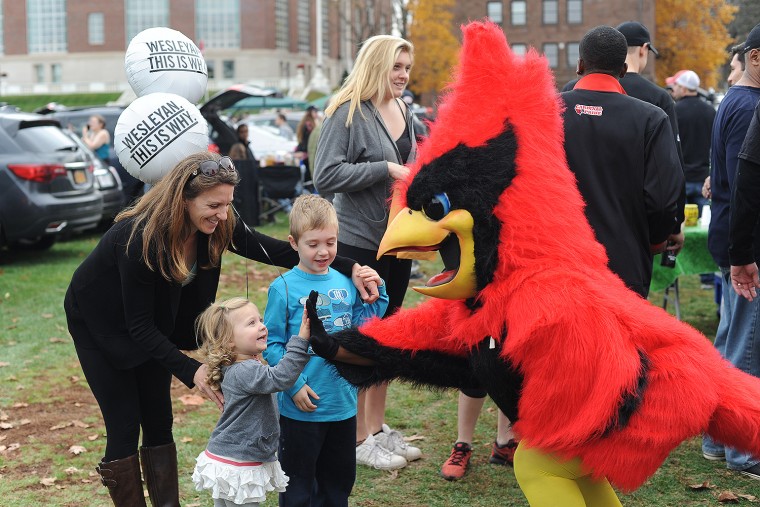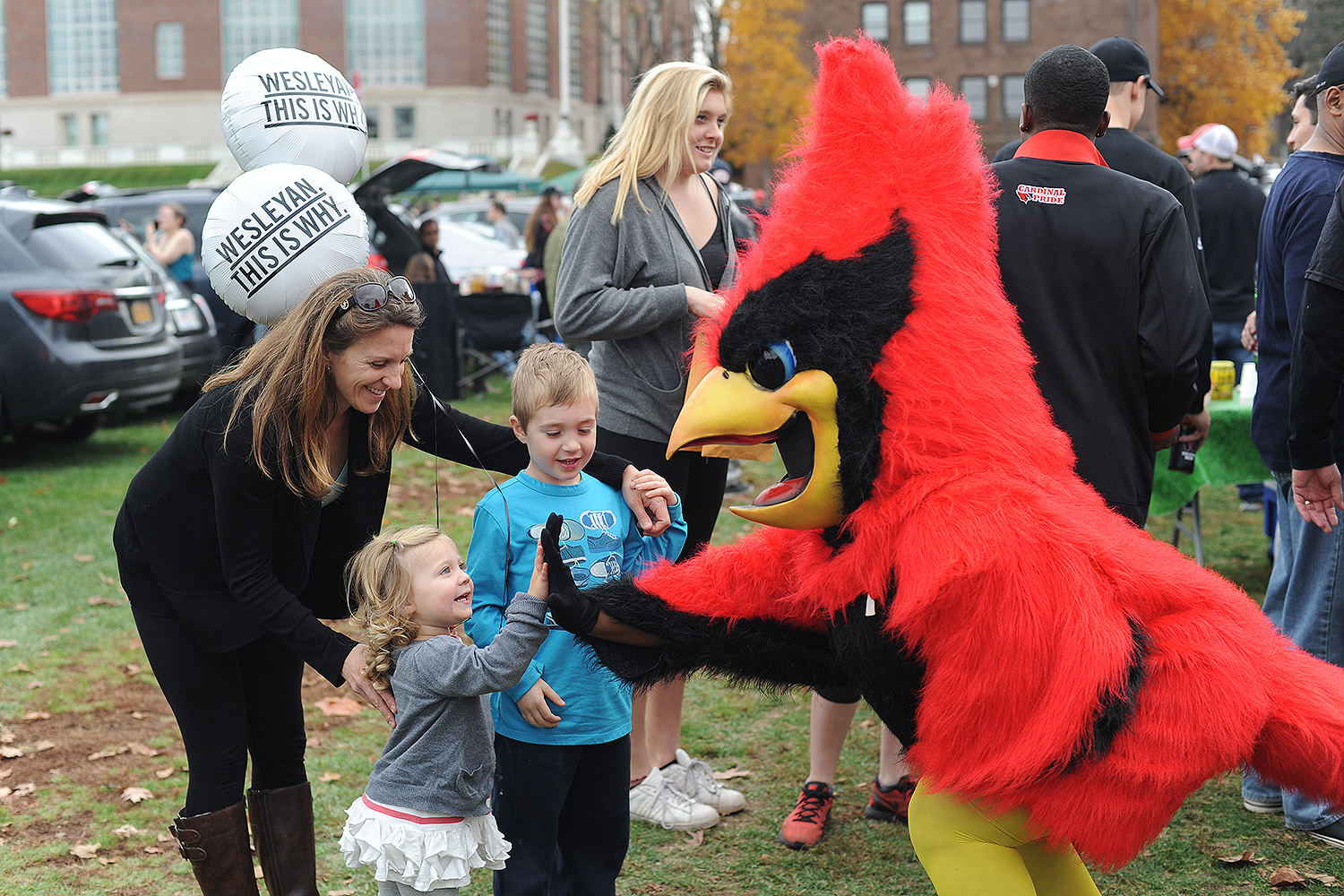 During Homecoming/Family Weekend Nov. 6-8, more than 2,000 family members, alumni and friends visited Wesleyan for a flurry of festivities. Football fans packed Corwin Stadium on Nov. 7 to cheer on the Cardinals as they defeated rival Williams College 27-7 in the annual Homecoming game.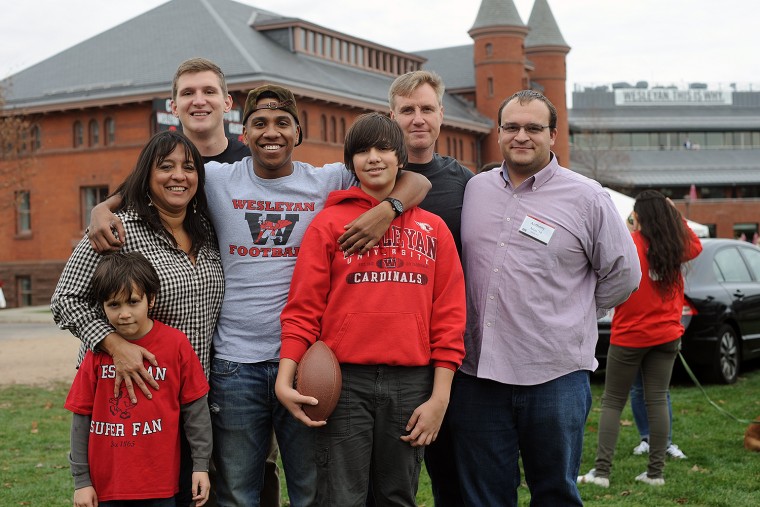 While on campus, alumni and families participated in an array of WESeminars, the annual Homecoming/Family Weekend Dinner, campus and department tours, the 12th annual Schumann Symposium "Where on Earth Are We Going?," a Friends of the Wesleyan Library book sale, a leadership donor reception, art exhibits, a student a cappella concert, a West African Drumming and Dance workshop and much more.
The campus community also celebrated and honored retiring Adjunct Professor of Music Abraham Adzenyah and Wesleyan Alumni Director John Driscoll '62.
In other Homecoming weekend sports highlights, men's soccer defeated Middlebury in penalty kicks on Nov. 7 and advanced to the NESCAC Men's Soccer Championship on Nov. 8. Bowdoin College, however, claimed a 1-0 victory over Wesleyan at Middlebury. Men's soccer finish its season at 8-8-2.
"Homecoming/Family Weekend 2015 was a huge success," said Deana Hutson, director of special events. "Alumni were thrilled to be back on campus while families enjoyed their time sitting in on regularly scheduled classes, attending WESeminars, and learning about Wesleyan culture with their students. This weekend truly celebrates some of the best and most enjoyable aspects of life at Wesleyan."
View photos of the weekend below or in the full Homecoming/Family Weekend photo gallery hosted on Wesleyan Flickr. View a Storify stream of #weshcfw15 social media activity online here.