Wagoner's Book Receives Association for Asian Studies Award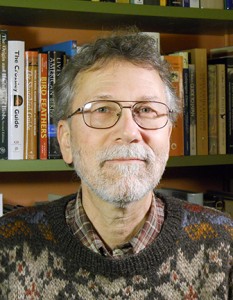 This month, the Association for Asian Studies honored Phillip Wagoner, professor of art history, professor of archaeology, with the Ananda Kentish Coomaraswamy Book Prize.
Wagoner and his co-author Richard Easton received the award for their book, Power, Memory, Architecture: Contested Sites on India's Deccan Plateau, 1300-1600, published by Oxford University Press in 2014. The Ananda Kentish Coomaraswamy Book Prize honors a distinguished work of scholarship in South Asian Studies that promises to define or redefine the understanding of whole subject areas. The book's subject matter must deal with South Asia (India, Pakistan, Nepal, Afghanistan, Sri Lanka, Bangladesh).
Power, Memory, Architecture is the first comprehensive exploration of history and archaeology in the Deccan Plateau. The book integrates socio-cultural history with architecture and archaeology.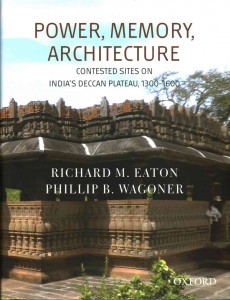 The Association for Asian Studies is a scholarly, non-political, non-profit professional association open to all persons interested in Asia and the study of Asia. With approximately 8,000 members worldwide, representing all the regions and countries of Asia and all academic disciplines, the AAS is the largest organization of its kind.
Through its publications, online resources, regional conferences, and annual conference, the AAS provides its members with a unique and invaluable professional network. Wagoner will receive the prize during the AAS's annual conference in Seattle in early April.