WesPress Publications Win 2 Poetry Awards in 2016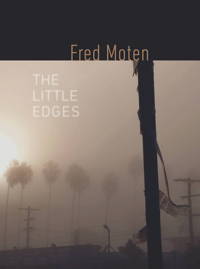 A poetry collection published by Wesleyan University Press was named a Tufts Poetry Awards 2016 Finalist.
The Little Edges, written by Fred Moten, was published by WesPress in 2014. The Little Edges is a collection of poems that extends Moten's experiments in what he calls "shaped prose"—a way of arranging prose in rhythmic blocks, or sometimes shards, in the interest of audio-visual patterning. Shaped prose is a form that works the "little edges" of lyric and discourse, and radiates out into the space between them.
As occasional pieces, many of the poems in the book are the result of a request or commission to comment upon a work of art, or to memorialize a particular moment or person. In Moten's poems, the matter and energy of a singular event or person are transformed by their entrance into the social space that they, in turn, transform.
The Tufts poetry awards are based at Claremont Graduate University. Unlike many literary awards, which are coronations for a successful career or body of work, the Kingsley Tufts Poetry Award was created to both honor the poet and provide the resources that allow artists to continue working towards the pinnacle of their craft.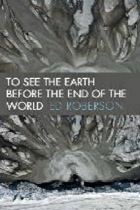 In addition, Ed Roberson, author of To See the Earth Before the End of the World received the 2016 PEN/Voelcker Award for Poetry.
To See the Earth Before the End, published by Wesleyan University Press in 2010, offers 120 of Roberson's new poems, each speaking in his unique voice. Earth and sky, neighborhood life and ancient myths, the art of seeing and the architecture of the imagination are all among the subjects of these poems. Recurring images and ideas construct a complex picture of our world, ourselves, and the manifold connections tying them together. The poems raise large questions about the natural world.
Established by a bequest from Hunce Voelcker, the PEN/Voelcker Award award is given to a poet whose distinguished and growing body of work to date represents a notable and accomplished presence in American literature. The poet honored by the award is one for whom the exceptional promise seen in earlier work has been fulfilled, and who continues to mature with each successive volume of poetry. The award carries a stipend of $5,000.