Remarks for Honorary Degree Recipient Patti Smith (with video)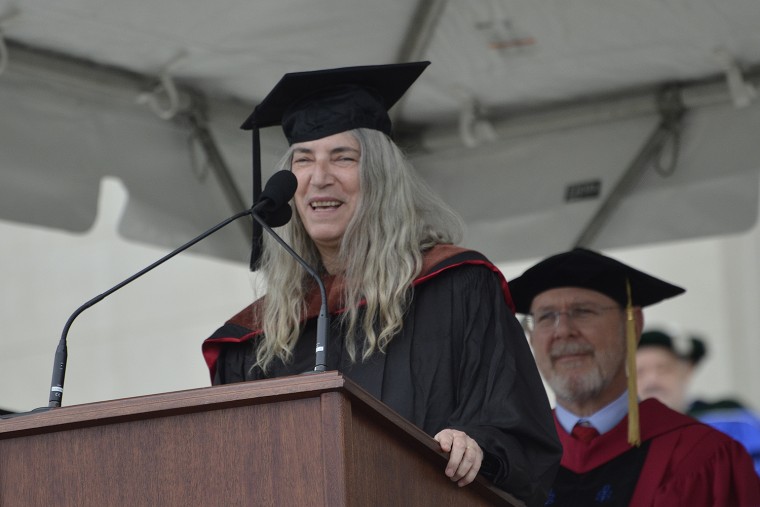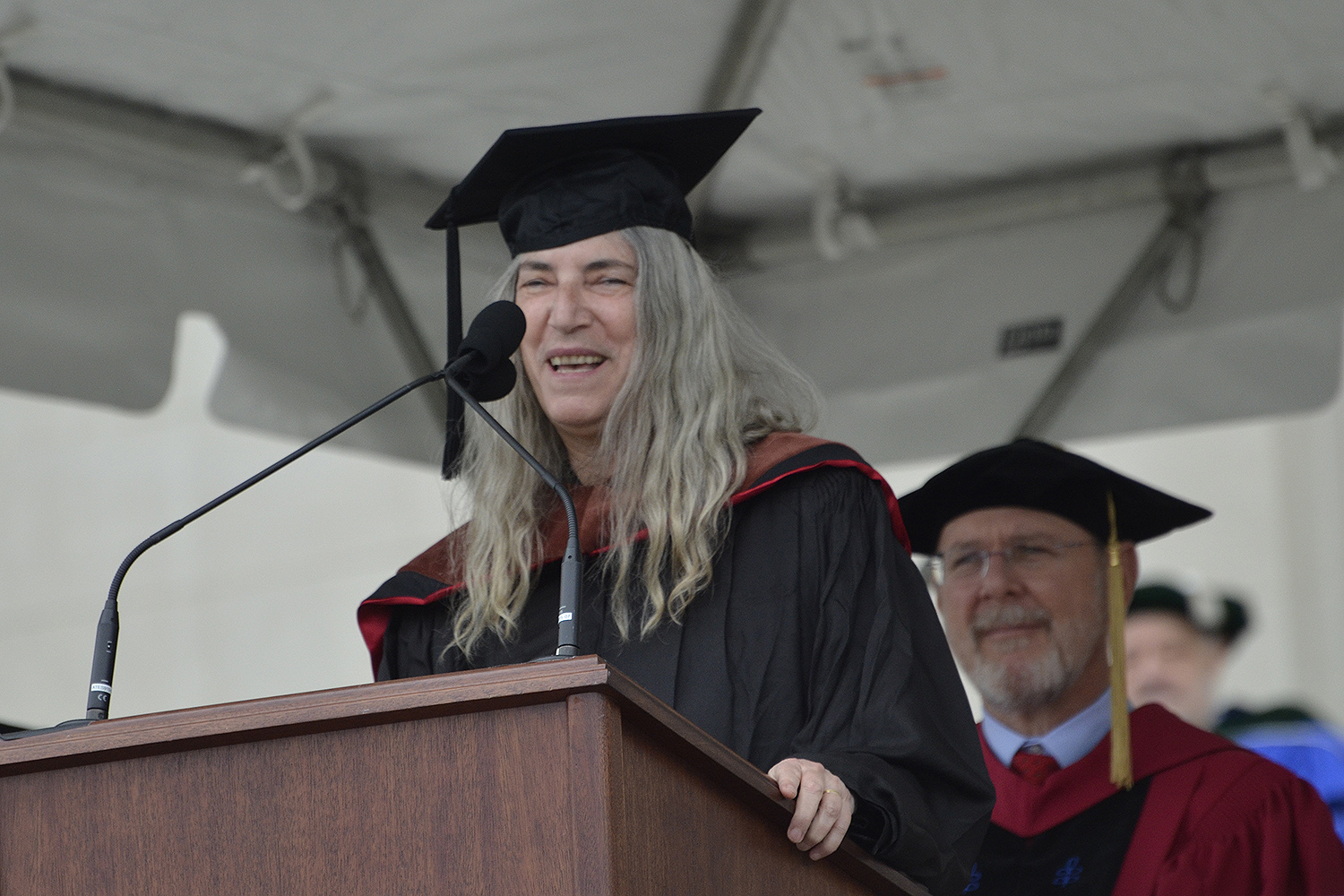 Patti Smith received an honorary degree at Wesleyan's 184th Commencement ceremony. Her remarks are below:
Hello, everybody. Congratulations to all, and to the graduates, of course. You are asked to embrace the joy of this moment. I would like you also to embrace the worst possible moment that you experienced to achieve this moment. That worst moment, the most difficult thing that you went through, is your source of inner strength. When you go out into the world and you have a tough time, you know that you have the power to surmount it. Don't forget that. I salute you all and send this little message:
I was dreaming in my dreaming
Of an aspect bright and fair
And my sleeping, it was broken
But my dream it lingered near
In the form of shining valleys
Where the pure air rarified
And my senses newly opened
And I awakened to the cry
That the people have the power,
the people have the power.
And where there where deserts,
I saw fountains and like cream the waters rise
and we strolled there together
with none to laugh or criticize.
And the leopard and the lamb
lay together truly bound
I was hoping in my hoping
to recall what I had found
I was dreaming in my dreaming
God knows a purer view
But as I surrender to my sleeping
I commit my dream to you
That the people have the power
to redeem the work of fools.
Upon the meek the graces shower
It's decreed the people rule.
And I believe that everything we dream
can come to pass
Through our union we can turn the world around
We can turn the earth's revolution.
For the people have the power,
The people of the power.
Graduates, you are the future, and the future is now.
Congratulations.
Thank you.