Usdan '80, P'15, P'18, P'18 Honored with Baldwin Medal for Outstanding Service to Wesleyan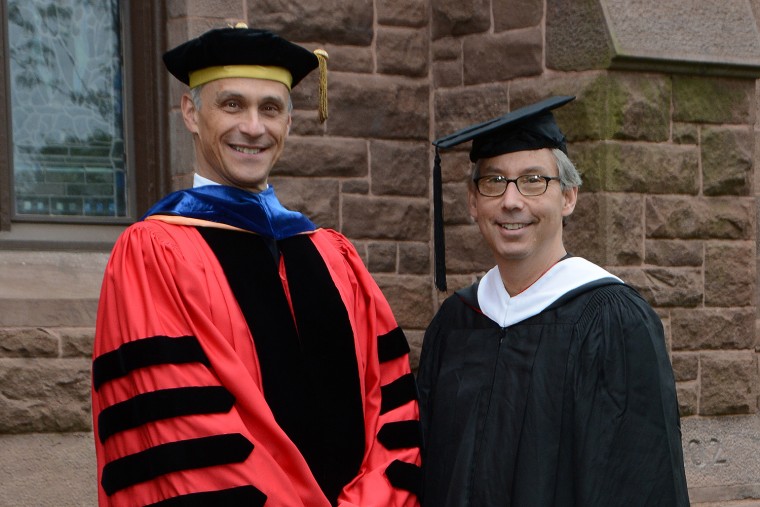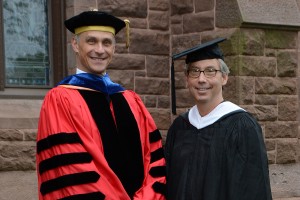 During the 184th Commencement Ceremony, John Lemberg Usdan '80, P'15, P'18, P'18 was honored with the Raymond E. Baldwin Medal. The award was presented by Joshua Boger '73, P'06, P'09, chair of the Wesleyan University Board of Trustees.
The Baldwin Medal, which pays tribute to the late Judge Raymond E. Baldwin of the class of 1916, is the highest honor of the Alumni Association, recognizing outstanding service to Wesleyan.
John Lemberg Usdan is president of Midwood, a New York-based real estate investment and development firm. Usdan also is president of the Lemberg Foundation.
Usdan's remarkable record of service to the Wesleyan community over more than three decades has included 12 years as a trustee as well as serving as chair of the THIS IS WHY campaign—the most successful fundraising effort in Wesleyan's history. He is one of Wesleyan's greatest ambassadors, engaging scores of alumni and parents in the life of the University.
While serving alma mater, Usdan has led by example. He and his brother, Adam '83, established the Samuel Lemberg Scholarship Fund in memory of their grandfather to support middle-income students. John and Adam also made the lead gift to construct the university center, which Wesleyan proudly named the Suzanne Lemberg Usdan University Center in honor of their mother and in recognition of their extraordinary service to the University.
John Usdan and his wife, Eva Colin Usdan, have three sons: Samuel, Wesleyan class of 2015, Joshua, Wesleyan class of 2018, and Simon, Wesleyan class of 2018.