Sociologist Smith '60: What the Stock Market Teaches Us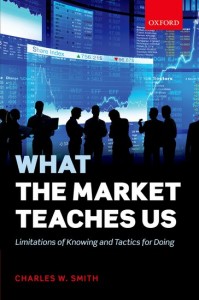 Charles W. Smith '60, professor of sociology emeritus at Queens College, City University of New York, spoke to News @ Wesleyan about his latest book, What the Market Teaches Us: Limitations of Knowing and Tactics for Doing (Oxford University Press, 2015).
Q: I was surprised to note that you are a sociologist, not an economist. How, then, did this lead you to studying the stock market?
Charles W. Smith: The sociology of knowledge—how do people make sense of the world—has been my intellectual pursuit for the past 50 years? We create narratives, not only in our minds, but also in out communities. The stock market is a perfect venue to study the ways that we make sense of what happens around us..
Q. Were you surprised by the stock market crash of 2008?
CWS: Market crashes are part of the market. Knowing when they will occur, however, is another thing. The market is subject to so many different forces that you never know when it will happen or how large it will be. That is one of the major lessons that the market teaches us.n.
Q: In light of this, how should we navigate the market?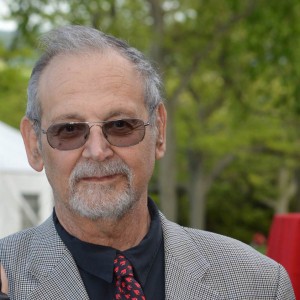 CWS: In part III of the book, I examine some of the major tactics for doing just that. The key is to know how to "act sensibly" rather than trying to "make sense" of what is happening. Market accounts and predictions have their uses, but as any successful trader knows when the market becomes turbulent you need to know what actions to take and this requires grasping what is going on. In the book I compare it to kayaking and surgery— things will happen and you have to respond in the moment to what is happening.
Q: So what does the market teach us?
CWS: It teaches us that elegant market theories and narratives have their functions – without them there would be no market, but they can't manage the  contingencies and fluctuations of the market. Much the same can be said of grand accounts in general. Human societies are grounded in what we accept as sensible accounts, but that doesn't mean that they are factually correct. This explains why ideologies prove to be so dangerous. For me this is the most important lesson that the market teaches us. In this sense I like to think of the market as being supportive of critical and pragmatic thinking along the lines promoted by Wesleyan.
Q: Could you give a more detailed description of what you see to be such critical and pragmatic thinking?"
CWS: Freeing ourselves from ideologies by contrasting how we actually experience concrete practices and events as they unfold—rather than simply accepting and acting upon what established accounts would dictate.