Mellon Mays Fellows Generate Research Topics during 6-Week Summer Program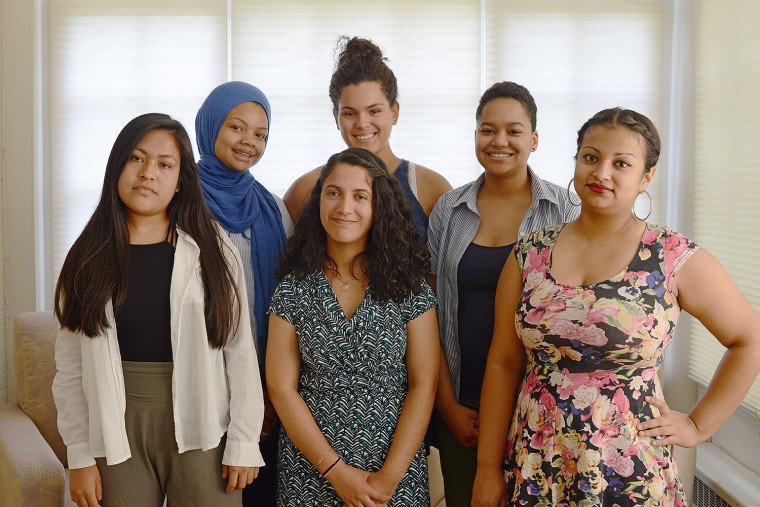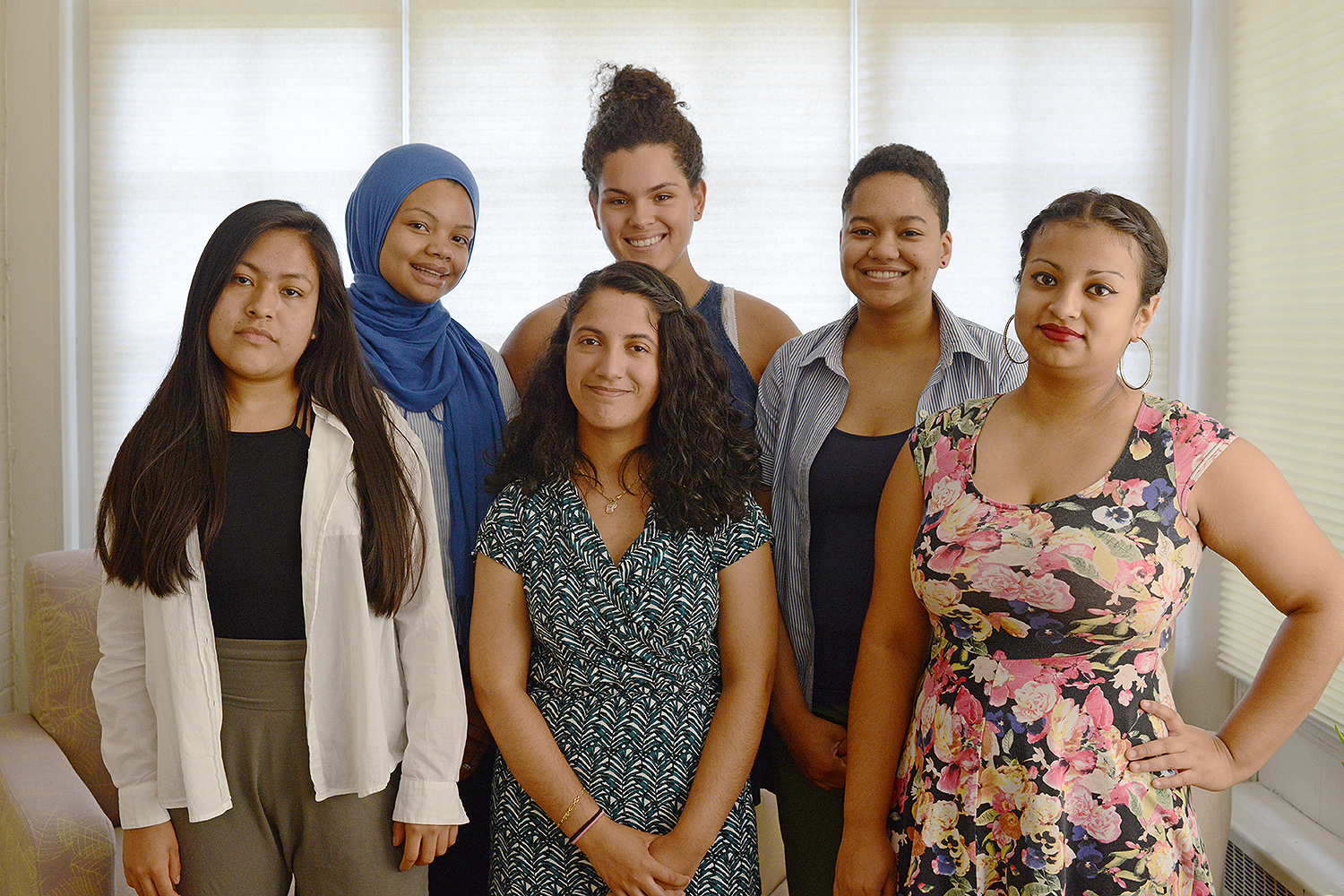 For six weeks this summer, 11 Mellon Mays Undergraduate Fellows received an intensive introduction to graduate school expectations while developing a research topic to pursue during their time in college.
On July 28, the students, who hail from Wesleyan (6) and Queens College (5), offered brief project presentations at the Center for African American Studies.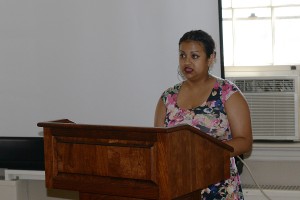 The fundamental objective of the Mellon Mays Undergraduate Fellowship (MMUF) Program is to increase the number of minority students, and others with a demonstrated commitment to eradicating racial disparities, who will pursue PhDs in core fields in the arts and sciences. The program aims to reduce over time the serious underrepresentation on faculties of individuals from certain minority groups, as well as to address the attendant educational consequences of these disparities.
Wesleyan fellows, their majors and research topics include: Paige Hutton '18 (American studies),"White Skin, Black Masks: The Appropriation of Black Womanhood by White Gay Men;" Iryelis Lopez '17 (American studies), "Committing to Difference? Performing Diversity at the Neoliberal University;" Delia Tapia '18 (American studies), "Historicizing and Combating Colonial Threats to Community and Survival in Harlem;" Aura Ochoa '17 (American studies and chemistry), "Deconstructing 'Humanness': Understanding and Rehistoricizing the Exploitation and Erasure of Women of Color in Science and Medicine in the United States;" Alicia Strong '18 (religion and government), "Blurred Lines: The Politics of Islamic Identity in Postwar Kosovo;" and Aleyda Robles '18 (American studies), "From the Salvadoran Civil War to the Refugee Crisis: Can there be U.S. accountability and reparations for El Salvador."
The Office for Equity and Inclusion oversees the Mellon Mays Undergraduate Fellowship program. Demetrius Eudell, professor of history, is the MMUF faculty coordinator and Teshia Levy-Grant, interim dean for equity and inclusion, is the program's administrative coordinator. Krishna Winston, the Marcus L. Taft Professor of German Language and Literature, co-coordinated the program this summer.
Under the tutelage of Melissa Rosario '05, visiting assistant professor of anthropology, and Joseph Fitzpatrick, visiting assistant professor of letters, the fellows learned how to read scholarly texts, identify their own and others' research questions, develop literature reviews, write prospectuses, present and defend critiques of scholars' works, engage in assessments of each other's writing, edit their own writing, and begin to think of themselves as contributors to the scholarly discourses in their chosen fields of study.
During the six-week program, the fellows also visited the Wesleyan's Special Collections and Archives and the Davison Art Center to explore the rewards of working with rare and primary materials; they've enjoyed dinners with faculty at local restaurants; they've participated in weekly field trips and a workshop on the Graduate Record Examination at Williams; and they've attended a workshop on managing finances.
In addition to the intensive summer program, fellows receive mentoring by at least one faculty member, attend regular cohort meetings and scholarly conferences, receive support for graduate-school applications and conduct independent research.