Wesleyan to Open Bookstore on Middletown's Main Street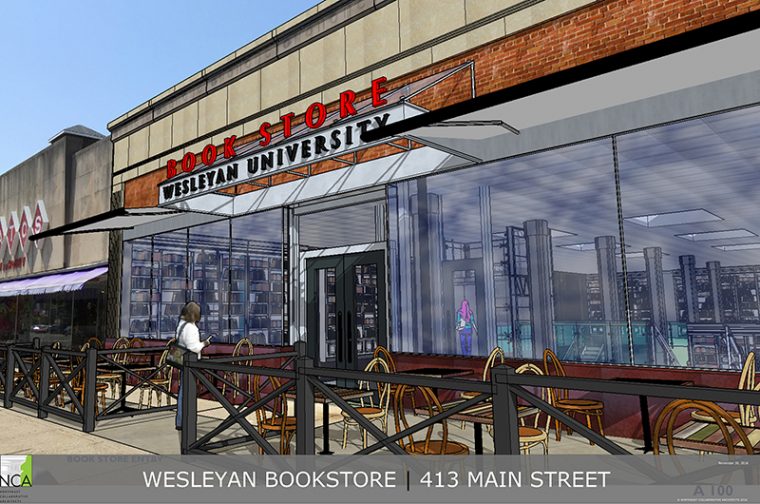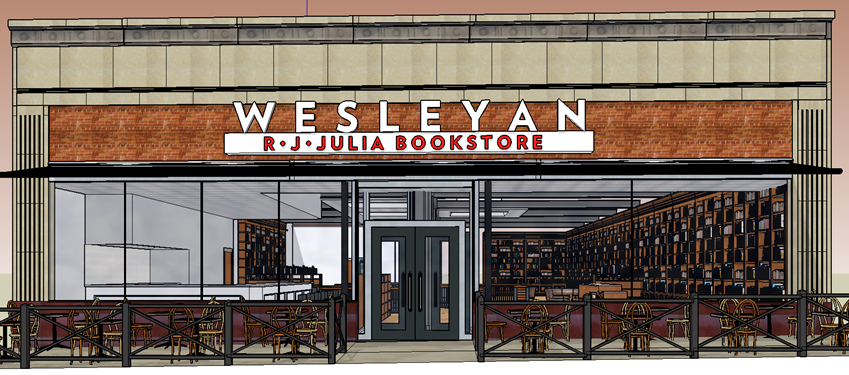 A new university bookstore will open in late spring on Main Street in Middletown and will be operated by RJ Julia Booksellers, the nationally known independent bookstore in Madison, Conn.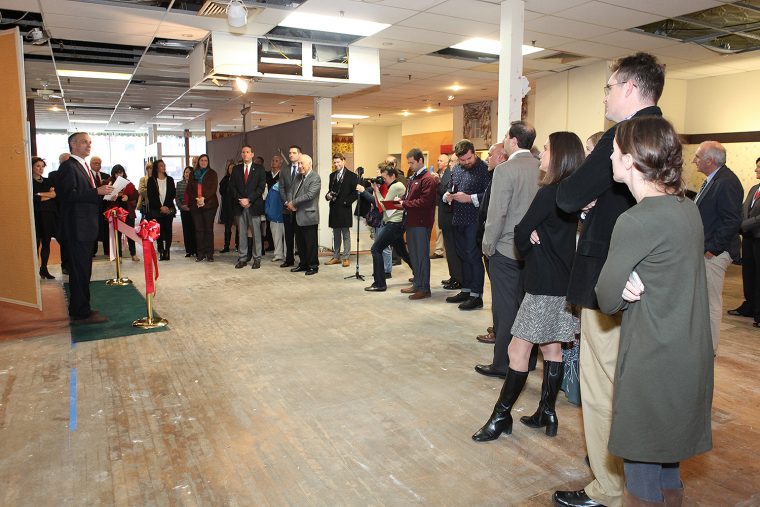 The new bookstore will be located at 413 Main Street, near the intersection of Washington Street, and is expected to contribute significantly to Middletown's thriving downtown. Popular restaurants, Kidcity Children's Museum, and retail outlets are nearby.

The 12,000-square-foot space will be renovated with an open concourse design. Work will begin in December and the opening is planned for late spring of 2017.
"We're committed to strengthening the ties between campus and Main Street," said Wesleyan President Michael Roth. "Relocating Wesleyan's bookstore is a major step in the direction, and I am so delighted that R.J. Julia Booksellers, with their phenomenal reputation, will be our partner in this effort."
During previous discussions about moving the bookstore, Wesleyan community members had advocated a Main Street location and urged that the university avoid using a national chain to run it. The new location responds to those concerns and will be a vibrant place for special events, as well as ongoing business. It will improve first impressions for prospective students and families. Also, the new location will create more connections between campus and Main Street by giving students, faculty, and staff reasons to go downtown to take advantage of a new cultural hub.
During textbook buying periods, Wesleyan will provide additional shuttle service to the new bookstore.
Opened 26 years ago as an independent bookstore, RJ Julia hosts more than 300 events each year in Madison and has won several major awards. Among those are Publishers Weekly Bookseller of the Year, Lucile Pannell award for bookselling excellence, and Connecticut Magazine Best Bookstore.
"It is both rare and exciting to see a community come together the way Wesleyan, the City of Middletown, and the Middlesex Chamber of Commerce have," said Roxanne Coady, CEO and founder of RJ Julia Booksellers. "Their commitment to creating a bookstore that serves the college and the people of Greater Middletown is inspiring to us. Together we can create the kind of bookstore that will be the new standard for a college bookstore that is an integral, active member of its town. We will bring our 30 years of experience as knowledgeable booksellers to create a vibrant author series and a place for discovery, enlightenment, entertainment, and contemplation. We are honored to be part of this exciting partnership."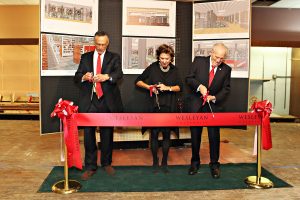 City officials first approached the Wesleyan administration with the mutually beneficial idea of locating the bookstore on Main Street. This is not the first time the university and the City of Middletown have partnered together. Other projects have included helping to establish the Inn at Middletown and launching the Green Street Teaching and Learning Center.
"The new Wesleyan bookstore will be a transformative development for downtown Middletown and for the city as a whole, said Dan Drew, mayor of Middletown. "We are thrilled to be working on this project with the university, which is contributing so much to the vitality of our community, and we look forward to the success of this project."
The move from Broad Street to Main Street will also benefit the other stores and businesses downtown. Larry McHugh, president of the Middlesex Chamber of Commerce said, "We are really happy about the move of the Wesleyan bookstore to Main Street. RJ Julia is a premier bookstore, which also adds to this excitement. This partnership will create another destination to our bustling Main Street and a big thanks goes to President Michael Roth and his team."
Additional drawings of the proposed bookstore are below: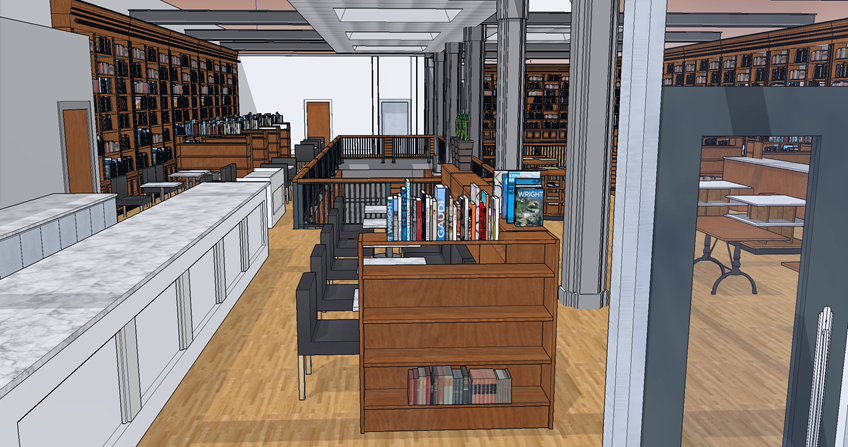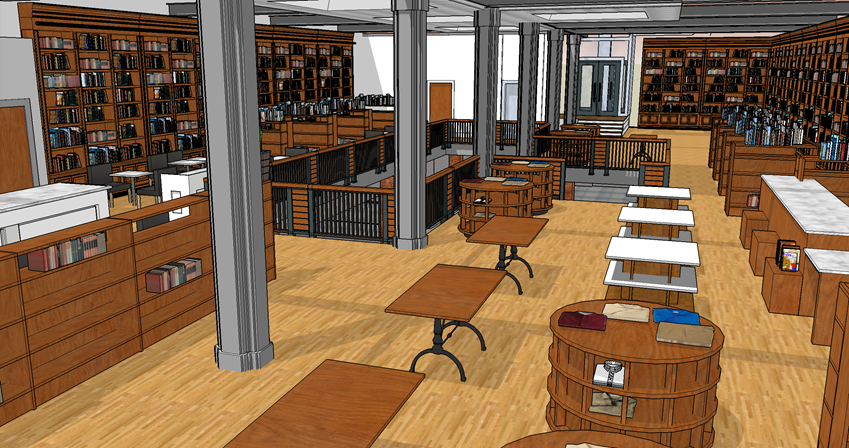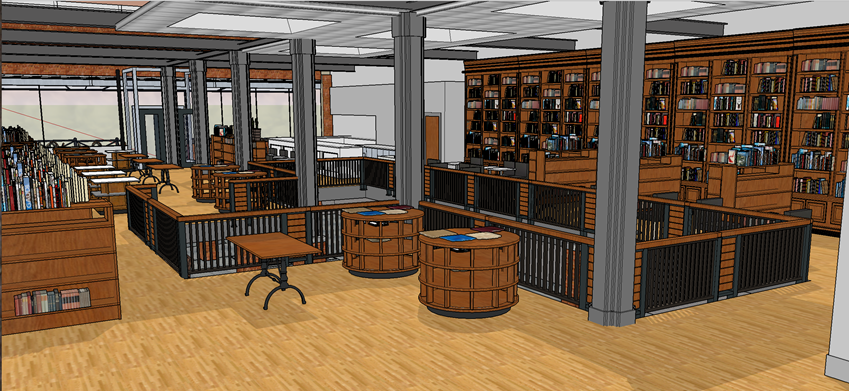 More photos of the ribbon-cutting ceremony event are below: