Coach Kenny Inducted into Middletown Sports Hall of Fame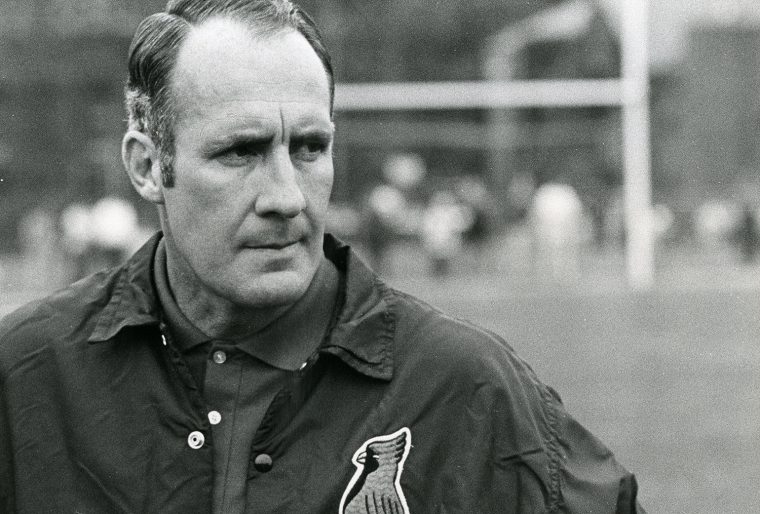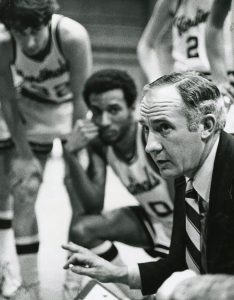 Former men's head basketball coach Herb Kenny will be inducted to the Middletown Sports Hall of Fame on Jan. 26.
The Middletown Sports Hall of Fame and Museum was created to honor the numerous outstanding athletes and other sports-minded individuals, and to preserve the deep and rich history of sports in the life of the City of Middletown.
Kenny, an adjunct professor of physical education, emeritus, coached the Cardinals from 1968-1995 and ended his career with a 312-280 record.
Kenny was known for his intense coaching style and intricate offenses. To honor Kenny for his 27 years of coaching, Wesleyan annually holds a Herb Kenny Tournament.
He was president of the National Association of Basketball Coaches in 1992-93 and last year was chairman of the NABC's Division III committee and a member of its committee on academics. He is on the board of directors of the Naismith Basketball Hall of Fame in Springfield.
A resident of Meriden, Kenny came to Wesleyan as freshman coach in 1964 after coaching basketball, baseball and football at Platt High School-Meriden. He has served on the board of directors of the Meriden Boys Club.
Kenny is a 1955 graduate of St. Bonaventure. In 1964, he received a master's degree in physical education from the University of Connecticut.
Kenny will join Wesleyan's Mike Whalen, director of athletics, and John Biddiscombe, the former director of athletics, on the Middletown Sports Hall of Fame roster.
The 24th Annual Middletown Sports Hall of Fame Induction Dinner will be held at 5:30 p.m. Jan. 26 at the Radisson Hotel in Cromwell, Conn. Tickets are $50 a person and $15 for children 12 and under. For tickets, call 860-347-6924.