Men's Hockey Drafts 9-Year-Old Connor from Team IMPACT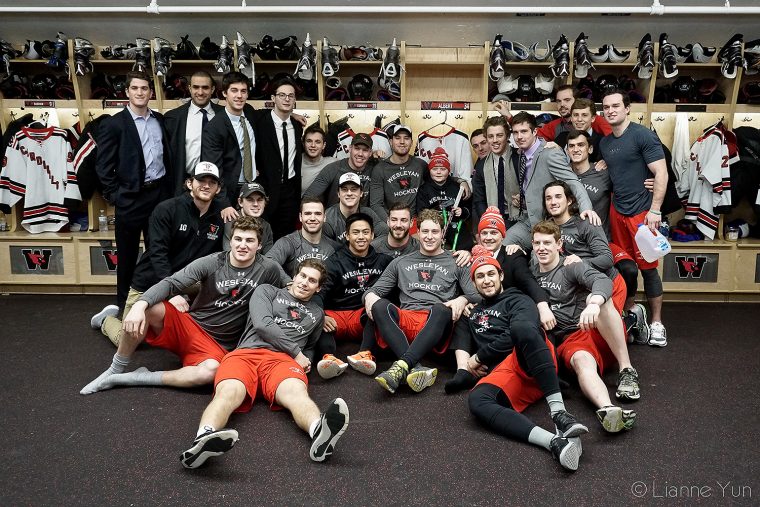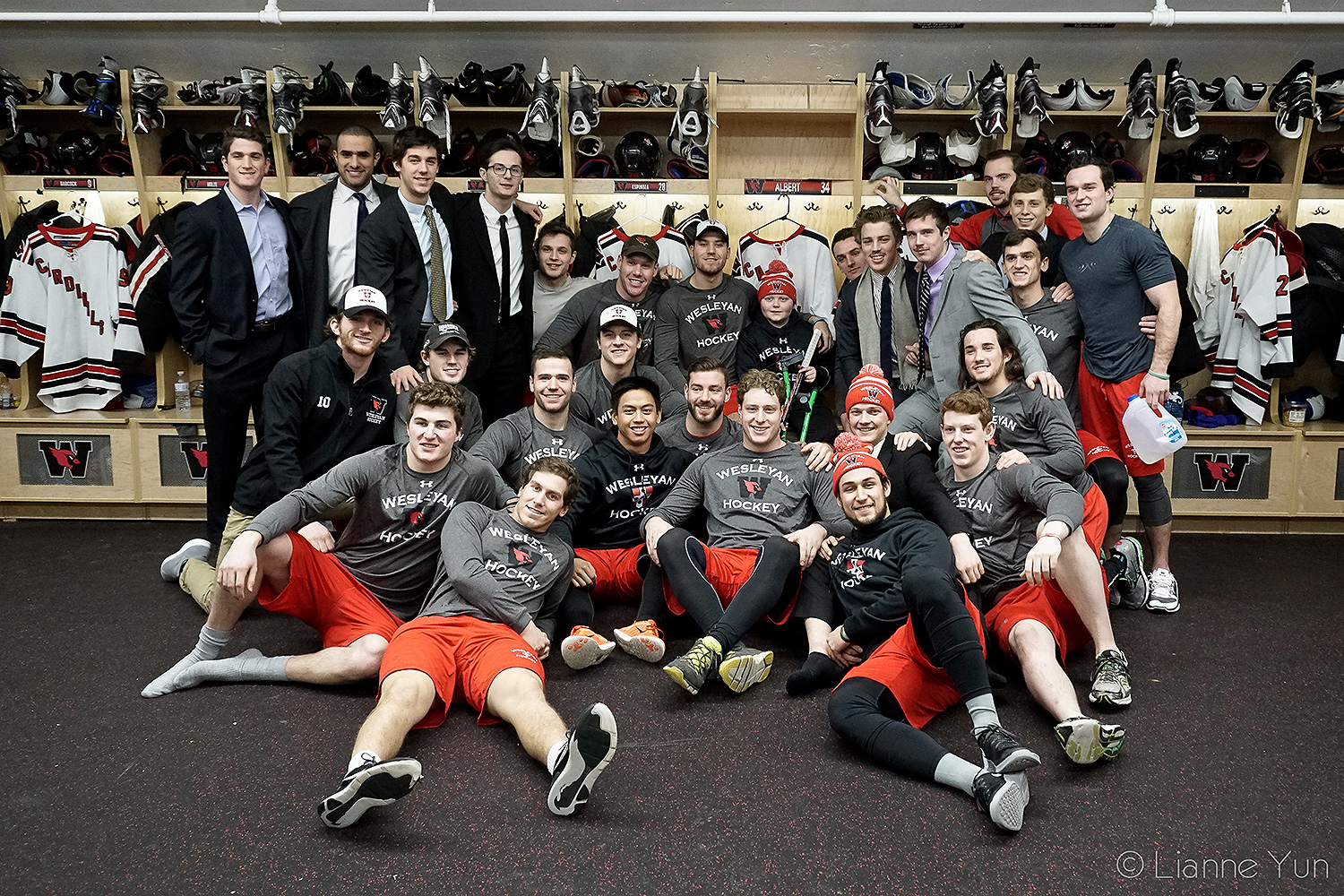 On Jan. 20, the Wesleyan men's ice hockey team welcomed its newest member to the team, 9-year-old Connor Albert from Team IMPACT.
In April 2016, Connor was diagnosed with Osteosarcoma, a type of cancer that starts in the bones. The issues, however, started in January 2016 when a small limp continued to get worse. One day, while playing basketball, Connor fell on his hip and the pain increased drastically. Doctors found a tumor in his hip, which they thought was benign, until four different biopsies concluded it was bone cancer. He underwent hip replacement surgery in the fall and is still recovering from it, and is doing very well. He uses a walker or crutches to get around, and has chemo treatments that are week long stays in the hospital. He is also doing regular physical therapy.
Partnering with Team IMPACT, whose focus is to improve the quality of life for children facing life-threatening and chronic illnesses through the power of team, the Cardinals made Connor apart of theirs this month.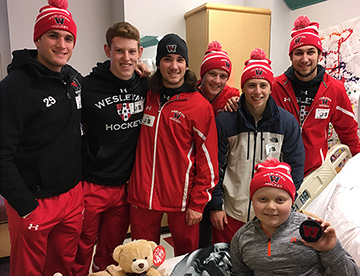 Prior to his arrival on campus, several members of the team visited Connor in the hospital. Among those were the leadership group consisting of Rob Harbison '17, Marty Rubin '18, Luke Babcock '19, George Blinick '19 Vince Lima '19 and Matt Horton '20.
"It means so much to our team to be able to brighten the life of a real warrior like Connor," Rubin said. "He is constantly teaching us how to remain positive in the face of adversity, which as a NESCAC team recently finding our own success, that lesson has been an overwhelmingly helpful reminder.
Connor also reminds us to remain united because we play for something larger than ourselves. I would argue he is teaching us more than we are even teaching him, that's how great of a kid he is."
On Jan. 20, Head Coach Chris Potter and the team welcomed Connor to the locker room where he received a contract, a Wesleyan jersey, a hockey stick signed by the team, and a locker stall with his name on it as he was officially welcomed to the squad prior to the Cardinals' game against Connecticut College.
Additional photos of the event are below: (Photos by Lianne Yun '18)