Alumnae Participate in Networking Event for Women Student-Athletes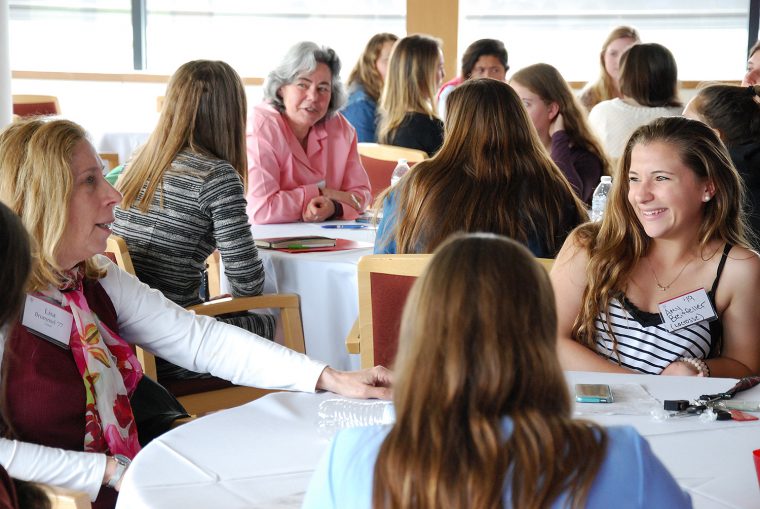 The mission of the Athletics Advantage (A+) Program is to grow, connect and develop a diverse network of alumni leaders online and through campus programs and events that will inspire, connect and prepare student-athletes for post-Wes life.
On May 7, 20 alumnae returned to campus to participate in a speed networking event for women student-athletes in various stages of their post-Wes journey.
They included: Blair Ingraham '14; Alicia White '15; Glenn Hartman-Mattson '14; Andrea Balkan '86; Vanessa Block '15; Michele Drossner '14; Erin Reding Glaser '06; Fran Rivkin '78; Lottie Barton '16; Corinne Rivard '16; Lisa Brummel '77; Nicole Butterfield; '90; Marisa Graziano P'19; Cindy Nye '87; Meg Dunham Dempsey '85, P'19; and Rebecca Hall '04.
Learn more about the A+ online network. (Photos by Gabe Hurlock '20)