Elion '15, Mitchell '15 of the Overcoats Release Album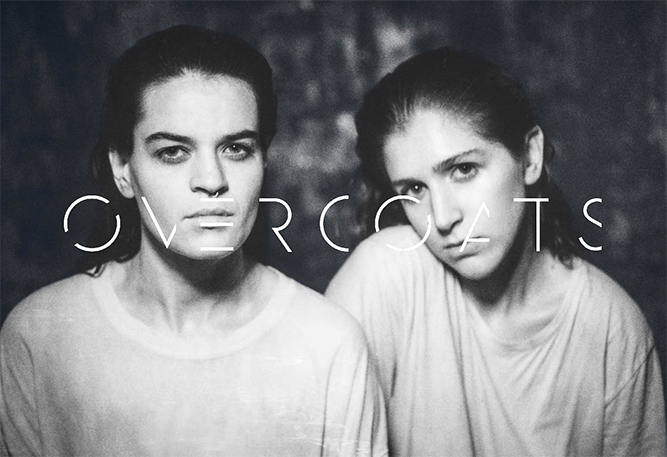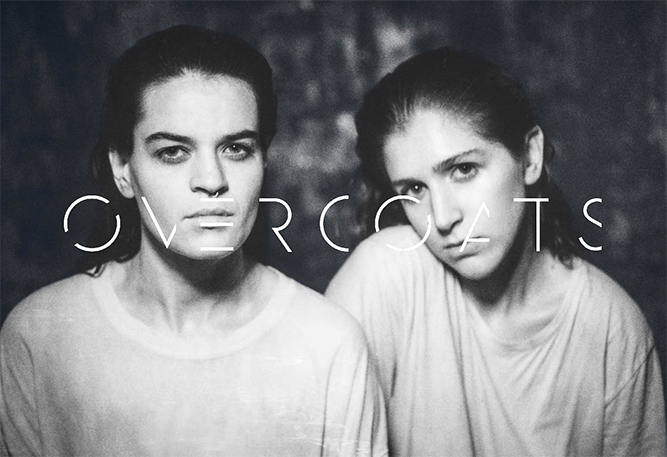 Only two years out of Wesleyan where they met, Hana Elion '15 and JJ Mitchell '15, the duo who are Overcoats, have enjoyed several markers of success this spring. While both Elion and Mitchell describe the formation of the band as something that "just sort of happened," Elion adds that a career in music seemed like "a faraway dream that I didn't expect to happen in reality." But it is.
Their debut album, Young, released on April 21, 2017, is what they consider work-in-progress since their graduation, The title, they say, reflects the album's emotional content: the confusion and wonder of the recent college graduate. The out-in-front vulnerability has a purpose: "By sharing these feelings through music,  it will make you stronger: you can create a community and connection around these hard feelings, which everyone has but doesn't talk about." One of the issues that Young explores is the newfound adult perspective on childhood— rediscovering the significance of "the tough love that our fathers would give us," as well as  "what our mothers went through, as we come into the world as women and experience what it means to be an adult."
In Young, the two connect the personal nature of their lyrics with different musical influences than they'd previous explored—from folk-like harmonies to pop and synth beats—allowing Overcoats an expanded vocabulary in which to reach their audience. "A good dance beat makes you heal faster," is how they describe the eureka moment of embracing mainstream instruments in pop music.
In an earlier highlight this spring, National Public Radio invited them to give a Tiny Desk Concert, the intimate video concerts that are recorded live at the desk of "All Songs Considered" host Bob Boilen. "To actually do a Tiny Desk Concert and sing the music we had written and be totally ourselves—It's something we will never forget," says Mitchell.
On tour across the United States, with several venues in Canada this summer, the Overcoats say that the nomadic life of a musician has required them "to find a home in each other on the stage." Now, with the release of Young. Overcoats offers their fans the opportunity to share in the sound of this home that Elion and Mitchell have created for each other, through the journey of their music.