Riker '14 Presents Musical Comedy at Summerfest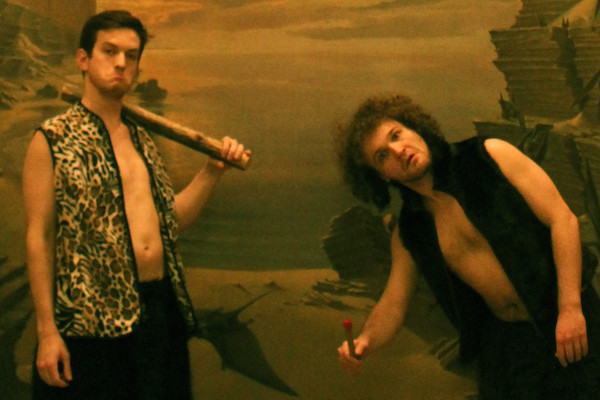 (By K Alshanetsky '17)
Composer and musician Simon Riker '14 showcased the original musical comedy Me Prometheus: Caveman Love Story at this year's NY Summerfest Theatre Festival over the weekend. Conceived by Riker in 2010 and written in collaboration with friend Emerson Sieverts, the absurd full-length show about the prehistoric discovery of fire was produced first at Wesleyan and again at William and Mary. This summer, Me Prometheus appeared in its third live iteration with four sold-out shows on the New York Theatre Festival stage.
In an article for the Times Square Chronicles, Riker is described as a "composer, music director, singer, and keyboardist." He developed his interest in music at a young age and continued to hone his skills as an undergrad:
He studied music and sociology at Wesleyan University, where he began writing 'Me Prometheus' in 2010, ultimately producing it as an honors thesis. His music career started in his hometown of Rye, N.Y., as an accompanist for a Rye Middle School musical in 2005. Since then, he's worked as the associate music director at the Summer Theatre of New Canaan, as music director at The Play Group Theatre (White Plains), and has performed at 54 Below, Westchester Broadway Theatre, and the White Plains Performing Arts Center.
Since graduating from college, Riker has found ways to incorporate music into his life alongside other professional pursuits:
Currently, he is a choral section leader at Christ's Church, Rye, and associate product ,anager at the tech startup, Axial. 'Me Prometheus' is the only musical he's ever written, and he plans to continue to work on it with Emerson as long as it remains so rewarding.
For more information about Me Prometheus: Caveman Love Story click here, and read about the New York Theatre Festival here.