Scholars Discuss Digital Methods in Research and Teaching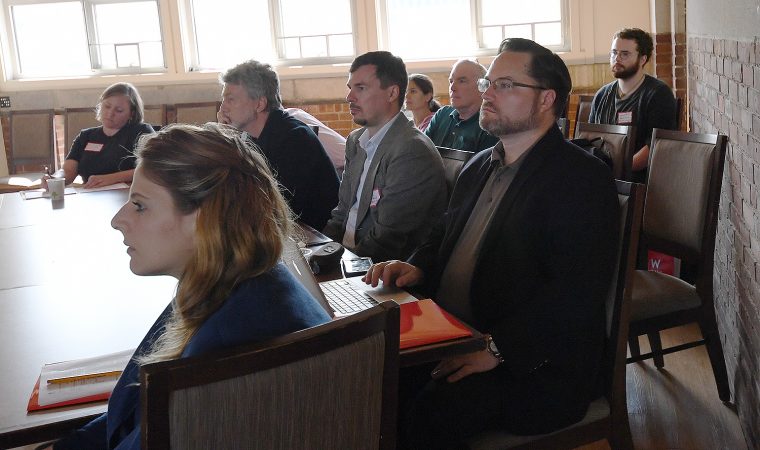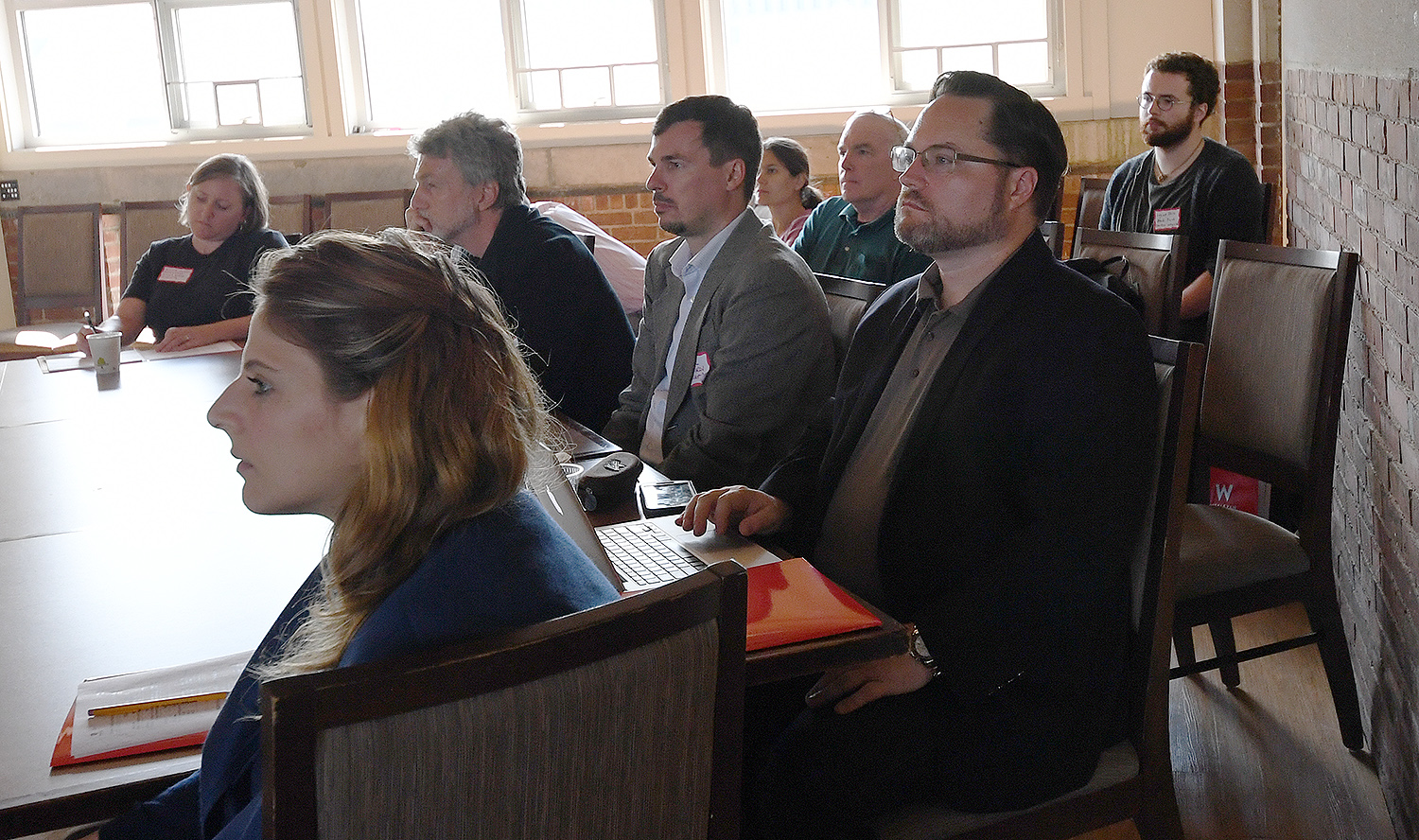 A new collaborative research hub, supported by Wesleyan's Quantitative Analysis Center, provides faculty and students with the tools to prepare, analyze and disseminate information on movement, travel and communication in easily-accessible formats.
The Traveler's Lab, developed by faculty members Gary Shaw, Jesse Torgerson and Adam Franklin-Lyons at Marlboro College, connects the faculty with each others' projects, but also with students who are interested in an interdisciplinary approach to historical research.
A few medieval travelers — William of Rubruck, Benjamin of Tudela, Marco Polo — gained fame both in their own time and in ours by covering vast distances on audacious voyages. Events like the crusades moved whole armies large distances and created huge changes in strategies of communication. These high profile events still capture the imagination. However, the Traveler's Lab is especially interested in the more mundane transfer of messages and objects – letters, receipts, seals, edicts and others.
The Traveler's Lab combines primary source work with GIS and statistical techniques, as well as modern concepts of communications such as social network analysis. Project examples include Episcopal Travel in England, Couriers in the Crown of Aragon, the Constantinople Palimpsest Project, the Friars Settlement Project, Law Courts and their Mobility and The Mobile Word: Letters and Networks.
On Sept. 7-8, the Center for the Humanities and the History Department hosted a workshop titled "From Theory to Practice: Digital Methods in Research and Teaching," which focused on research projects made by the Traveler's Lab.
Workshop topics included networking research and pedagogy in digital contexts; digital humanities in the classroom, mapping a monastic network, creating place-based digital encyclopedia and ways students learn multiple tools (scan/printing, etc.)
Speakers included Gary Shaw, chair and professor of history, professor of medieval studies, associate editor of History and Theory; Jesse Torgerson, assistant professor of letters, assistant professor of history, assistant professor of medieval studies; Kate Birney, assistant professor of classical studies, assistant professor of archaeology, assistant professor of art history; Adam Franklin-Lyons, professor of environmental studies, professor of history at Marlboro College; Jeffrey Becker, visiting assistant professor of classics at Binghamton University; and Kathryn Jasper, assistant professor of history at the University of Illinois.
As a result of the workshop, Jasper has already begun setting up a satellite lab at Illinois, and participant Jason Simms, an instructional technologist at Lafayette College, is working to get interested faculty as his home institution connected to the Traveler's Lab.
In addition, Becker's experience with developing the Pleiades project — a digital historical gazetteer — "helped us think about how to take practical steps to develop and organize our own multi-contributor, or crowd-sourced, collaborative database on 'mobility,'" Torgerson said. "We plan to begin this work this semester, incorporating ideas from the workshop."
Also this semester, Wesleyan welcomes Helen Birkett of Exeter University, as a visiting scholar in the Center for the Humanities. Birkett is spending her semester of research at Wesleyan to work specifically with the faculty and students involved in the Traveler's Lab. After her semester at Wesleyan, she hopes to learn how to craft a version of of the lab for Exeter.
"We believe that our model really is the future of learning and doing history in higher education," Torgerson said. "We are committed to the idea that, with some creativity, our model for collaborative faculty-student research can be set up just about anywhere."
This workshop was supported by the Center for the Humanities, Quantitative Analysis Center and an Allbritton Center Collaborative Research Grant.