New Resource Center Celebrates Multicultural, Diverse Identities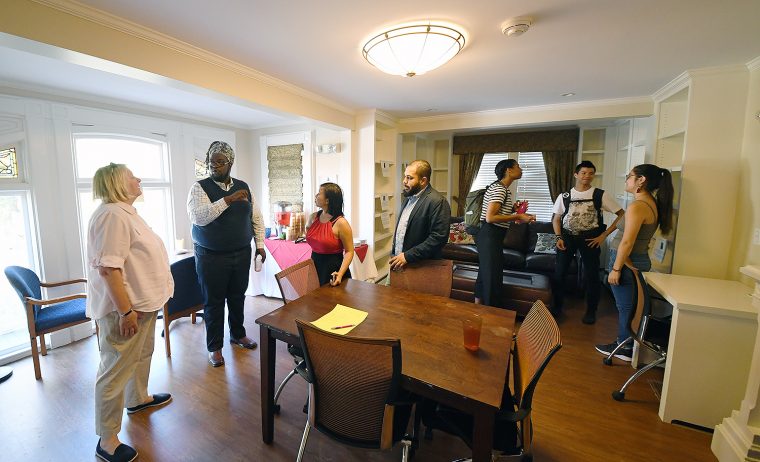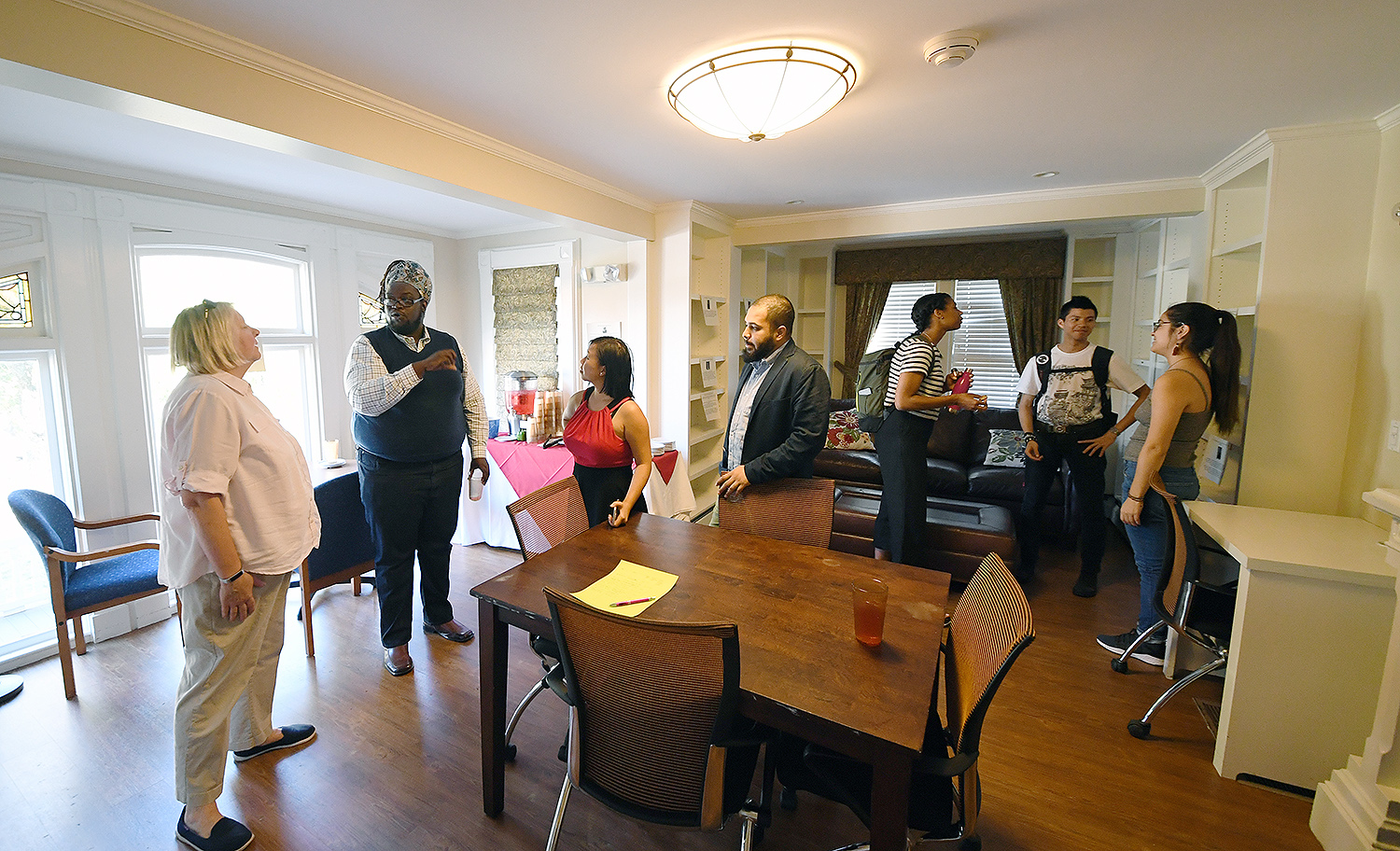 On Sept. 28, Wesleyan's new Resource Center opened its doors at 167 High Street with the intention of providing an "intellectually grounded mission in social justice and a focus on intercultural development and literacy."
Demetrius J. Colvin, newly hired in the Office of Student Affairs, is the director of the center. Colvin comes to Wesleyan from Macalester College, where he was assistant director of the Lealtad-Suzuki Center for Multicultural Life. He previously worked as coordinator of the Multicultural Resource Center at Amherst College. He earned his BA in international studies from Case Western and also has a M.Ed. in counseling from the University of Maryland College Park.
"I came to Wesleyan because I was inspired by how the students advocated for the creation of the Resource Center and how the staff and faculty came together with the students to develop a thoughtful and integrated plan for the vision of the center," Colvin said. "I am excited by the opportunity to aid the students, faculty, and staff at Wesleyan with seeking psychosocial connections for personal achievement and success."
The facility includes a large space for collaboration, presentations, programs, and group gatherings – particularly in addressing issues related to race, class, gender and sexuality on campus. A conference room is available for academic study and mentorship. Other spaces include a library and offices for the director, student interns, and faculty fellow Amy Tang, associate professor of English and American Studies.
The center's overall objectives are to:
● Provide a centralized location on campus that recognizes and celebrates diverse and often underrepresented or misrepresented identities.
● Create meaningful avenues for both privileged and underprivileged individuals and groups to learn together about privilege and intersectionality and actively contribute to equity on campus.
● Provide staffing, programming, and evaluation structures that take action to remedy exclusion and marginalization.
● Bridge communication between underrepresented students, faculty, and staff to address issues and generate solutions related to access, representation and equity.
The impetus for the center arose in 2015 when many student groups united and demanded that changes be made to address "the daily effects of white supremacy in academia" as part of the "IsThisWhy?" protest that fall. President Michael Roth responded by commissioning the Equity Task Force to investigate historic and ongoing injustice on campus, and to make recommendations that would enhance equity and inclusion. Among the task force's recommendations in its spring 2016 report was the development of a Resource Center.
"Unlike many of our peers, Wesleyan had never developed a multicultural center as a hub for social justice work and student support," said Michael Whaley, vice president for student affairs. "Some of this important work had been done by committed faculty, students and staff over the years."
At the beginning of the 2016 fall semester, the Equity and Inclusion Steering Committee (EISC), made up of Wesleyan students, alumni, faculty and staff, fully developed plans to establish the new center. President Roth subsequently approved funding to open the Center a year ahead of schedule.
"I'm thrilled that we now have this Resource Center as a hub for supporting students (especially those with marginalized identities), promoting inclusive excellence, and developing students' capacity to thrive," Whaley said. "I'm so glad that Demetrius has joined the Student Affairs team and will help guide us in our collaborative work in this area."
Photos of the Resource Center's open house are below: (Photos by Olivia Drake)