Wesleyan-Middletown Collaborations Strengthen Community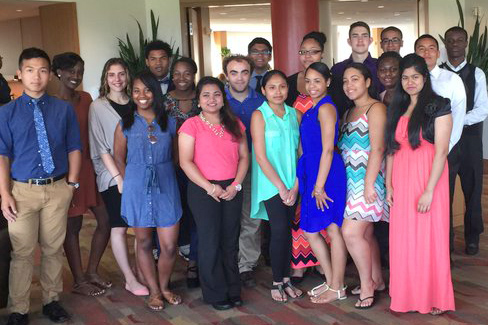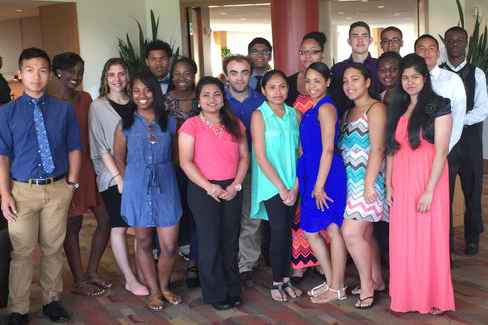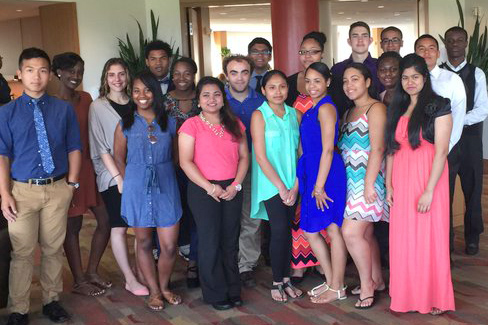 A new $1.3 million grant funded by the U.S. Department of Education over five years to Wesleyan's Upward Bound Math-Science program has brought federal funding for an important collaborative initiative in Middletown that will help provide low-income, historically underrepresented high school students with pathways to success in science and math.
The grant is the latest in a growing list of initiatives that are bringing Middletown and Wesleyan together in projects large and small.
"We don't often pause to appreciate the full scope of collaborations between Wesleyan and Middletown," said Wesleyan President Michael Roth, "but when we do, the many ways they are contributing to the growth of our strong local community become so apparent. We couldn't ask for better partners than we have here in Middletown."
The Upward Bound Math-Science grant is significant not only for federal funding in Middletown, but also for its focus on areas of national priority where low-income, historically underrepresented students need the most help, said Antonio Farias, vice president for equity and inclusion and Title IX officer. Sustained in recent years by funding from Wesleyan and community partners, the program will now serve more Middletown students and "meshes well with our overall strategy to provide pathways to inclusive excellence," he added.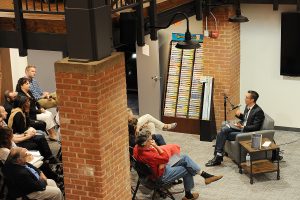 Some projects have high visibility. The Wesleyan RJ Julia Bookstore on Main Street, for instance, has been featured prominently in the press and is serving as a venue for community endeavors such as the recent kickoff breakfast of this year's Middlesex United Way campaign.
"The bookstore is a great venue that shows how much Main Street has to offer, and our kickoff event underscored the long-standing partnership between Wesleyan and Middlesex United Way, which we value highly, said Kevin Wilhelm, chief executive officer of Middlesex United Way.
In addition, President Roth is hosting a breakfast in late October for area chief executive officers to encourage support for the United Way campaign.
A number of collaborations speak directly to Wesleyan's educational mission. Stephen Collins, associate professor of film studies, and four Wesleyan students are teaching filmmaking though the YMCA's Kids' Korner, an after-school enrichment program for school-aged children. The class, which takes place on Tuesdays at McDonough Elementary School in Middletown, provides students with the skills to write, record, direct and edit films themselves.
Collins cites filmmaking as "an outlet for the spirit" that "teaches you to work in groups."
One of Wesleyan's programs for working directly with area students dates back decades: the High School Humanities program. Others are newer, such as the Girls in Science Camp and Science Saturday, a semi-annual fun afternoon of hands-on science for the whole family.
Outreach programs benefit children of all ages. Romance Languages, for example, is sponsoring "Speak Like Babar" at the Russell Library during October – a series of Saturday events with singing, drawing, and speaking French for children ages 4 to 7.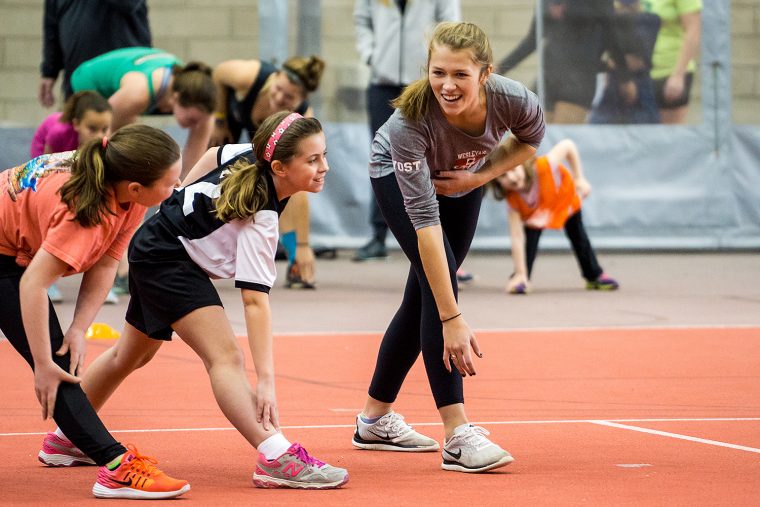 Athletics provides additional opportunities for outreach, whether through the popular nighttime football game in September, the newly renovated Middletown-Wesleyan tennis courts, or the Salute to Service honoring veterans at the home football game on Oct. 15.
Students and individual staff members have long volunteered locally in many capacities, and the Jewett Center for Community Partnerships coordinates about 20 student-run volunteer programs.
Another project reflects Wesleyan's commitment to promoting entrepreneurism. The Chamber of Commerce, Wesleyan, Liberty Bank, and Middlesex Hospital are working with the city to establish the Middletown Entrepreneurs Workspace, or MEWS+. In its planned location above the Chamber's Main Street location, MEWS+ will be a coworking space that provides individual entrepreneurs and small startups with business facilities.
The extent of Wesleyan's outreach activities led the Carnegie Foundation for the Advancement of Teaching to select Wesleyan to receive its Community Engagement Classification in 2015.