Case, Kessler '18 Honored for Outstanding Poster Presentations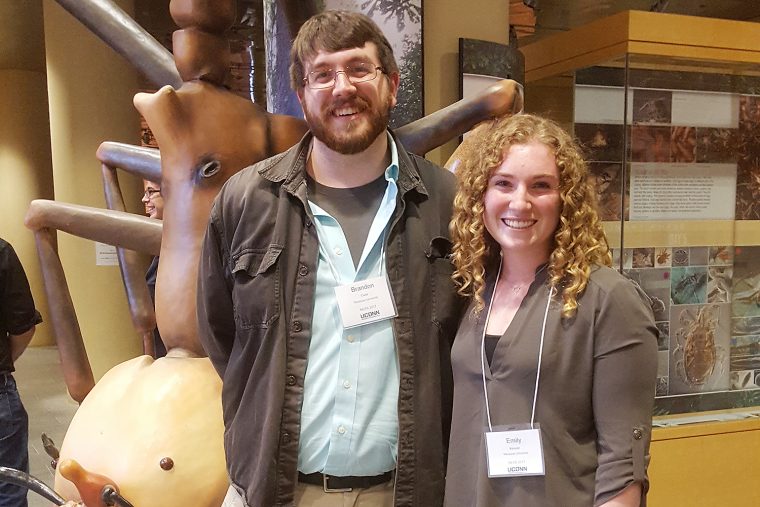 Molecular Biology and Biochemistry PhD candidate Brandon Case and Emily Kessler '18 recently won poster awards at the North Eastern Structural Symposium (NESS) at the University of Connecticut on Oct. 28.
Both students research the mechanisms of action of DNA replication and repair proteins with Manju Hingorani, chair and professor of molecular biology and biochemistry, professor of integrative sciences. Hingorani's DNA Lab investigates proteins responsible for DNA replication and repair. These proteins maintain genome and cell integrity, and their malfunction leads to cancer and other diseases.
Case received an Outstanding Poster Award for his work, "Coordinated Actions of Four ATPase Sites on UvrA2 During Initiation of Nucleotide Excision Repair."
Kessler, who is a Wesleyan Beckman Scholar, received an Outstanding Undergraduate Poster Award for "Investigating the MutS Conformational Dynamics During MMR Initiation of Lynch Syndrome-Linked MutS Mutants." The NESS created this undergraduate award only for Kessler after hearing her presentation.