Library Access Services Assistant Jasmine Cardi: International Books and Local Clients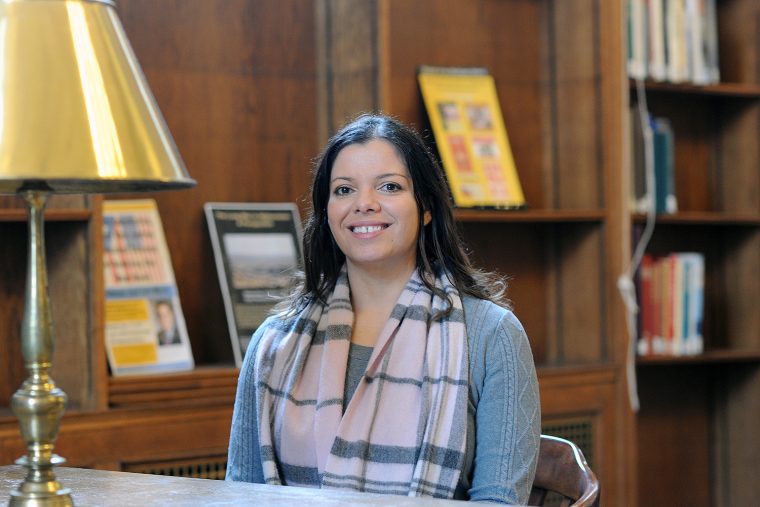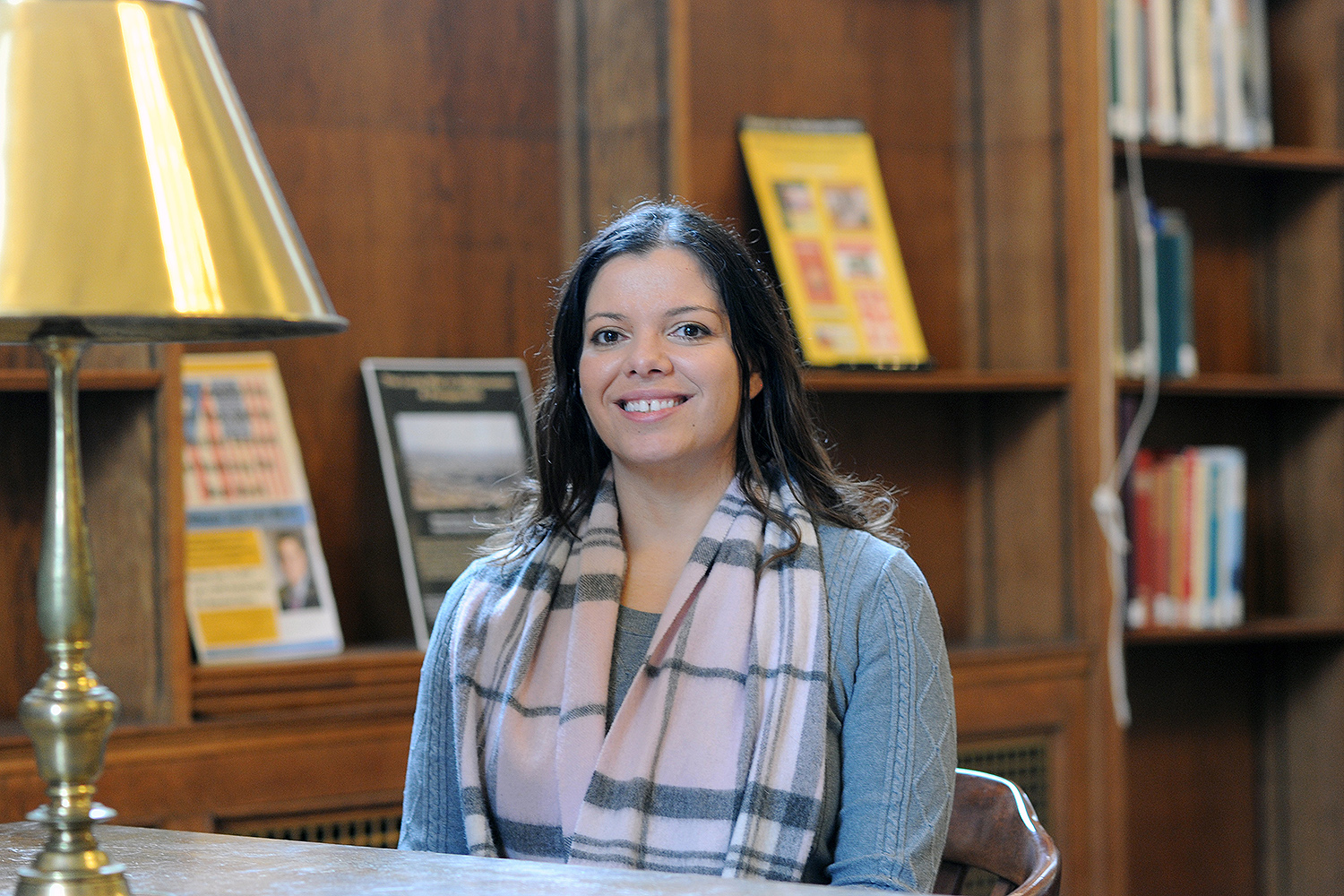 In this Q&A, we speak to Jasmine Cardi, who joined the Access Services staff at Wesleyan's Olin Library on Jan. 7, 2013 ("Five years already!" she says). Now the weekend and evening supervisor, she provides support to the departments of Interlibrary Loan (ILL), Olin Reference, Reserves/E-Reserves, and Olin Circulation. With her arrival, the ILL office was able to lengthen their hours until 10 p.m. some evenings, offering availability for those geared to later study nights in the library.
Q: What do you like best about working for Interlibrary Loan?
A: I love seeing all the books we get from around the world—Italy and Russia, everywhere, depending on what people are studying. When we get one of these volumes from far away, we all think it's really cool and just have to hold it and open it—before we quickly put it on the shelf for the borrower.
Q: How many people does ILL assist each year?
A: ILL serves hundreds of people, between borrowing from other libraries and lending to them. Last year there were almost 14,000 requests, combined.
Q: Tell us about Olin Library—as building, an institution, a workspace?
A: Olin is a unique building. My favorite place is on the second-floor balcony, overlooking the front foyer. I love the chandelier; I love on Saturday and Sunday morning when I come in to open the library, the way the sun shines through the windows and onto that chandelier. I actually took a picture one morning of that and made it into the screensaver on my phone.
When we think of a library, we think of books—but I love that libraries are evolving into places where the core value is patron service—whether it's students, faculty, staff, co-workers, or the community.
Q: What's your own educational background? Where did you begin your career?
A: I went to the University of St. Joseph back when it was an all-girls school known as St. Joseph College. My major was psychology and education with a minor in art history. Before coming to Wesleyan, I worked at Hartford Public Library for more than 10 years. Fun fact: My first job was at a library at age 16.
Q: Outside of work, what are your interests and hobbies?
A: I love to read and I run—I've done four half-marathons, and a lot of 10Ks and 5Ks, more than I can count. I also did my first Spartan race in November. They're a mix of running and obstacle courses, and the tradition goes back to ancient Greece. I like that we're bringing that into the contemporary culture; I'm training to do more this year. I also like to go boating on the Connecticut River. We have a small 14-foot boat; my husband's family has been boating every weekend their whole life, and now it's our tradition. We've been together 17 years and we make it a point to get out on the water at least once on Saturday or Sunday.
Q: Are there any challenging/surprising moments—an outstanding moment that illustrates your work day you'd like to share?
A: Much of my day is spent helping someone find something in the stacks, or finding it elsewhere via interlibrary loan. Many times it's an urgent request, with a deadline in the next 48 hours. It's like saving the day when you can find what is needed within that timeframe.
And another story: One night as I was getting ready to leave, a family came in with an urgent request. Their two middle-school children had reports due the next day, but the family had been out of power for a few days after a storm, and they needed to print their papers. The kids were so grateful that the library was open and we could help them be ready for school the next day. Their appreciation was heartwarming.