Student-Athletes Teach Sport Clinic for Girls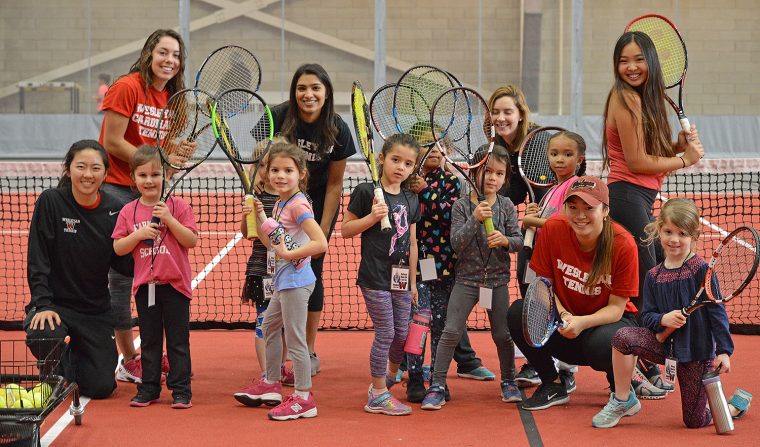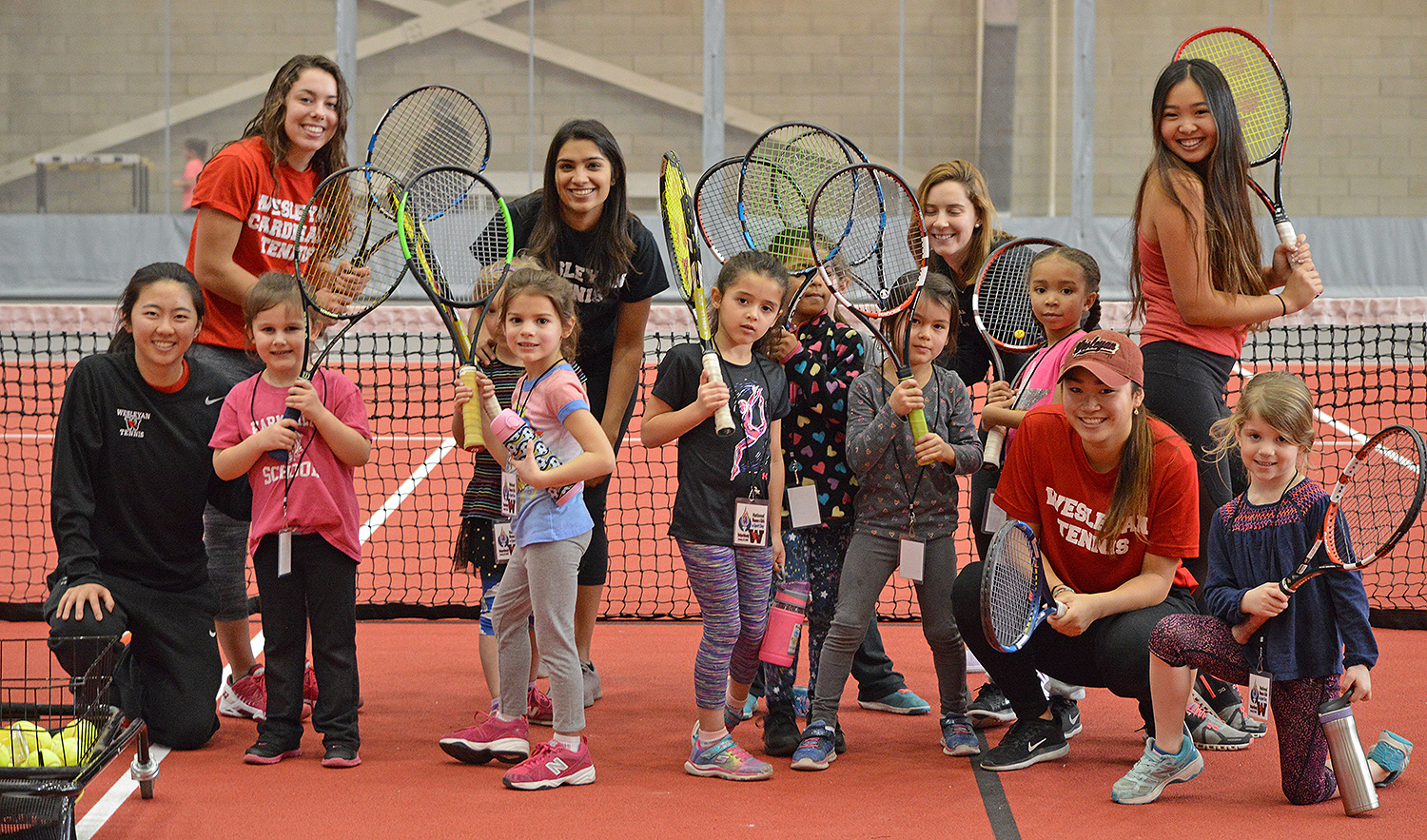 On Jan. 27, the Athletic Department hosted its third annual National Girls and Women in Sports Day celebration at the Freeman Athletic Center.
As part of the celebration, more than 50 female Wesleyan student-athletes and coaches led a sports clinic for local grade-school children. Seventy-three girls participated in seven sports sessions on softball, field hockey, tennis, lacrosse, crew, volleyball and soccer. 
"Working the clinic and seeing such incredible enthusiasm from both the students and the young athletes was so rewarding. It really felt as though we were inspiring the youth to get out there and play," said softball captain and clinic volunteer Rielly Wieners '18. "As collegiate athletes ourselves, the opportunities provided for us through athletics have become central to our lives, and we all saw glimpses of our former selves in the girls—they were eager and energetic about having a space to develop not only their physical bodies and athletic skills, but also a space to engage with peers, build friendships and learn how to succeed as a member of a larger group."
After completing the clinic, the girls attended a pizza party and received a certificate of participation.
"The National Girls and Women in Sports Day celebration was another huge success," said Head Softball Coach Jennifer Lane. "Our sports clinic has become a very highly anticipated event by the community. The girls in attendance had the chance to try seven different sports and they loved it. It was also a great opportunity for our female student-athletes to give back to the community and spread their knowledge of the sports they love. A win-win for everyone!"
Photos of the sports clinic are below: (Photos by Tom Dzimian)