Pearce '08 Directs LoveYourBrain Yoga for Patients with Traumatic Brain Injuries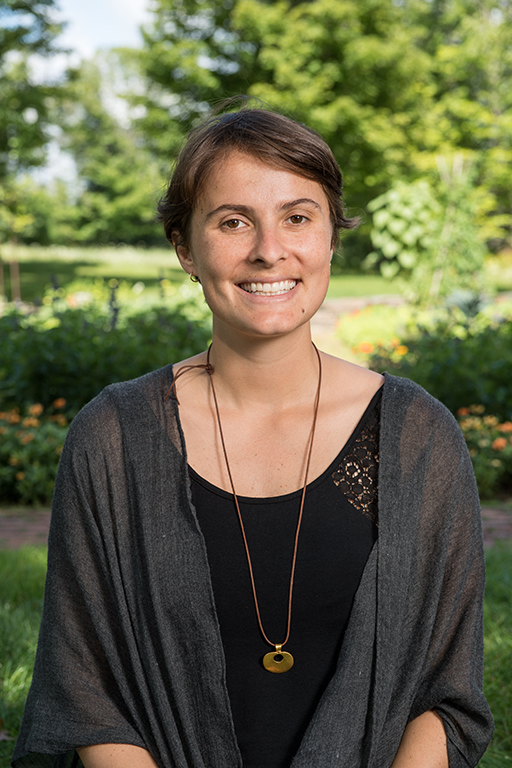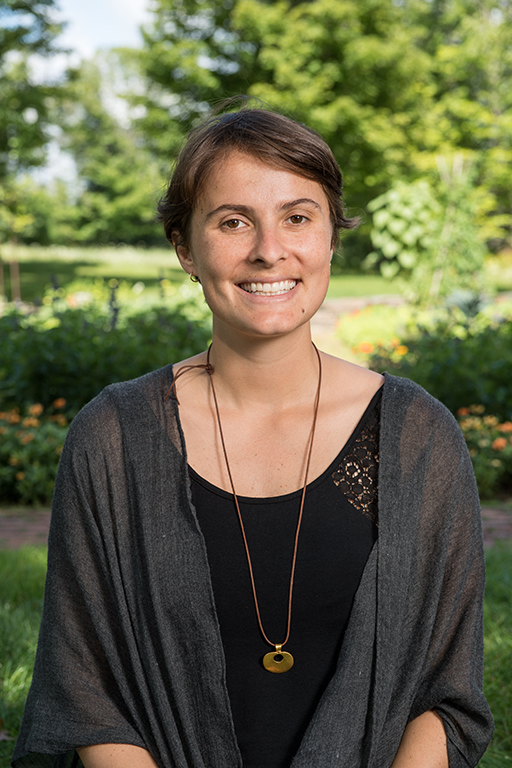 Kyla Donnelly Pearce '08, a government major at Wesleyan with a certificate in international relations, is now senior director of the LoveYourBrain yoga program, an outgrowth of the work her husband and the Pearce family are doing for those who suffer from traumatic brain injury. Their journey began after snowboarder Kevin Pearce, Kyla's brother-in-law, was injured in a training accident in Utah on Dec. 31, 2009, as he prepared for the Olympic trials. The previous year he had won three medals at the 2008 Winter X Games XII in Aspen, Colo. He spent the first six months of 2010 in rehabilitation hospitals with brother Adam (Kyla's spouse) at his side, before returning home to Vermont to continue healing.
Kyla Pearce's interest in yoga has become an integral part of that healing.
"I vividly remember being in Dharamsala, India, with my 200-hour yoga teacher training program nearly completed—when I received an excited call from Adam. Kevin, he said, was finding a sense of peace, accomplishment and vitality in yoga and meditation that were unavailable elsewhere," she recalls.
When she returned, she saw it for herself. "I noticed that he loved the feeling of accomplishment from engaging with what he deemed a fitting challenge (be it focusing his mind in meditation or holding a strength-building yoga posture), instead of assessing his progress based on some medical benchmark. When he practiced yoga, he no longer felt defined by his injury.
"The LoveYourBrain yoga program grew out of the need that my husband, Adam Pearce, saw for supporting his brother—and others affected by TBI—in the healing process."
While it admittedly seems a circuitous path—from government major to therapeutic yoga instructor, Pearce notes it is actually more linked than it might appear. At Wesleyan, she was on a premed track with a clear goal:
"I wanted to be at the helm of delivering women's health care services, specifically maternal health and family planning, in underserved communities abroad," she says, noting her undergraduate interest in international relations. As for yoga during that period, she sporadically showed up in the basement of the Butterfield dorms, where her friend taught a yoga class. Pearce still keeps one track of her life back on her original health-care goals, completing an MPH at Dartmouth with a focus on women's health. She is now midway through a doctorate there, investigating the quality of abortion care in the United States. On the other track, yoga has come into prominence.
The two paths joined after Kevin's accident and after she had already begun her work at Dartmouth "and had access to smart and supportive research collaborators," she says. She undertook a pilot evaluation of an eight-week gentle yoga intervention for brain injury survivors that she had developed. Based on the positive results of the study, she spearheaded the design of the LoveYour Brain yoga program, a six-week series integrating breathing exercises, gentle yoga, guided meditation and group discussion based on the science of resilience. [youtube]https://www.youtube.com/watch?v=xxTvZAtl9hY[/youtube] (Kyla's yoga videos are also available on YouTube and the LoveYourBrain site.)
They formally launched the program in their home state of Vermont in 2015. Greeted with resounding positive feedback, and noting that they were the only organization to offer a free yoga program for this TBI community, the Pearces could see that national expansion was on the horizon.
"We had two important things going for us," Pearce says. "Our published study providing evidence of the impact of our program and the documentary, The Crash Reel, showcasing Kev's story and experience. So, LoveYourBrain was in an ideal position to be able to get buy-in from clinical facilities to refer their patients to our program, and we could utilize the documentary as a platform to raise awareness about our program among community channels."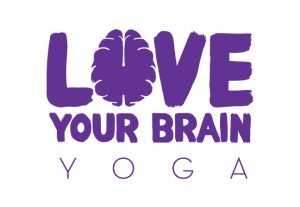 To date, the LoveYourBrain Yoga program has partnered with and trained more than 400 yoga teachers and clinicians from 28 yoga studios and three TBI rehabilitation facilities across North America to deliver LoveYourBrain yoga.
For other Wesleyan alumni who have a vision to share with the world, she encourages innovators "not be afraid to 'build the plane while flying it'. If we had been determined to have everything go perfectly as we developed and implemented our program, we never would have gotten anywhere. Instead, we've learned to listen to and collaborate with key stakeholders, from our program participants, health professionals, to TBI advocates, every step of the way so that we're continuously refining our program to better serve our population. Don't be afraid to try something unprecedented, to see the inevitable mistakes as learning opportunities and to look for ways to partner with those whom you are serving to let their voice and perspective inform your decisions."
As for advice on how to "love your brain," Pearce is clear: "Practice yoga and meditation. I strongly believe that if I had been introduced to these practices at an earlier age I would have learned tools to handle the inevitable ups and downs of life in a much healthier and compassionate way."